ISPserver: the launch of site builder service using
Site.pro module for ISPmanager
Country and year of foundation:
Russia, 1997
Amount of clients and main markets:
Over 7000 customers; Russia, CIS and Europe
Provider's website: ispserver.com
Sitebuider's website: site.pro
Involved solutions:
ISPmanager, BILLmanager, Site.pro module
GENERAL INFORMATION:
Today it's very important for long standing hosting providers to provide customers with up-to-date services and offer the most popular solutions available. On the one hand, it allows to keep existing audience, on the other, to attract new customers.
The increased level of popularity of DIY-services for creating websites prompted ISPserver's experts to launch a website builder service and bundle it with hosting services. A new solution based on Site.pro and its module for ISPmanager not only allowed the provider to increase the value and relevance of services for theirs customers, but also increased sales of Shared hosting by 8%.
Goals of site builder service launch

Increase the sales of shared hosting services and attract clients, who create websites for the first time and have no idea yet what it takes to make it, but don't want to pay top dollar to web-studios.

Increase the value of ISPserver's services for customers, because what clients actually need is a ready-to-work website rather than a hosting location for it.

Save the relevance and competitiveness of services, due to the increased popularity of DIY-services for websites creation.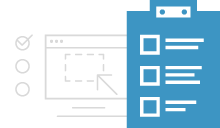 Requirements of choosing
Site.pro site builder
---
Initial analysis of several dozens of site builders has shown that almost all of them nowadays have a wide range of modern templates, support several languages, and offer an easy-to-use UIX. Therefore ISPserver specialists expanded a list of requirements to site builder. The main requirements are the following:
1. Site builder can be deployed on ISPserver equipment since stability and performance are keys for user comfort.
2. Licensing should be based on servers as opposed to the number of users of websites. Website builder deployment on powerful equipment makes it possible to save on licenses and set competitive prices on the service.
3. Site builder should be integrated with ISPmanager control panel as ISPserver infrastructure is built on this software.
4. Site builder should be White-Label for selling site building services under own brand.
---
Site.pro, a site builder from Lithuania and one of the most popular site builders in the world, fit all the requirements.

Launch of the service
---
ISPserver management planned to launch the service in two months. During this time it was needed to decide what must be done at ISPserver side, as well as the service will be implemented for end-side customers.
What has been done by ISPserver before the service launch.
---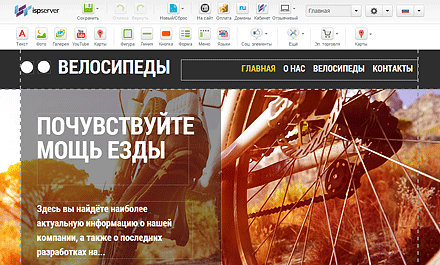 Marketing
Provider's specialists have customized Site.pro to match the corporate style; analized offers of competitors, and developed a design for the landing page of their website. The fact that Site.pro was already integrated with ISPmanager and billing platform BILLmanager had greatly saved the time.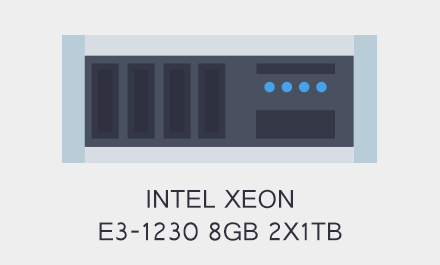 Server equipment
The higher cost during the service launch was server equipment (Intel Xeon E3-1230 8GB 2x1Tb). During the process of server selection ISPserver specialists were guided by a simple criterion: to cover site-builder requirements fourfold to provide the conditions for a potential growth of service's users.
What it gives to clients:
---
The main service parameters are based on analysis of competitors and basic ideas why customers should choose "hosting + website-builder" instead of standalone services such as Wix and Weebly.

The ability to transfer a website to another hosting provider, because a lot of people don´t want to use Wix.com only because It doesn't have such feature.

30-day trial with unlimited access to premium features.

Free domain name with every premium version of the website builder.
How it works
---
Taking into account target audience of the service, ISPserver specialists simplified the mechanism of interaction with site builder. It works as follows:

A client launches builder from ISPserver website. Registration is simplified
 
BILLmanager automatically creates a user. ISPmanager creates a user, web domain, and FTP server. Than URL of a trial version's website redirects to BILLmanager.
Client uses wesite builder for working with a website project.
 
All temporary files created during a website creation process are stored in Site.pro cloud until the project is saved.
Client finishes work with the project, saves and publishes it.
 
After button Save is pushed, files are being sent to FTP server. The website is deployed and available.
Results of the launch of
the website builder service
It has been 3 months since the launch of service. Comparing this period with the same time last year, it's noticeable that ISPserver has received a positive effect:

8% increase of shared hosting sales

4% increase of average shared hosting bill

1% improvement of the website's overall conversion.
Learn more about Site.pro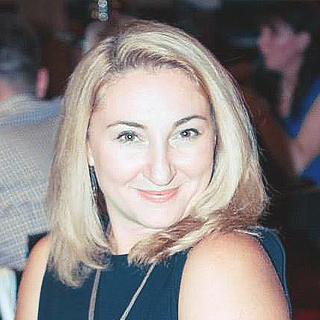 Now those ISPserver customers, who're just starting to think about their own website, can easily create it by themselves using Site.pro module for ISPmanager. We've got a feedback from one bakery owner. He said that he really liked our builder because with its help even the baker can create a website!
– Natalia Duzenko, Head Of Sales Department, ISPserver