Automation of hosting, VPS and dedicated server sales
Automate creation of services and their provisioning to clients. Track the load on your infrastructure and prevent malfunctions. Optimize the work of your employees, reduce the time of operations, set up different permission levels.
Products for providers of different scale
We develop solutions to automate any task, from selling domains and creating websites to provision of virtual resources and servers.
Request demo and see Platform in action
Key product features for providers
Each of ISPsystem's products is a complete set of tools that allow providers to improve the quality of client service and optimize processes.
ISPsystem partnership program
Use our management panels as an additional tool to monetize your business by offering them in a bundle with the main services.
ISPsystem partners can purchase monthly licenses of ISPmanager 5 and VMmanager 5 with discounts from 25% to 60% depending on the monthly turnover. To join the program, review our terms and conditions , and leave a request.
The case of FirstVDS hosting provider data centers integration and infrastructure scaling using the DCImanager platform
We will tell how solve the hybrid netwotk support problem with DCImanager.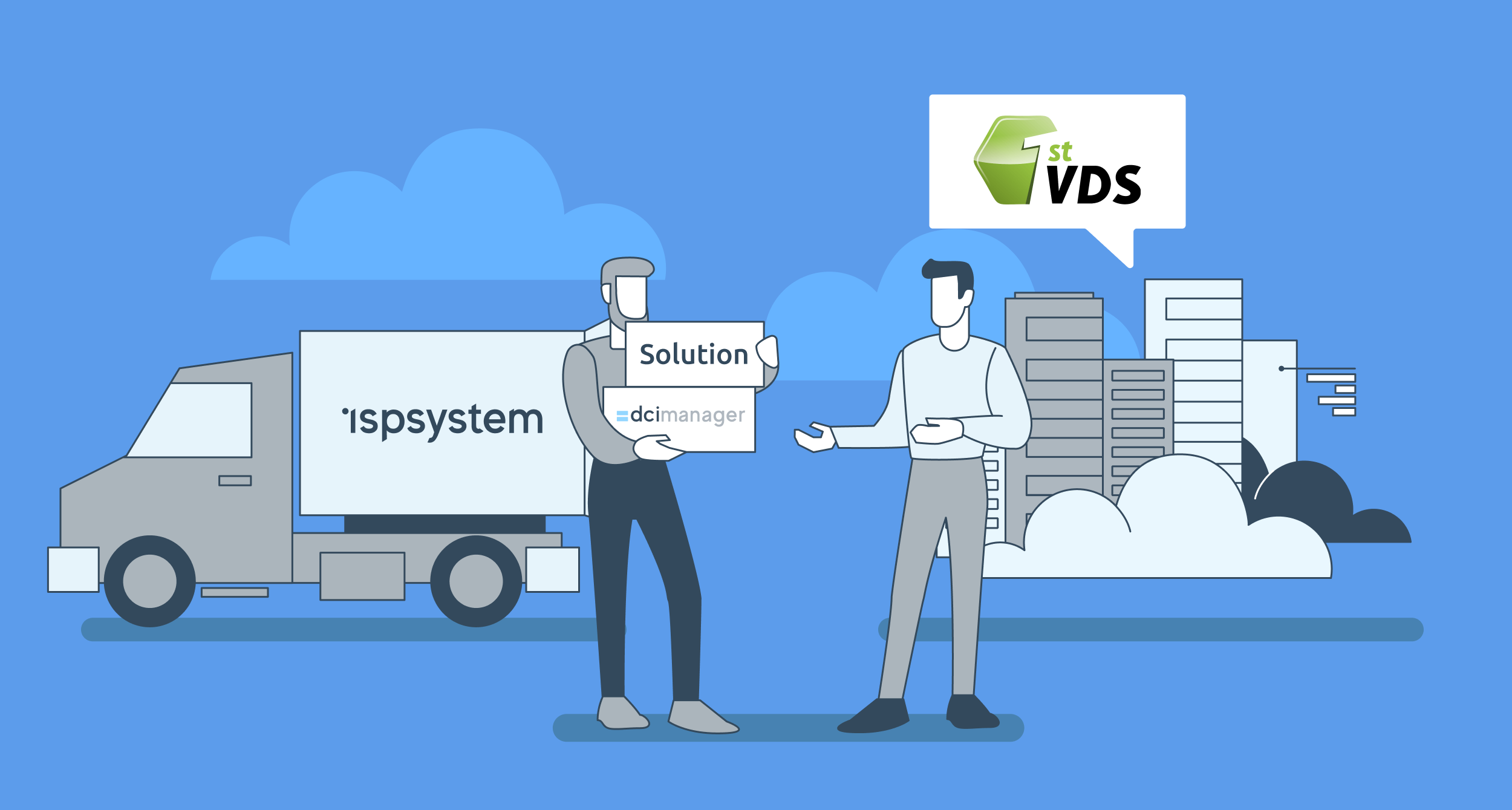 Advantages for providers
Processes automation
ISPsystem platforms automate routine actions and optimize complex settings. This shortens the time to configure and manage the equipment.
Centralized management
Allows you to manage all existing equipment from one panel and divide it into logical parts – data centers or, for example, rooms.
Enhanced security
Establishing different permissions allows to provide users with access only to their equipment. Managing the address space, servers and network equipment directly from the panel helps prevent administration errors.
Reselling of services
Invite resellers, distributors and partners to resell any of your services through their own, fully branded BILLmanager. Set up individual discounts, assign personal managers and much more.
Request demo and see Platform in action
Thousands of hosting providers in 150+ countries use our software