On April 12, a new range of BILLmanager tariff rates - BILLmanager 6 - will be unveiled on April 12. When switching to the new line, clients will have access to a new interface design. Prices will remain at the same level, and the starting rate will be even cheaper than before. For Russian clients they will be fixed in rubles. Billing will be based on the number of user clients of the hosting provider.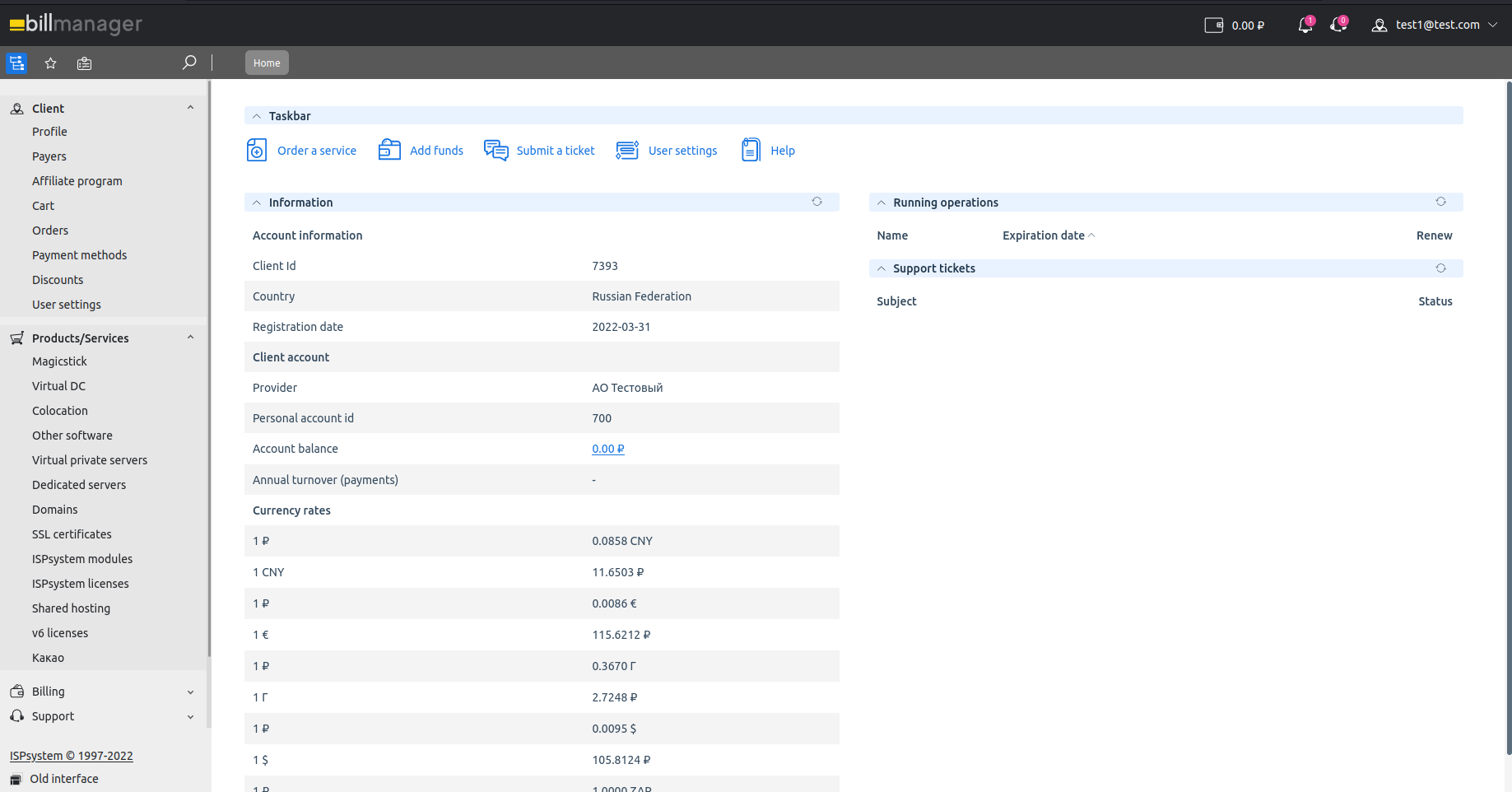 The new interface is available in BILLmanager 6 tariffs
Why BILLmanager 6?
In 2018, BILLmanager 5 got a new interface of the client area called BILLmanager 6. That was the first global change of a new generation of products. BILLmanager was followed by VMmanager 6 and DCImanager 6 with a new architecture, design and features.
The interface of the client area version 6 has not become popular among BILLmanager 5 users and has not received any further technical development. Now we are launching a fully-fledged product BILLmanager 6, and the first stage of its development will be the introduction of a new interface. The modern design will increase the usability of the platform so that users can easily solve their tasks, and providers get the customization tools
BILLmanager 6 is a new product, but we decided to keep the number 6 in the name of the product to maintain the consistency of generations of ISPsystem products and not to mislead our clients. This is because the current generation of all ISPsystem ecosystem products is number 6.
Read more about the new interface in our articleand check out our Roadmap for further changes in BILLmanager 6.
New BILLmanager 6 tariff rates
Restrictions
Monthly rate
Annual rate
BILLmanager 6 Startup
The new rate, which will appeal to those who start a project in the field of hosting and to owners of small businesses
up to 200 clients
€ 17,5
€ 193,5
BILLmanager 6 Advanced
BILLmanager 6 Advanced

A rate, which is suitable for medium-sized companies in the field of hosting

BILLmanager Advanced was previously a version of the platform for novice hosters. We brought back the historic name to maintain recognition.
up to 3,000 clients
€ 25
€ 270
BILLmanager 6 Corporate
For cloud providers and hosting providers
unlimited
€ 150
€ 1620
BILLmanager 6 Enterprise
For cloud providers and major hosting providers. Suitable for companies with unique business organization needs.
unlimited
on request
on request
What will happen to the current rates of BILLmanager, BILLmanager Corporate, BILLmanager Enterprise?
Current BILLmanager rates will remain available for users who have purchased them. However, we stop issuing trial licenses for this version of BILLmanager.
During 2022, we will support two versions of the product in parallel, and later we will publish news on the termination date of the development of BILLmanager 5.
All the information about the new version of BILLmanager 6 can be found in the documentation.