International telecommunications operator, the developer of MCN Telecom platform provides services for business and private clients: fixed telecommunications and numbers, SIP-trunks, mobile communication, virtual PBX, voice robots, Chatophone, Call Tracking. Alexander Melnikov, CEO of MCN Telecom, tells how ISPsystem platforms are used in his business.
We were looking for a simple and stable solution for equipment inventorying and virtualization
DCImanager for equipment management
We use DCImanager platform for equipment inventorying. It helps us provide colocation and dedicated servers to clients.
VMmanager for virtualization
We use VMmanager to provide services for clients and for our internal needs:
VPS hosting
Virtual PBX Welltime
Client area
Website mcn.ru
VMs for databases
It is important for us that with VMmanager we can provide VPS hosting with access to the control panel.
Clients and our administrators perform different operations via VMmanager each time: from creating a VM to changing its resources. We often use VNC to view the VM screen.
What we like about ISPsystem platforms
Scalability
We were facing the task to increase the amount of resources in the infrastructure. We have added additional servers to the cluster in VMmanager. There were no difficulties with this: new servers were connected at the touch of a button.
Stability
We have 20% of our racks managed by DCImanager and 10% of our servers are run by VMmanager. Everything works reliably. It is convenient to have the support of Ceph distributed storage, which increases fault tolerance.
Simple interface
The control panels in ISPsystem platforms are simple and intuitive. Our employees have easily mastered them.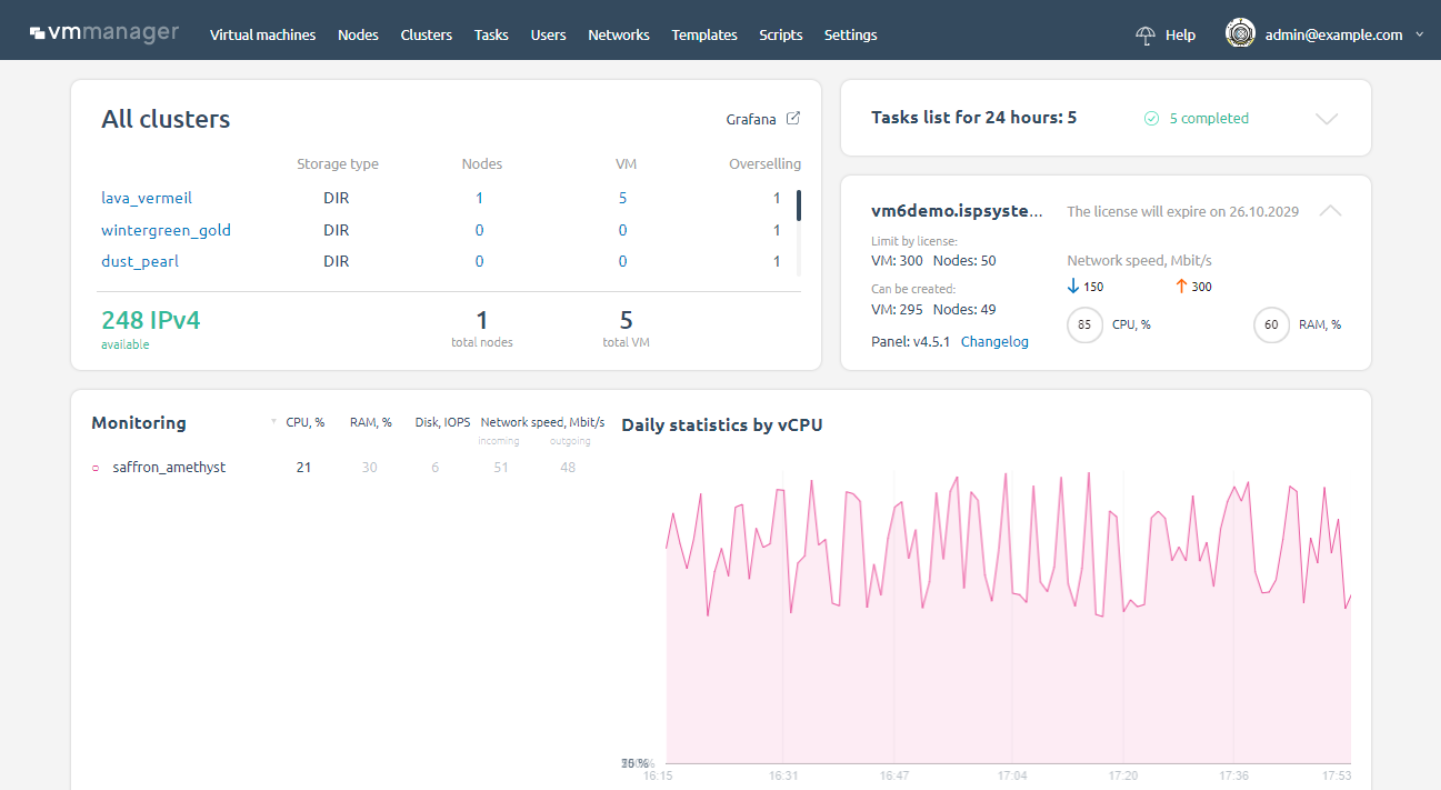 VMmanager dashboard
Convenient monitoring
Most often, we track the network and disk system load in IOPS for individual VMs. The charts are convenient, without unnecessary details in them.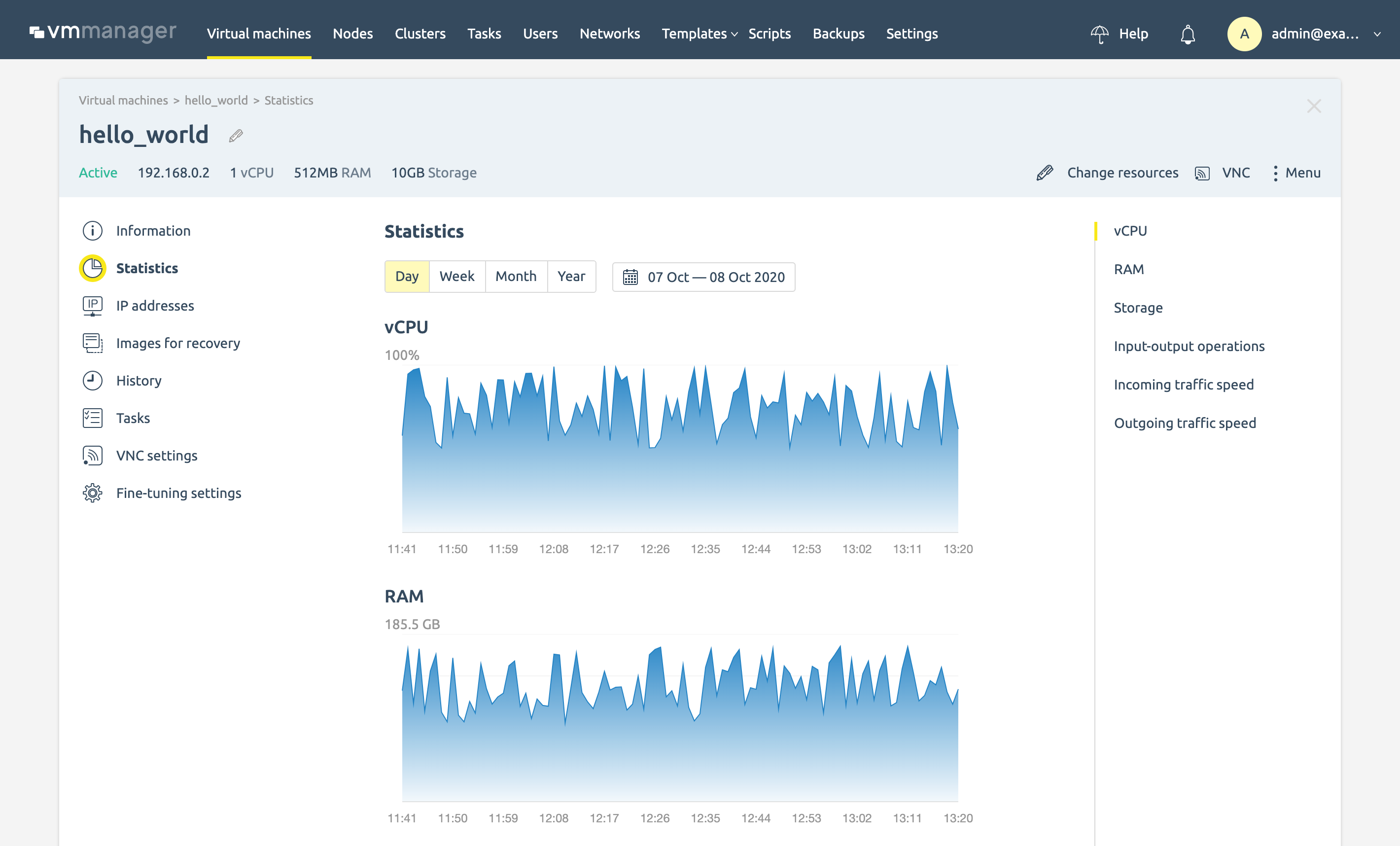 Statistics on virtual server in VMmanager
ISPsystem solutions are multifunctional, have flexible settings, can be easily scaled and adapted to the realities of the Russian market. We are pleased with the cooperation and hope that it will be as fruitful in the future.
Try ISPsystem platforms for stable operation of your IT infrastructure: physical equipment and virtual resources.