News. October 2017
In October 2017 we lunched integration between ISPmanager and DDoS-GUARD, added new storage type Google Drive for backup copies, and wrote an article describing how to start with selling domain names and SSL-certificates.
DDoS-GUARD: DDoS protection module for ISPmanager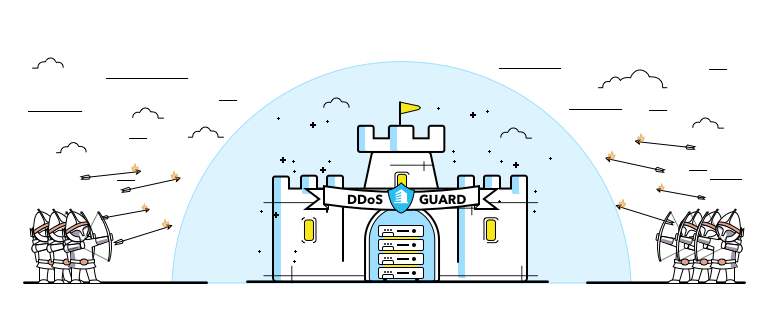 Starting from version 5.127.0 ISPmanager can be integrated with DDoS-GUARD, Russian provider of anti-DDoS protection tool. This module uses the Reverse Proxy technology to protect your websites from so-called HTTP(S) flood.  Such proxy server forwards all clients' requests from external networks to servers in the internal network.
Traffic is initially filtered in DDoS-GUARD system, and only then it gets to the website. 99,5% of all attacks will be repulsed.
Hosting business: how to start with selling domains and SSL certificates
We are pleased to introduce our first article describing "How to start your hosting business". A step-by-step instruction will help you set up reselling of domain names and SSL-certificates with BILLmanager 5 free. In the article you will find information about hardware and system requirements, instructions on how to add payment gateways, display services and prices at web-site. This guide will be useful for beginners.
Changes in products
Starting from version 5.129.0 all ISPsystem's control panels support Google Drive storage for backup copies. A user will be redirected to the Google login form, where he can provide settings for backups.   Google Drive can be used as the main or additional file storage. For more information, please refer to our Documentation
ISPmanager Lite
Now ISPmanager Lite allows to move data between users: WWW-domains, domain names, mail domains, and SSL-certificates. Control panel will check user limits and permissions, as well as free disk space. Administrator can monitor the whole process and terminate it, if needed. Check this article for details 5.125.0
BILLmanager
Import of EPP domains: you can import domain names from registrars who use EPP protocol: DNS Belgium, DRS, HostMaster, OpenProvider, Ukrnames. 5.125.0
VMmanager
Backup configuration. List of backup copies can be filtered by "Cluster nodes". 5.128.0
DCImanager
OS templates now support UEFI. 5.127.0
New partners
Please welcome our new partners: