Planetahost Technical Support Engineer explains how ISPsystem platforms help to attract new customers.
Since 2013, we have been providing data center services to our clients. These include colocation, dedicated server rentals and VDS. At first, we used a self-written CRM for the organization of sales. It was difficult to scale, make changes, or add services with that system.
The business was expanding, the number of clients and employees grew, and we started looking for another solution. The main selection criterion for us was that the new software had to help optimize customer service.
We did not spend a lot of time searching and decided in favor of ISPsystem products. It is important to us that they work as one system and have a successful track record. Multifunctionality is also important: the ability to add services and thus expand our customer reach and increase sales.
We use ISPsystem software as a complex:
It is important for us that ISPsystem software updates are issued promptly; there is quality technical support and service. Thanks to ISPsystem we have automated our work with customers and improved quality of services.
Centralized management of services is a big advantage
It saves time for our technical support staff
If ISPsystem products are configured properly, the system can perform most of the customer service tasks automatically, without the involvement of an employee, in conveyor mode. The employee is not distracted to activate services, draw up contracts or invoices. We have become more responsive to customer requests. This frees up a huge amount of working time. We use it towards the development of other projects and the introduction of new solutions.
We have expanded the customer audience through a user-friendly interface
Our services can be utilized not only by specialists who are used to working through the console, but also by other users. Many customers like a simple GUI like that of DCImanager and BILLmanager.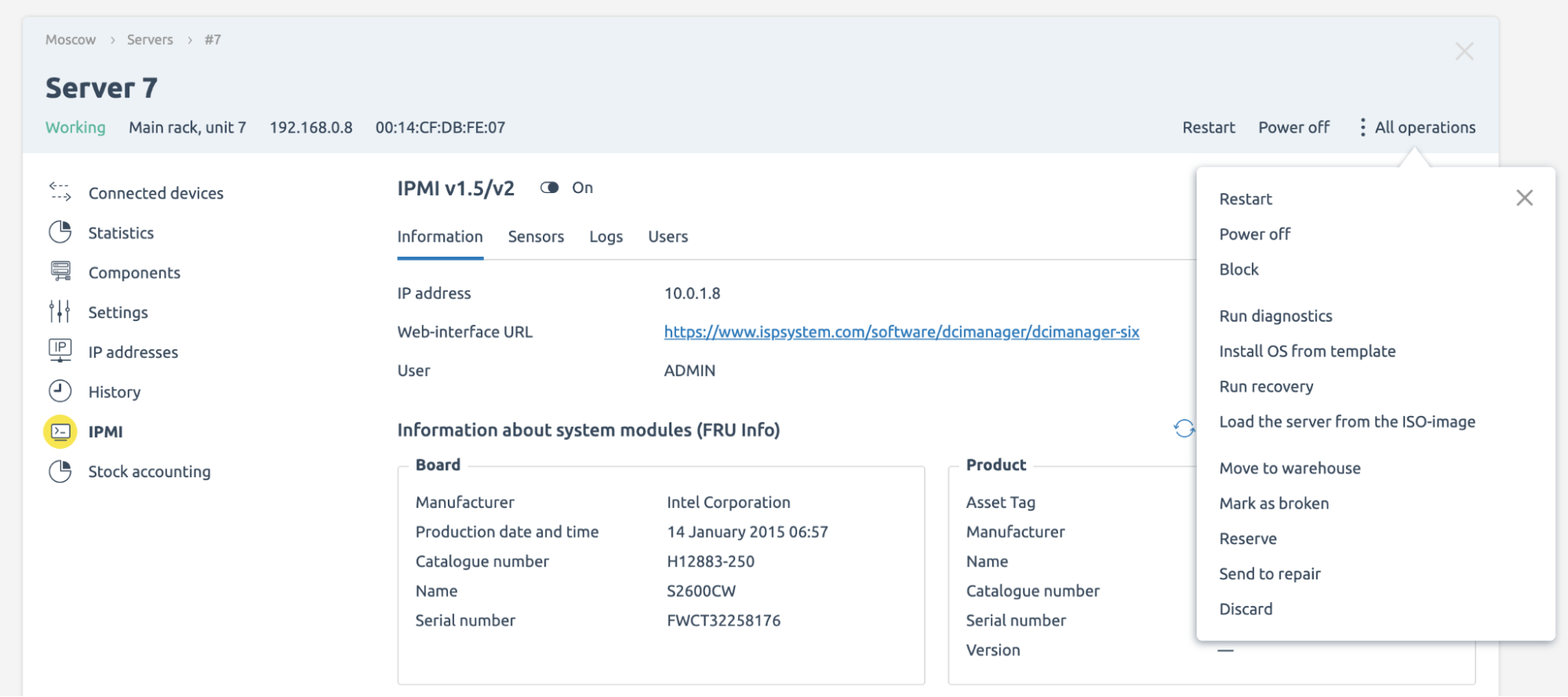 In DCImanager, users can perform operations on the server without using the console
Customers get 24-hour access to services
Sales automation is important to us. Customers promptly receive the ordered services at any time of the day or night. Many tasks are performed by users themselves, in a single click:
reinstalling the OS;
rebooting the server;
remotely managing servers via IPMI.
Enhancing service quality
We can offer the client tariff plans with flexible resource settings. We can also introduce addons to the tariff and offer the customer:
licenses (Microsoft, ISPmanager, Bitrix);
recipes (Bitrix, ISPmanager, LAMP, etc.).
With VMmanager you can change virtual machine resources in one click
Quickly planning our purchases
DCImanager provides a convenient way to manage your stock and equipment inventory. We check in DCImanager, what equipment is in stock, and plan purchases. In addition, we build server configurations quickly - DCImanager shows you what components are available.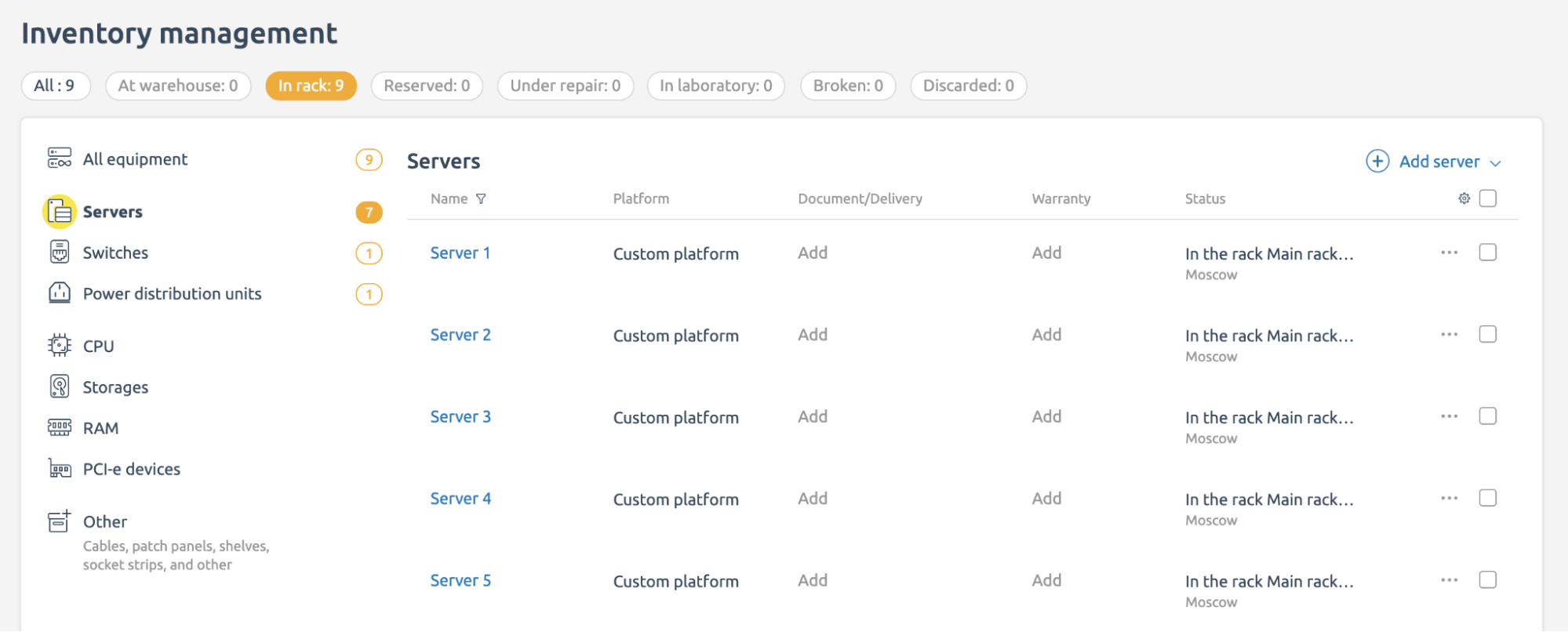 Equqipment inventory module in DCImanager. The system shows the location and status of each server
Monitoring helps to fix problems quickly
Monitoring and centralized management systems help us quickly solve our users' problems. For example, DCImanager has a scheme of network connections and equipment. Component diagnostics is available - we can immediately see what equipment is faulty and what components are mismatched therefore creating conflicts.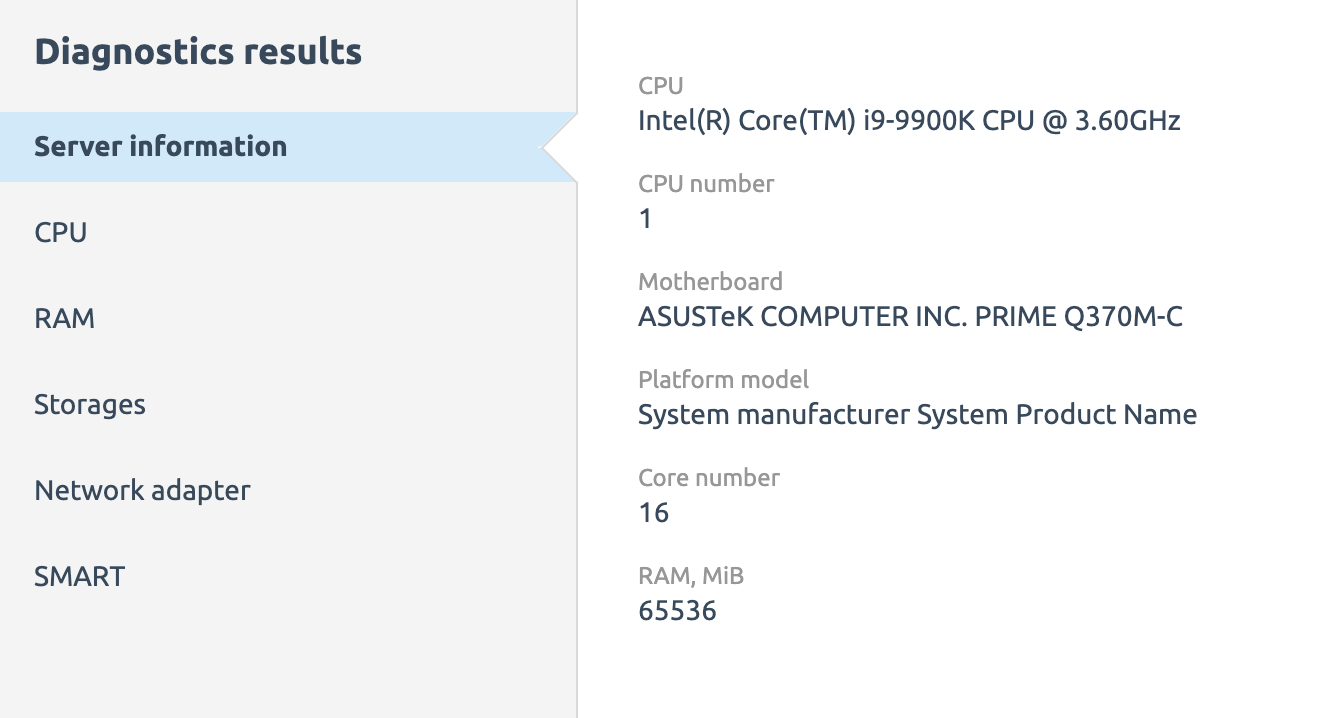 Equipment diagnostic results in DCImanager. If the system detects errors in the server or components, the administrator will be alerted
In VMmanager, we like the monitoring of clusters. This simplifies diagnostics and improves the quality of services. During the time of using ISPSystem software, the number of clients who have been with us for a long time has been growing.
Try ISPsystem solution for centralized management of your IT infrastructure
Предоставляет виртуальные сервисы:
Platforms for equipment management, virtualization and sales organization work in tandem;
The solution works out of the box and does not require resources for development;
Includes ready-to-use monitoring tools;
Automates provisioning of resources: virtual and dedicated servers, SaaS, IaaS;
Suitable for multivendor infrastructure.