DCImanager 6 is a new control panel for managing servers, racks, and data center equipment – routers, switches, sensors, power distribution units, and other devices.
New DCImanager demonstrates better fail-over protection when it manages a large number of devices, improved support of multi-locations of data centers, new features such as enhanced statistics, colocation, pro-active monitoring, new notifications system, and advanced network management system.
Learn more about the concept and plans in this article.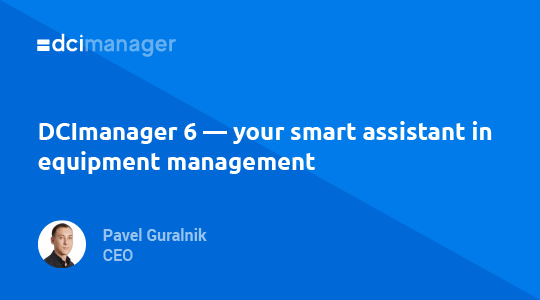 Features already available in the Live demo of DCImanager 6
Automatic OS deployment
Templates CentOS 6-7, Debian 8-9-10, Ubuntu 14-16-18
Switch management
Polling, enabling/disabling ports, speed and operation mode
Server management via IPMI
In public network (management via proxy is under development)
IP address management
Support of physical networks and IP address pools
Racks management
Monitor the number of servers in cabinets and racks
Location management
Configure locations and select OS templates for them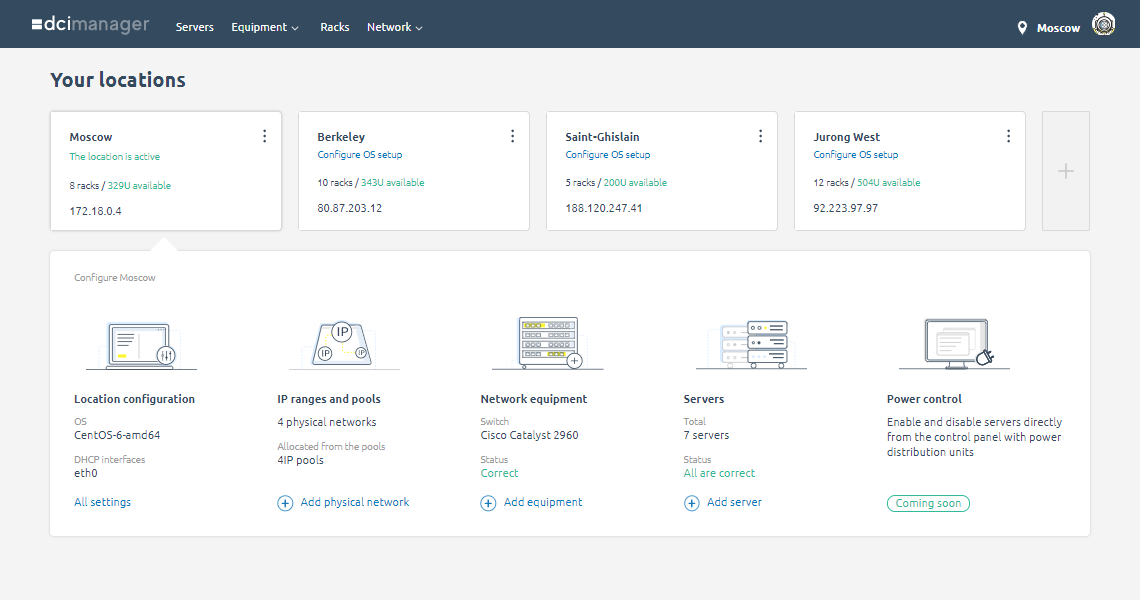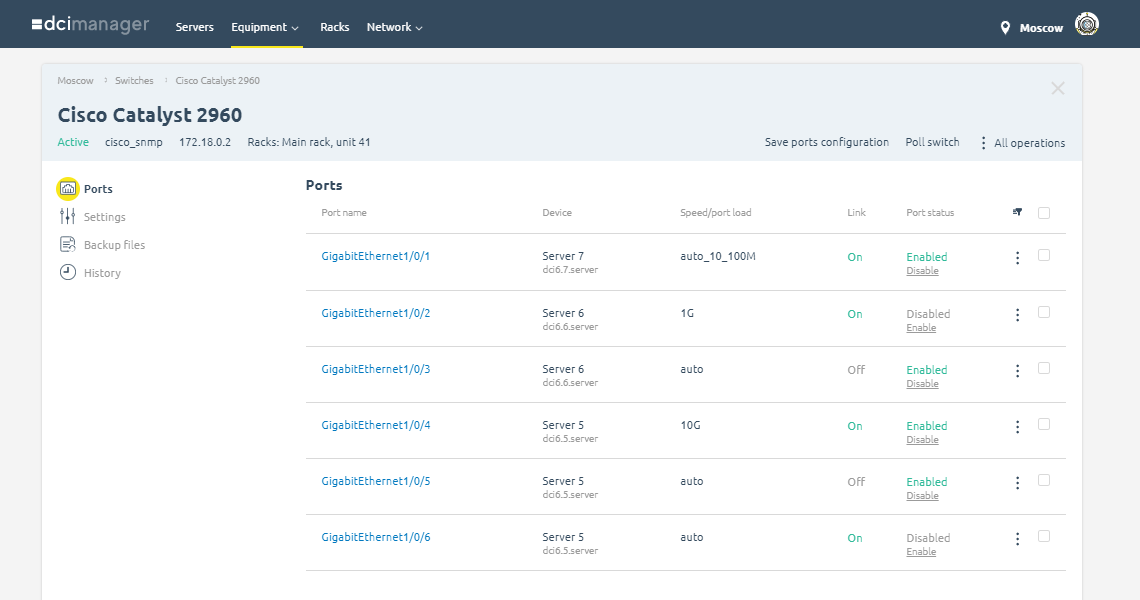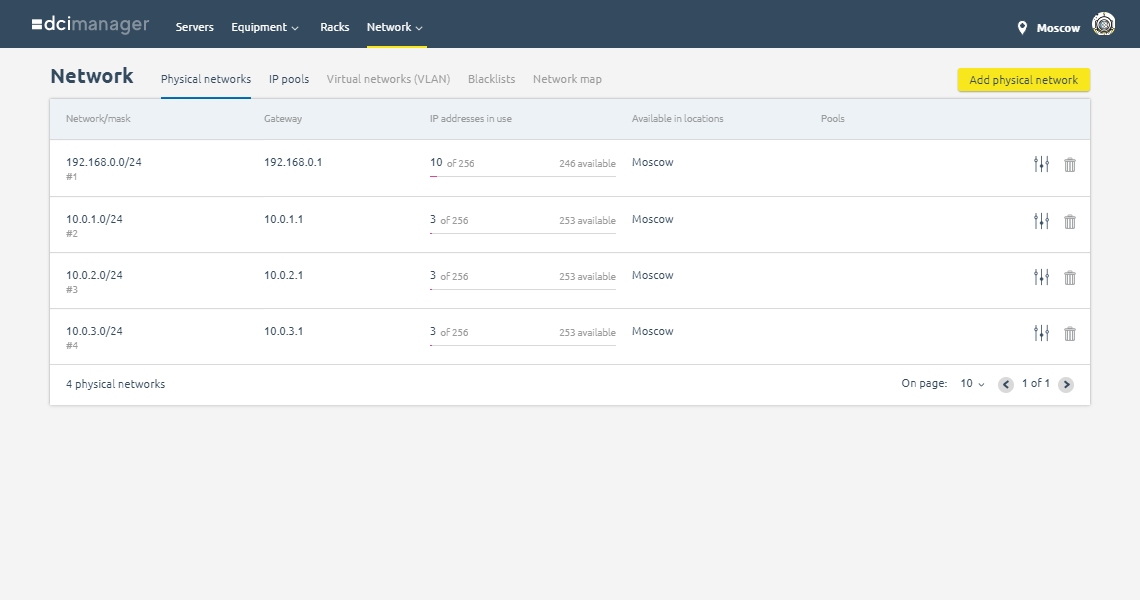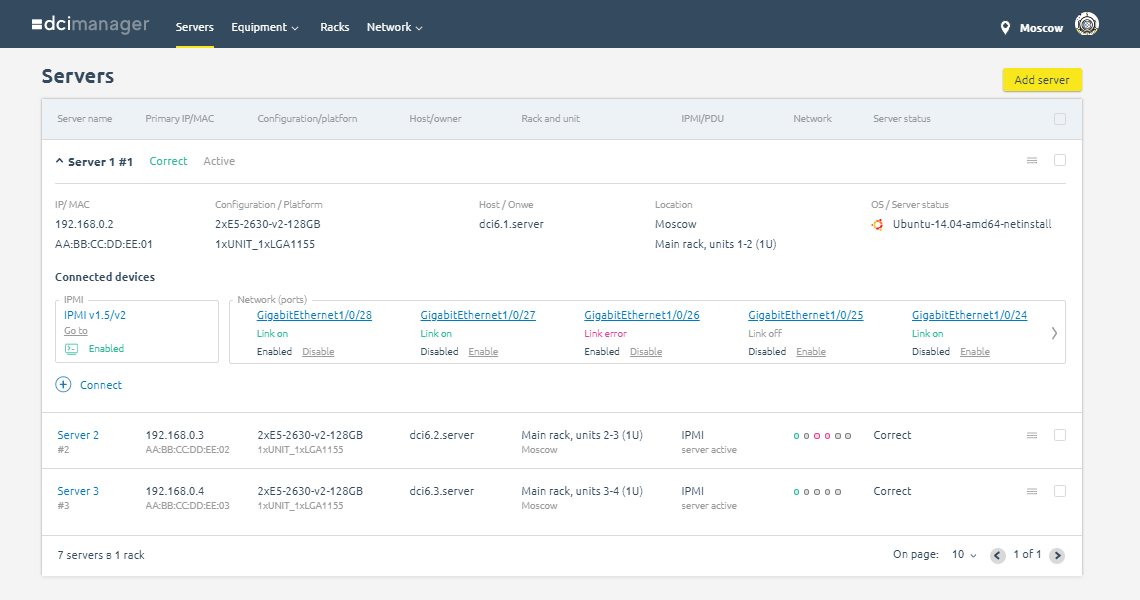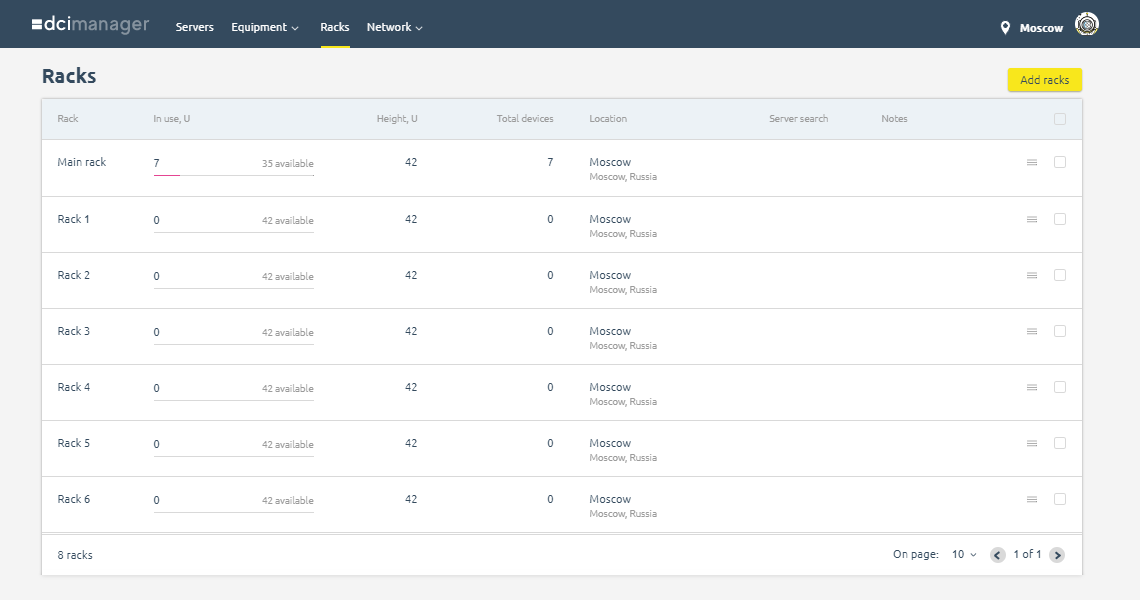 Product launch plans
Beginning of Q4 2019
DCImanager 6 Beta that you can download and test on your equipment
+ Equipment diagnostics
+ PDU and port management
Beginning of Q1 2020
DCImanager 6 Stable that you can buy and use in Production
+ Integration with billing systems
+ Installation of Windows operating systems
+ Server statistics
+ Notifications system
DCImanager 6 Prices
One license per account. Its price depends on the number of devices. A device is any data center equipment except for sensors.
Trial version
It has the same settings and functions as the full version except for the following limitations:
— valid for 30 days
— 1 license per account
Free
Full version
If you have more devices please write to our Live chat and we will calculate the price.
Get access to Live demo
Tell us about your project and why you are interested in DCImanager 6