ISPmanager Business features
Advanced limits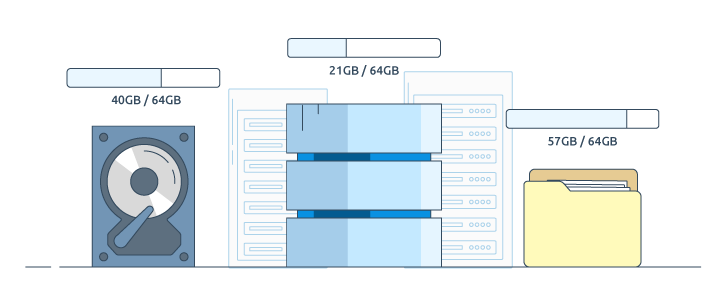 ISPmanager Business allows to create flexible tariff plans with limits on access and system resources usage.
Built-in tools
In order to set up limits on resources for different tariffs, you can use the user templates.
A template can have limits on:
disk space,
amount of databases,
amount of FTP accounts,
amount of web domains and mail domains,
amount of mailboxes.
Also you can define the following parameters:
RAM that can be given to any process launched by a user;
amount of active processes;
amount of active connections from one IP address per hour;
amount of Apache handlers;
amount of active connections, requests, and update requests of a MySQL user per hour;
CPU time for user processes.
Additionally, you can define in the template whether the user can set up HTTPs or use CGI, PHP, shell and PHP in CGI mode. Furthermore, you can edit or delete any template.
Not only resources, but also access to control panel functions can be limited. Create a group with specific rights and add your clients to this group. Create separate groups for users, resellers, and administrators.
Find more details in documentation: User templates and Access to modules.
If you integrate with BILLmanager, you will be able to automate service provisioning according to your tariff terms. Read more in our documentation.
CloudLinux module
Apart from the built-in tools, you can use the CloudLinux module to set limits on resources. This operating system was developed specifically for web hosting providers, and it has the following features:
PHP Selector — different PHP versions for different domains.
Mysql Governor — manage and set limits for users of the MySQL database server.
LSAPI — PHP handler for Apache.
LVE limits — set access limits to system resources.
CageFS — virtual file system to provide more flexible user separation.
This module is paid. Read more about its features in our documentation.