Service sales automation
Companies providing services of dedicated servers and VPS, as well as IaaS solutions, need a comprehensive approach allowing to provision services in an automatic mode.
To meet market requirements, providers are improving the efficiency of their data center management system. The emphasis is on increasing the speed of customer service. To match these goals, a number of features have implemented in ISPsystem platforms to prepare servers for sale to clients.
Preparing servers for sales
Automatic diagnostics of the server
Automatic OS installation from a template
Client area for the customer
Traffic information and other statistics
Connection via IPMI for managing
the server in DCImanager
Automatic installation of scripts after
OS installation
Each of the four key products of ISPsystem — ISPmanager, BILLmanager, DCImanager and VMmanager can be used as a standalone tool. However, when combined, they provide an integrated platform for business automation.
Success story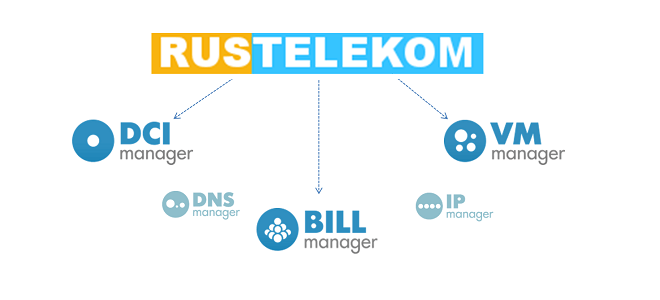 How to optimize technical support costs with ISPsystem products
ISPsystem platforms can be integrated with any billing system: BILLmanager, WHMCS, HostBill (DCImanager only) or other billing systems via API. Thanks to the combination of the VMmanager and DCImanager you will be able to provide services of dedicated servers and VPS
in automatic mode.
Providing a client area for independent server management and performing simple operations allows reducing the load on provider's technical support.
Create and manage services, set tariffs: the information about the ordered or stopped service is provided to ISPsystem platforms automatically.
Accept payments from clients, generate invoices for payment or notifications about
low balance in the billing system. If the client has not paid the bill on time, the service
will stop automatically.
Extend your functionality easily by adding integration with any third-party software
using an open API.
Advantages of solution
Intuitive interface
The intuitive interface allows you to use the platform without an additional training course. Convenient for both experienced users and beginners.
Multi-vendor support
Supports servers, as well as network equipment and PDUs by the majority of popular vendors. Easy to consolidate management of the entire equipment fleet in a single space.
A reliable developer
We have been developing software for physical and virtual infrastructure maintenance for over 15 years.
Hundreds of companies across the world have vested
their trust in our experience.
Professional support
Our technical support consists of network engineers and Linux administrators. We consult or help solve the problem "on the spot" by connecting to your platform.