IT infrastructure
management platforms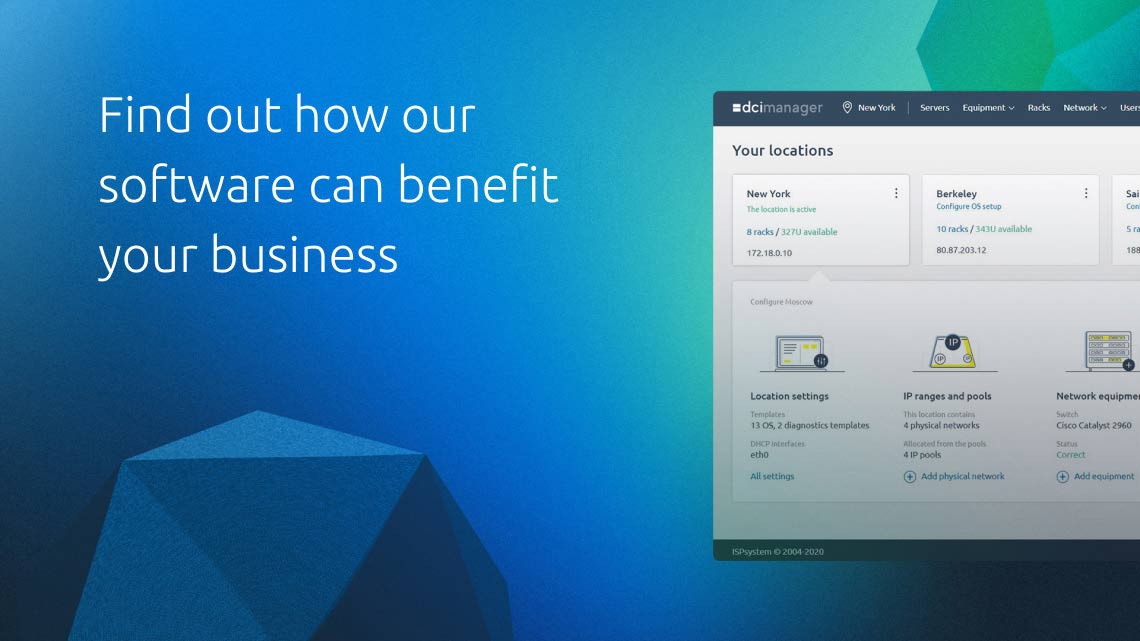 Evaluate advantages of our platforms
ISPsystem customer success stories
Thousands of companies in 150
countries use our software
ISPsystem figures
150+
countries with
our clients
300К
servers with
our software
Read more
How to manage the entire IT infrastructure
in a single system
Fill in the form and get access to VMmanager, DCImanager or BILLmanager Enterprise demo. Open demos are available for some products:
Our specialists will check the request and, if necessary, contact you to clarify the details. Afterward, you will be given access to an online demonstration or offered a presentation to be done by our own staff.
Access to the demo is granted for 12 hours from the moment you click on the link and is renewable on request.
With the demonstration, you will be able to:
—

Evaluate the interface, in which users with different levels of technical training can work

—

Get acquainted with the possibilities for automation, monitoring, and inventorying

—

See how platforms solve IT management and cost optimization tasks
If you would like to test the platform on your own infrastructure, please indicate this in the "Tell us about your project" field.
Request demo
Industry & Solutions Demo ENG