DDoS attack is a set of actions made by Internet criminals to knock out a server or website out of service. Hackers send a wide stream of requests towards one web resource to block its communication channels, which slows down the speed of connection or cuts out access to the website entirely. It is merely possible to repel such DDoS attacks on your own. Instead, we recommend using DDoS-GUARD module in ISPmanager to protect your websites from so-called HTTP(S) flood.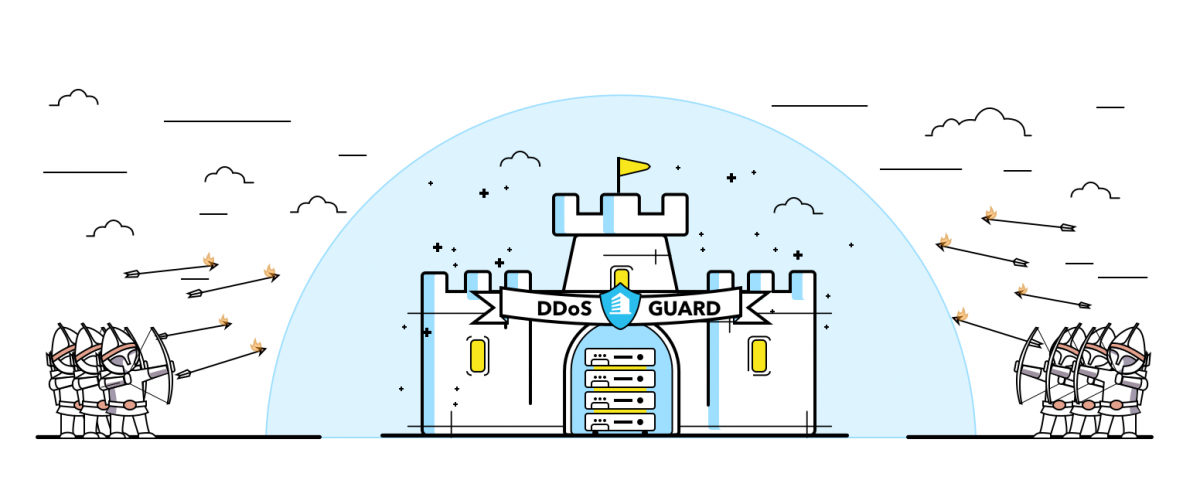 What is DDoS-GUARD
How it works. DDoS-GUARD is the provider of protection against DDoS attacks. DDoS-GUARD uses Reverse Proxy technology to protect websites. Such proxy server forwards all clients' requests from external networks to servers in the internal network. Traffic is initially filtered in DDoS-GUARD system, and only then it gets to the website. In consequence, 98% of all attacks will be repulsed.
Distributed server infrastructure to filter attacks. DDoS-GUARD has its own infrastructure around the world. Due to this fact, the service can identify any non-standard attack speedily, regardless the location of the target and the attacker.
Affordable price. The important feature of the DDoS-GUARD module is its price: Its extended functionality costs only 9.5 EUR per month. Normally, DDoS protection costs 50-200% more, or functionality is not as wide. Furthermore, DDoS-GUARD provides the unlimited traffic, while the bandwidth is higher than the average power of DDoS attacks today: 1,5 Tb/sec. against 4,5 Gb/sec.
Reviews from independent experts. HostAdvice has already granted the Badge of excellence to DDoS-GUARD twice.
How to buy and install
You can order and install DDoS-GUARD directly from your ISPmanager Lite starting from version 5.127.0 in a few clicks, just like any other integration module. Alternatively, you can purchase the module in your account area at ISPsystem. Read more in our documentation.
Other modules for ISPmanager Lite: