We are happy to announce we have special offers for our clients! If you are looking out for a software product for automating your business tasks, there would be no other best option instead of BILLmanager Corporate.
Only on June 11-25 you can order BILLmanager Corporate lifetime for a half price!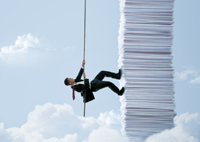 BILLmanager Corporate provides the maximum functionality for complex automation of your business. With our billing panel you can easily perform your routine operations (such as user accounts registration, services and billing documents management, and much more) and offer new features and solutions to your clients as your business grows.
If you are a developing company, which currently doesn't need some features provided by BILLmanager Corporate, you can buy this software product with a great discount right now and use it when necessary in the future.
For more information about BILLmanager Corporate, please consult our documentation. You can order BILLmanager Corporate lifetime on the Pricing/Order page.
Don't miss our summer discounts!