In VMmanager you can build a high availability virtual infrastructure.
VMmanager monitors the status of nodes. If it diagnoses loss of network or storage connectivity, the virtual machines will be restored on another node. On the failed node, the virtual machines are shut down and the node isolates itself.
High availability clusters work with the following settings:
KVM virtualization;
Ceph or SAN (iSCSI, Fibre Channel) storage;
A cluster should have only one storage;
Minimum number of nodes is 2;
The time on all nodes must be synchronized.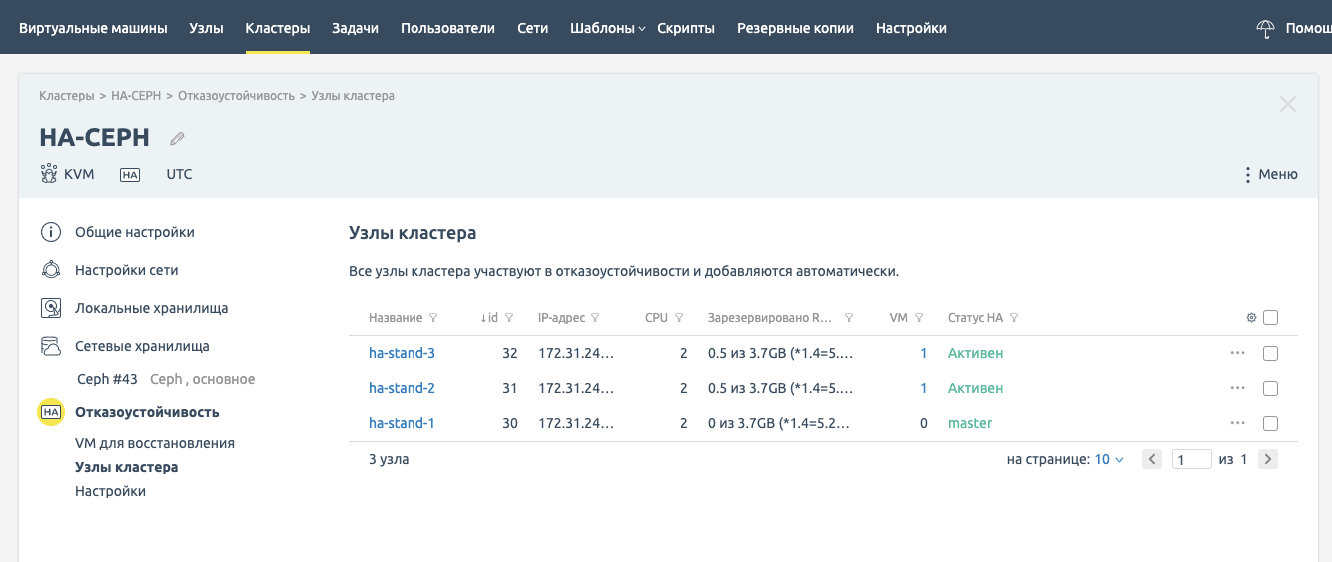 Cluster nodes that participate in high availability
You can apply the mechanism to virtual machines created according to a specific template or tariff, as well as those selected manually. Such machines will be marked as highly available.
Try VMmanager to create a high availability virtual infrastructure. Order a demo - we will show you the features of the platform and consult you.