The hosting provider FirstVDS offers hosting to its customers at affordable prices: virtual dedicated servers, hosting for websites, and cloud infrastructure.
Initially, FirstVDS equipment was located in a data center with 60 racks. The DCImanager platform was used to manage it. The platform allows the following:
Inventorying servers, switches, PDUs and monitoring their status,
Managing the physical infrastructure remotely via IPMI,
Automating routine tasks: carrying out equipment diagnostics,
Provisioning a dedicated server through integration with the billing system.
The company's business grew over time. FirstVDS needed to increase its server fleet to provide more services.
However, the engineers faced technical difficulties:
Traditional L2 network topology was used for the infrastructure, which made scaling difficult,
The data center was running out of room.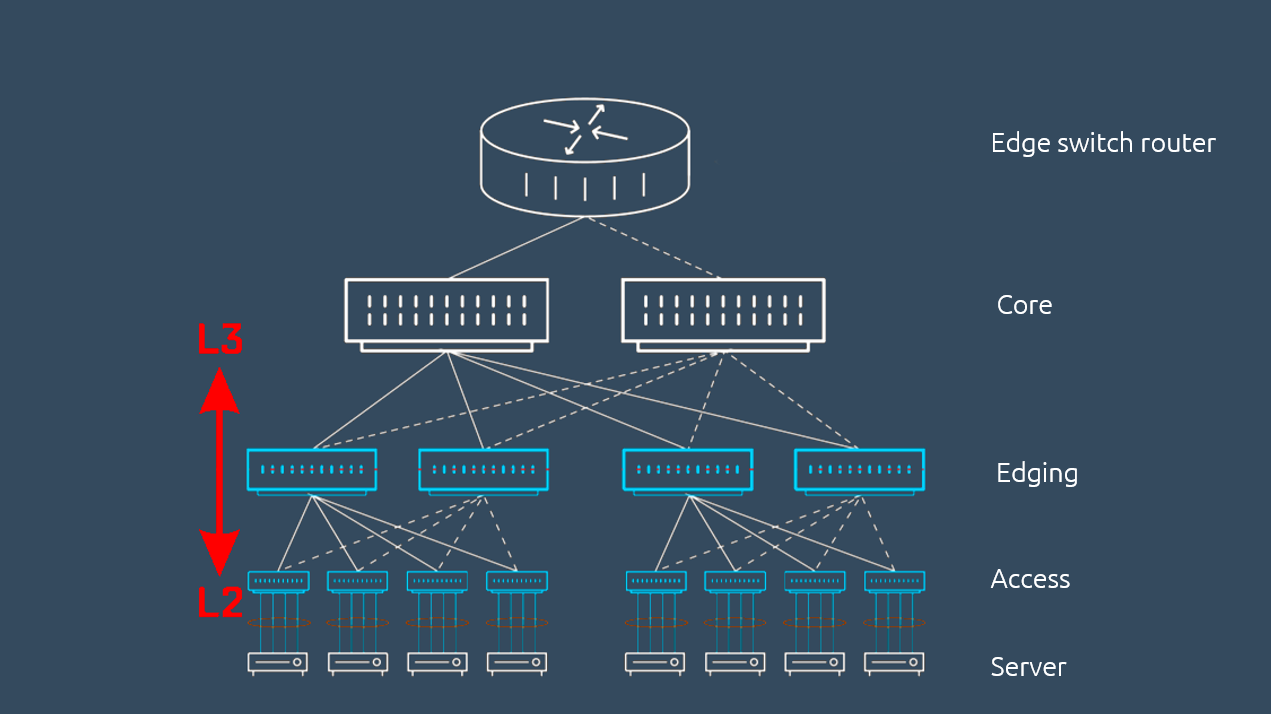 The traditional L2 network topology and physical limitations of the data center did not allow for easy infrastructure scaling
FirstVDS team together with DCImanager developers were able to this problem. The infrastructure now uses a hybrid network topology. The equipment is located in two data centers, but the infrastructure works as a single system.