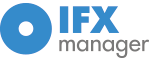 August 21, 2013, Irkutsk. ISPsystem announces the launch of IFXmanager Progressive, a new version of the software product IFXmanager that provides additional features for infrastructure management. IFXmanager facilitates the deployment and management of your dedicated servers and infrastructure, reduces setup and operation costs, decreases downtime while providing enhanced functionality to your clients. If you own several racks, manage a data center or going to grow your business and offer new services to your clients, IFXmanager Progressive will best suit your needs.
New features:
Automatically search and add new equipment
Collect power consumption statistics
Manage virtual networks (VLAN)
Prices
You can learn IFXmanager prices on the corresponding page.
Updates
To upgrade from IFXmanager Essential lifetime to Progressive, you should pay for the difference between the costs of those licenses
If you own a one month (year) license, its validity period will decrease
Those who own DSmanager lifetime licenses will be given a 30% discount
Documentation
IFXmanager installation guide
Upgrade from IFXmanager Essential
Migrate from DSmanager
Contacts
For more information on how to purchase our new software product, please contact our Sales department sales@ispsystem.com