Let's look at current solutions for creating and managing Virtual Machines. This issue is faced by VPS Providers and IT Infrastructure owners. When you need to create a large number of virtual machines, the console can slow down the process and requires highly skilled admins. In addition, if the infrastructure is in different locations, this can make management difficult.
To reduce routine operations, there are server control panels. Their advantage is automation. In case of VPS providers, they can allow administrators to not participate in the process of creating VMs.
Today, there are long-standing solutions that have gained popularity, such as VMware. On the other hand, new products appear that give more flexibility, a more intuitive interface and do not require the costly qualifications of the admins who will run the system. In this article, we will consider both types so that it is easier for you to choose what is right.
VMware vSphere / vCloud Director
VMware vSphere is one of the most popular commercial enterprise-level products, which is used by the largest corporations, factories, banks, and medical facilities. But this company has dozens of products, including even free solutions that companies of any level can use.
For server infrastructure owners who need to create their own hybrid cloud, there is VMware vSphere. There is a paid version, with a price of $1800 per year. It allows you to virtualize from tens to thousands of servers. There is also a free version of VMware vSphere Hypervisor / ESXi, which is suitable for enterprises with a small amount of equipment.
To use a hypervisor you need to install the ESXi control panel. The problem is that if you have a cluster, then you need to install a separate hypervisor and a separate panel on each server. Then this solution is free but specialists who know how to work with it are expensive. If we are talking about dozens of servers, then you need VMware vSphere, which costs thousands of dollars annually. If you are a VPS provider, then you use VMware vCloud Director – it can be integrated with billing to automate sales and delivery of VPS or cloud services to customers.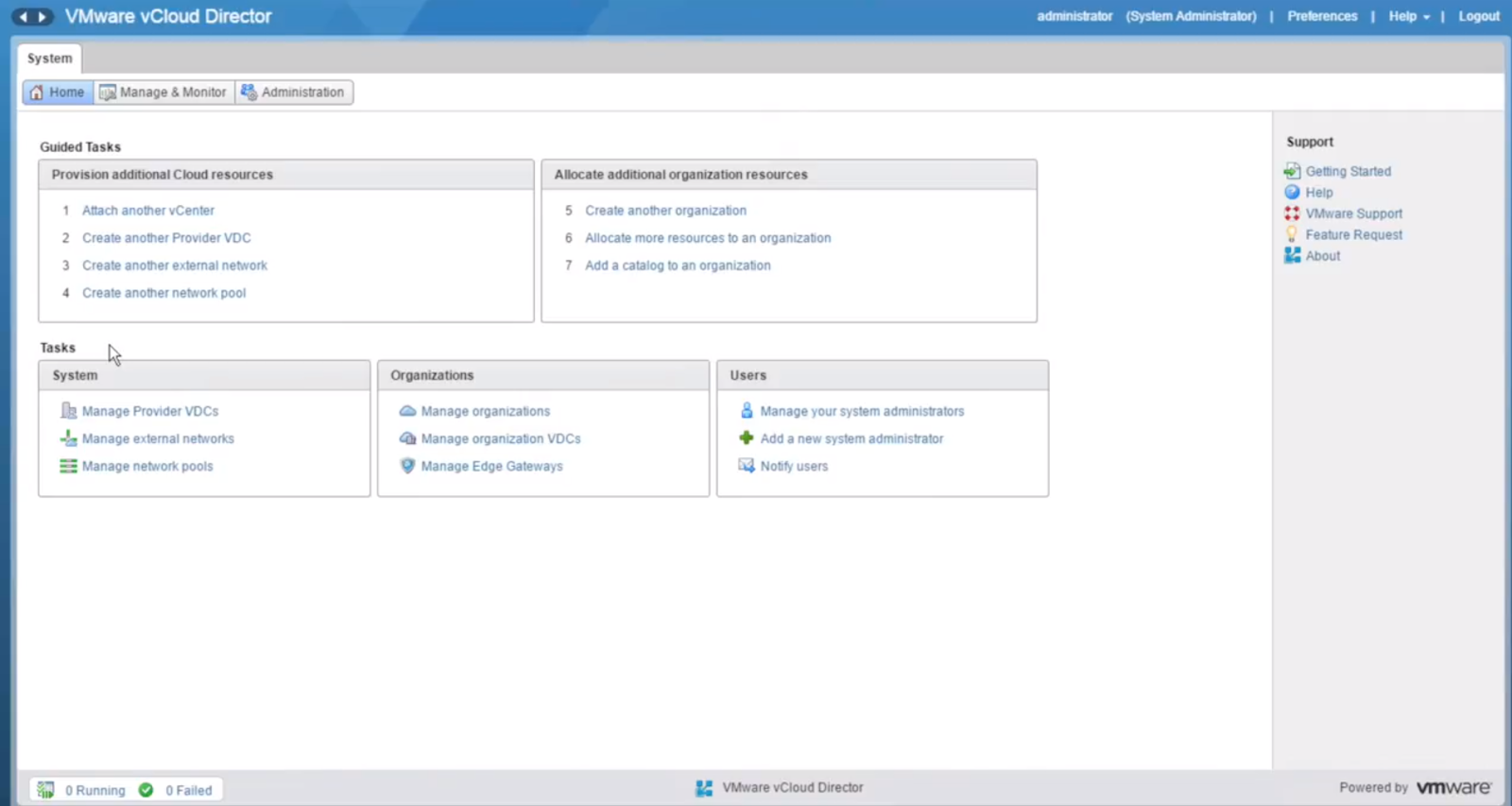 VMmanager
VMmanager is a Linux-based server virtualization software supporting full virtualization with KVM. It's a cost-effective solution that suits both VPS providers and owners of IT infrastructure. The team has recently introduced a new version – VMmanager 6. Now you get a really modern and intuitive interface. It maintains a high load and performs operations with hundreds of VMs simultaneously. Creating a virtual machine takes 1-2 minutes. VPS providers and their customers will definitely appreciate it because it's lightning-fast. Every licence comes with free access to technical support, documentation and community forum. The panel easily integrates with popular billing systems such as WHMCS, BILLmanager or any other via open API. It has convenient monitoring so you can track the load of VMs. You can get a full version trial for 30 days.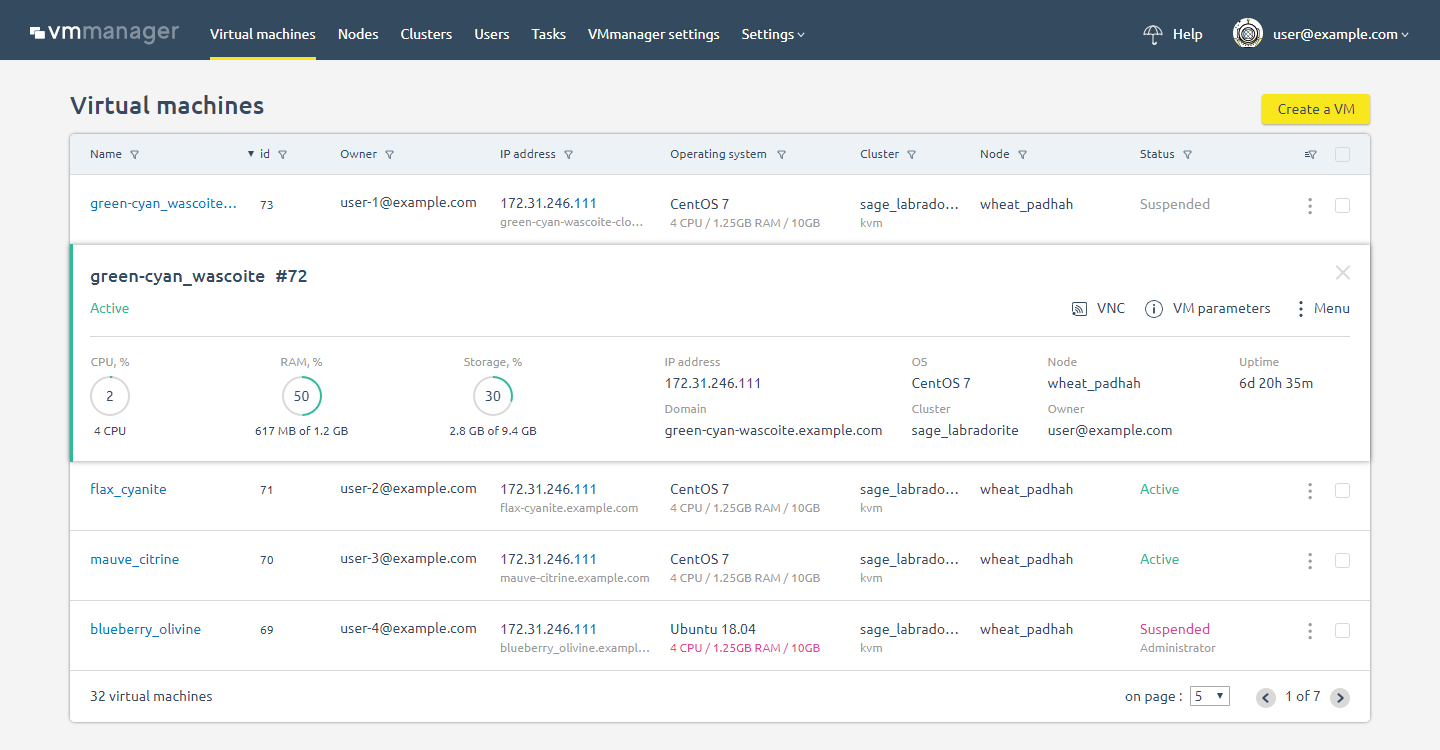 Proxmox
Proxmox is a popular Open Source virtualization solution. It maintains role-based management, backups, storage virtualization, firewall, high availability (Cluster), REST API templates and live migration. Proxmox has a free version but those who need access to technical support, documentation or even community forum it won't work out – a free license doesn't provide such options. That's why the admins working with this panel have to be skilled enough as the interface is still rather conservative. Two types of virtualization are supported: container-based with LXC and full virtualization with KVM.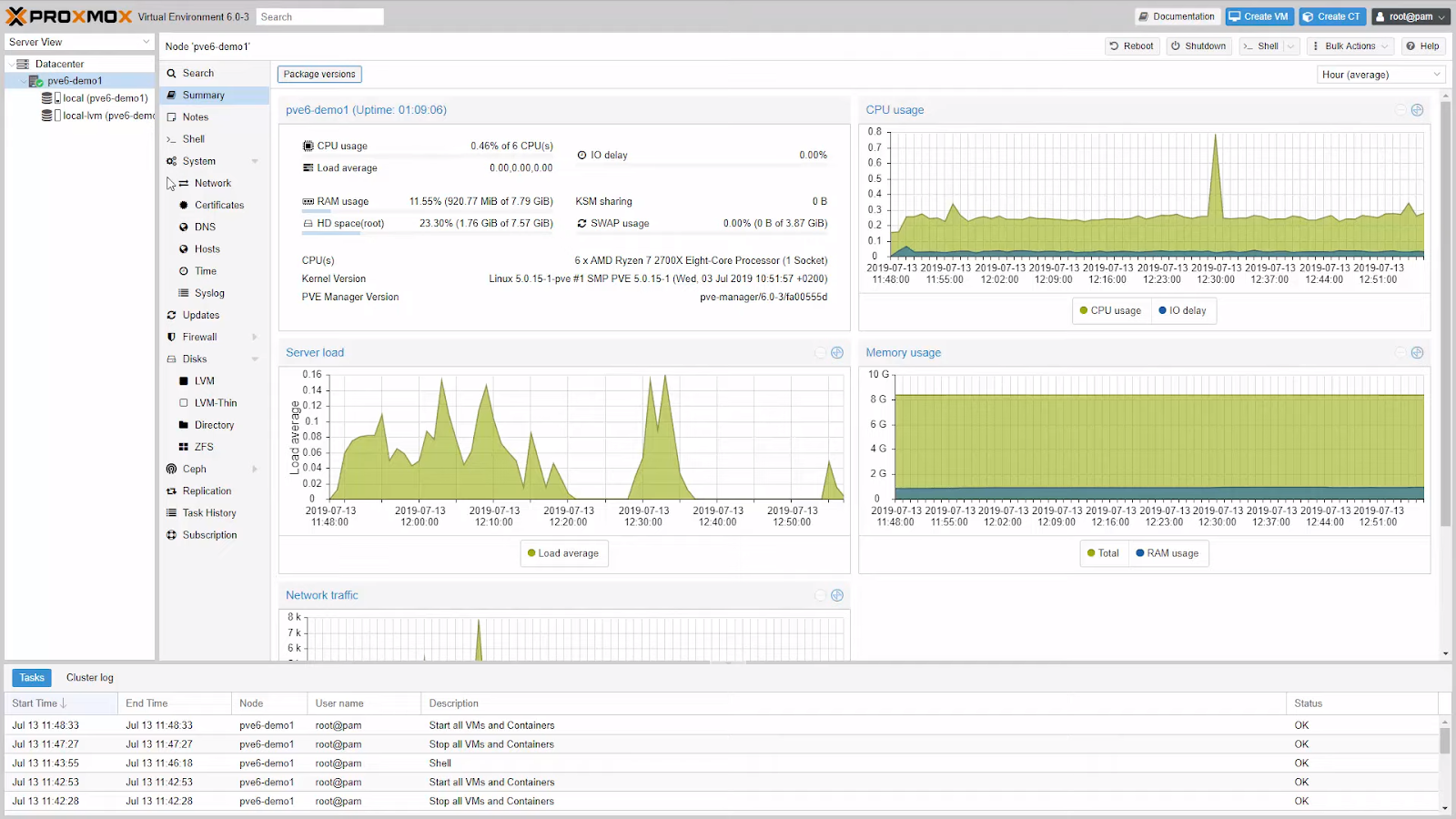 SolusVM
The once-popular solution for creating and managing VMs is today in the status of waiting for the release of something new. In 2015, the company announced SolusVM 2, which has not been released yet. At the end of 2018, the company announced Solus.io, the successor of SolusVM. It promised to create a VM in 60 seconds but at the end of 2019, there's still no news. It supports popular virtualization types like OpenVZ, Linux KVM, XEN Paravirtualization, and XEN HVM. There are integrations with billing: WHMCS, HostBill, Blesta. Many companies continue to use the current version despite its interface is definitely outdated.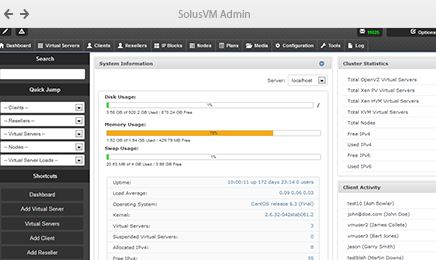 Virtualizor
Virtualizor is a web-based simple VPS control panel. It supports OpenVZ, Xen PV, Xen HVM, XenServer and Linux KVM virtualization. It has an inbuilt billing panel. The product is being constantly updated and the most recent version is Virtualizor 3.0.1.6. It works good for SMB as its price is quite reasonable.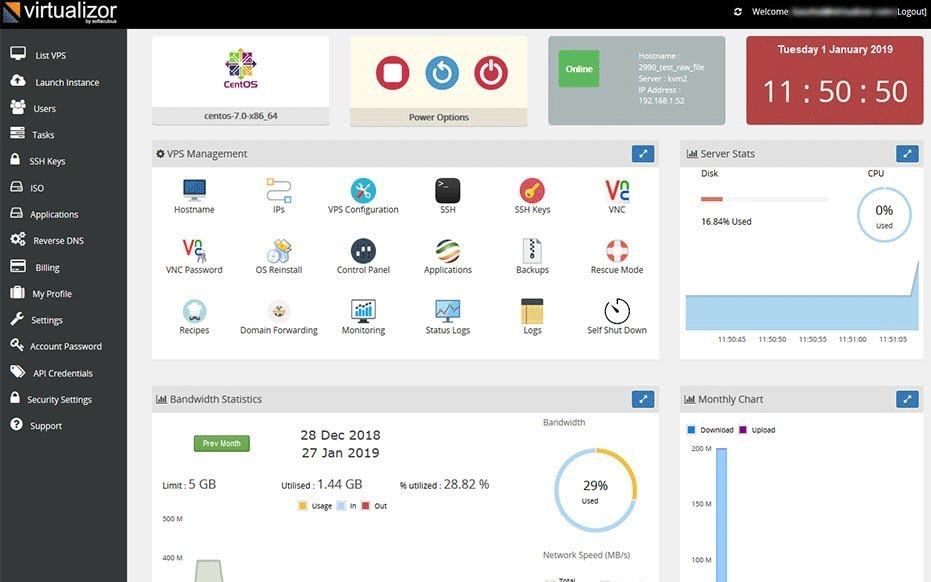 Virtkick
Virtkick is a commercial "all-in-one" tool, which combines billing software and VPS management tools. The GUI is minimalistic and easy to use for VPS clients. Virtkick developers promote this solution to be a perfect tool for small data centers or game hosting services. The product is available for purchase despite the fact it hasn't been updated for a few years.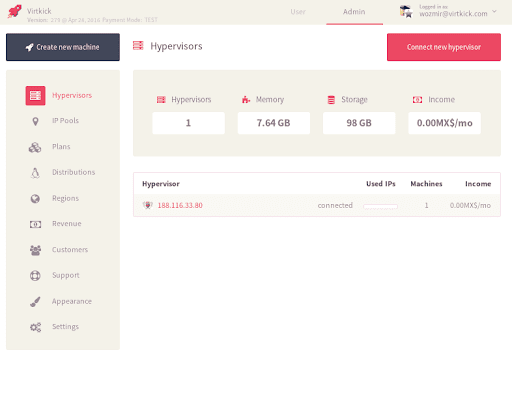 OpenNebula
OpenNebula is an enterprise-ready solution widely used in research industry to build and manage clouds and virtualized data centers based on KVM, LXD, and VMware. If you are building a cloud, you can download from the source code or the packages for your favorite Linux distribution.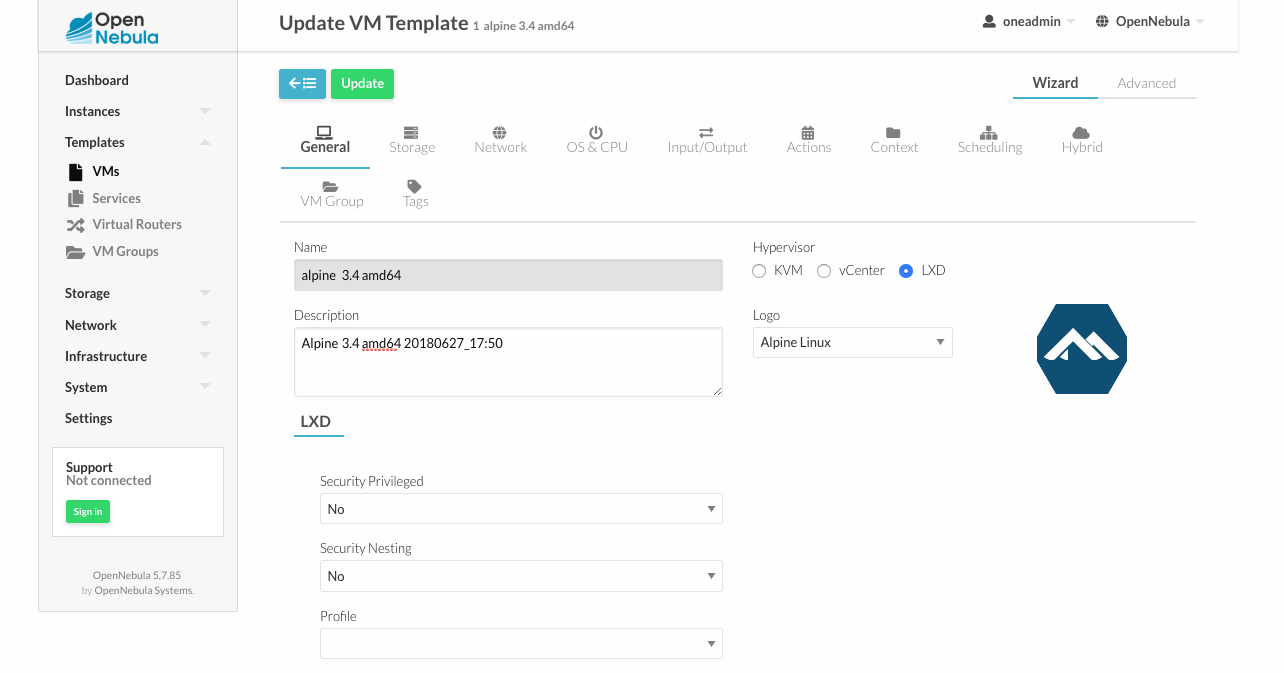 Flexiant Cloud Orchestrator
Flexiant is an innovative commercial provider of cloud management and orchestration software. It's a complete IaaS software platform that allows telcos, hosters and service providers the ability to build, sell and monetize different cloud services. It supports KVM, VMware, Xen, Virtuozzo6/7. It offers incredible features yet rather difficult to run.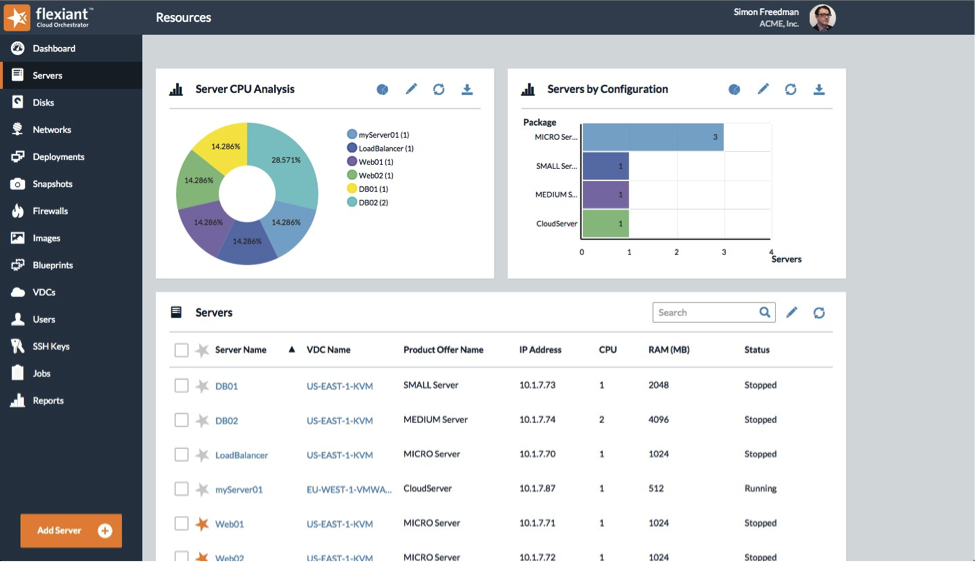 Xen Orchestra
Xen Orchestra includes many features allowing you to get a complete overview of your Xenserver infrastructure. The numerous dashboards you can use will allow you to anticipate problems and bottlenecks before major events happen.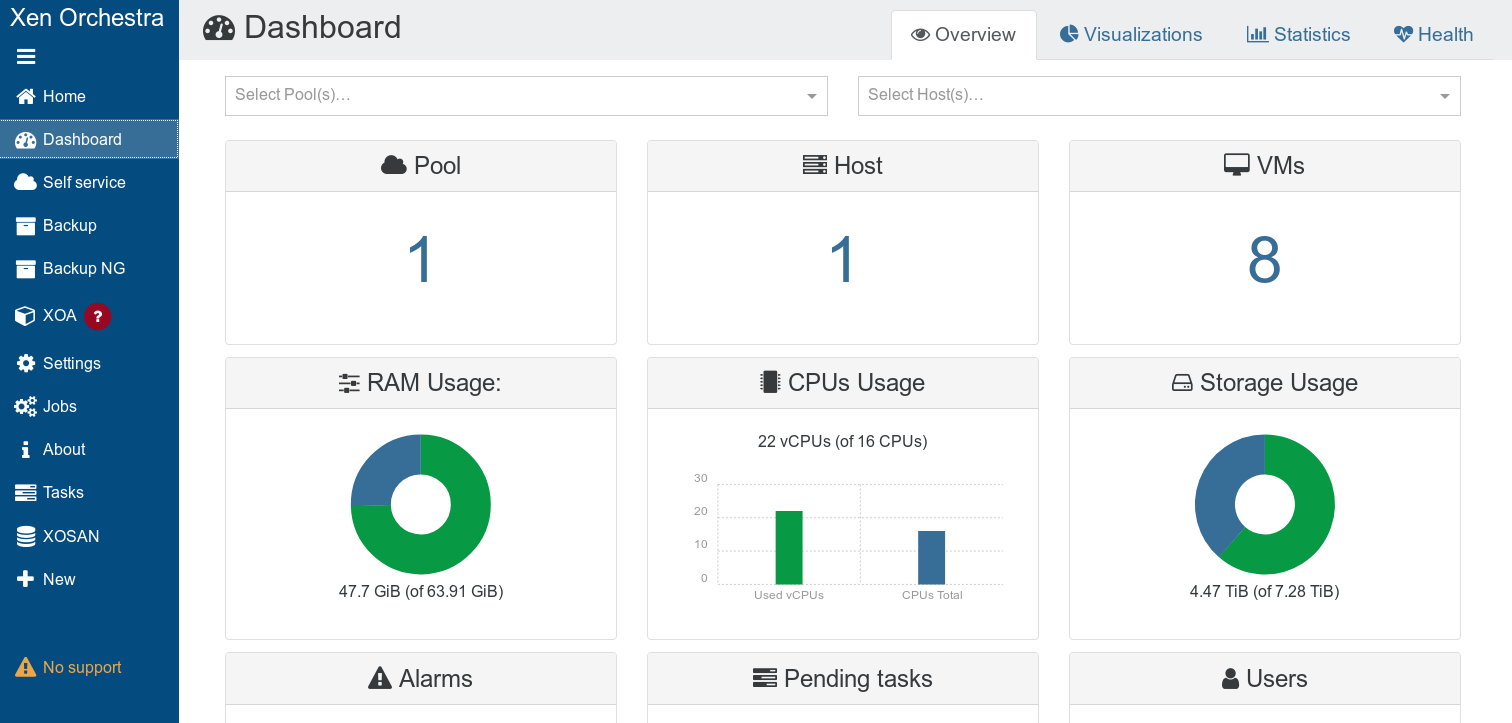 oVirt
oVirt is an open-source distributed virtualization solution designed to manage your entire enterprise infrastructure. oVirt uses the trusted KVM hypervisor and is built upon several other community projects, including libvirt, Gluster, PatternFly, and Ansible.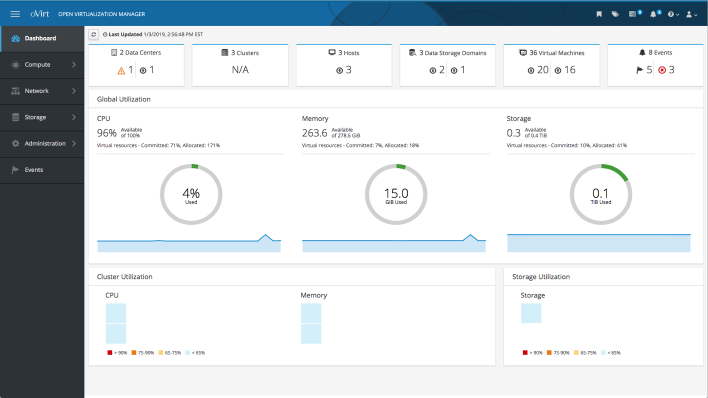 That was a review of the most popular server virtualization and control panels. We hope it will really help you in choosing the right product exactly for your business needs.