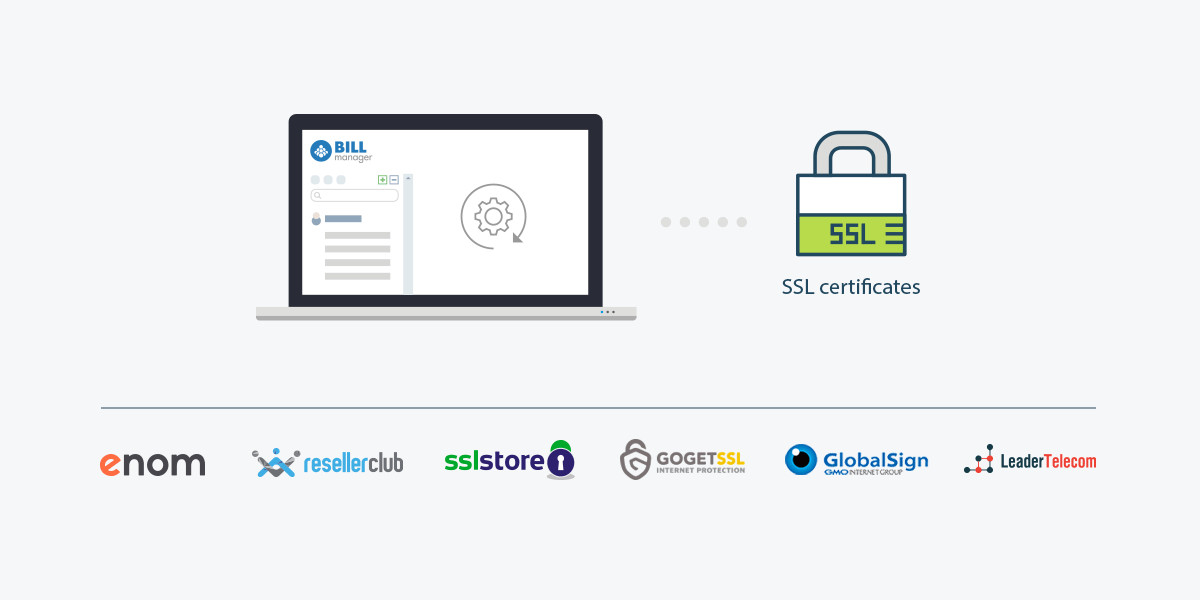 This is the second part of the article about reselling domains and SSL-certificates with BILLmanager. We will talk about the certificates this time. I will share some recommendations for beginners in this business area and tell about the providers available for reselling in BILLmanager.
Trends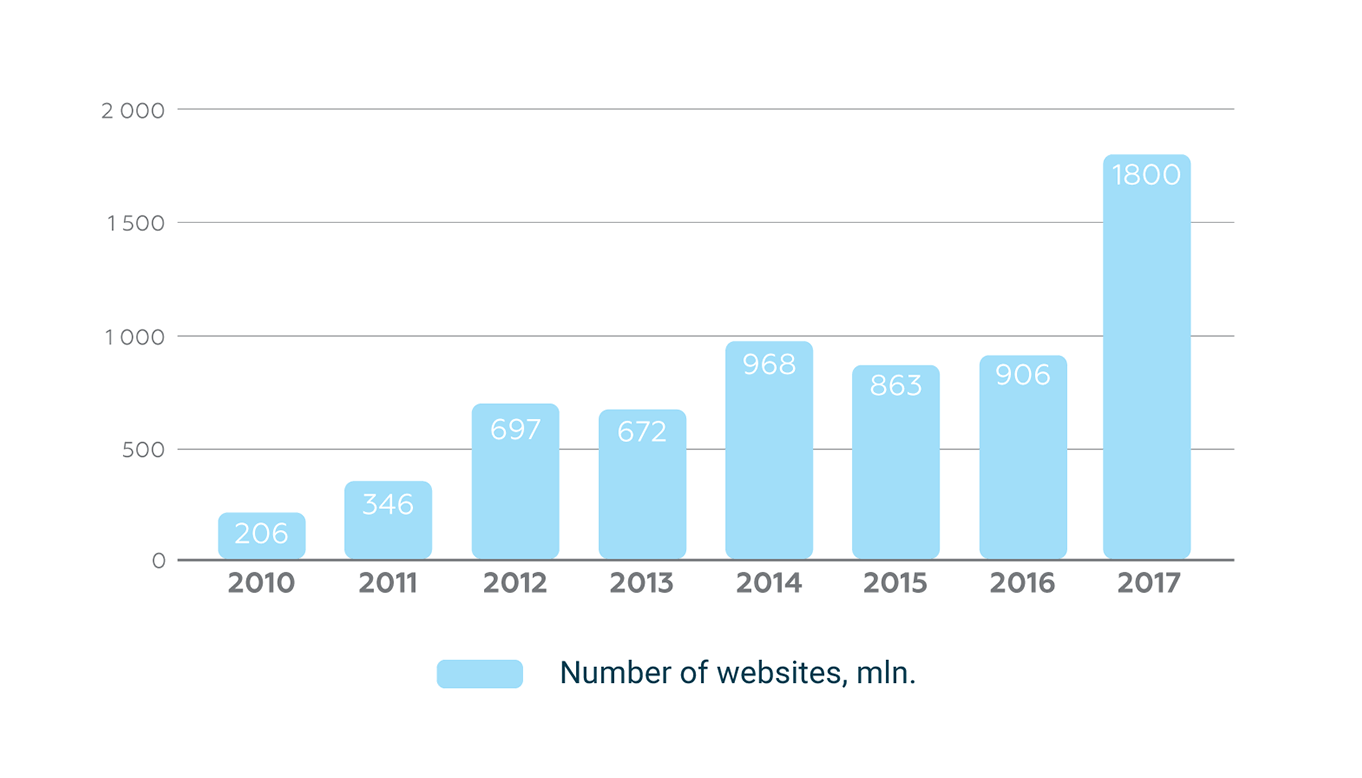 We have shared the Netcraft's forecast on a total number of websites worldwide. In 2017 it is expected that the number will double compared with 2016. All these new websites need encryption to secure clients' data. Therefore SSL sales will continue to grow as well. The growth is promoted by common trends and the latest news.
Choosing a provider for SSL-certificates reselling
Price is a major factor in reselling the certificates. You should try to convince your provider to give you the best conditions. You may use a high competition among the providers and entry barriers as arguments in this discussion. Favourable conditions from the provider will raise your profit margin and give a competitive advantage.
ResellerClub
With more than 200 000 partners around the globe, ResellerClub is one of the largest domains and SSL-certificates resellers. It is founded in 1998 and has local branches in many countries. Besides domains and SSLs ResellerClub provides hosting as well.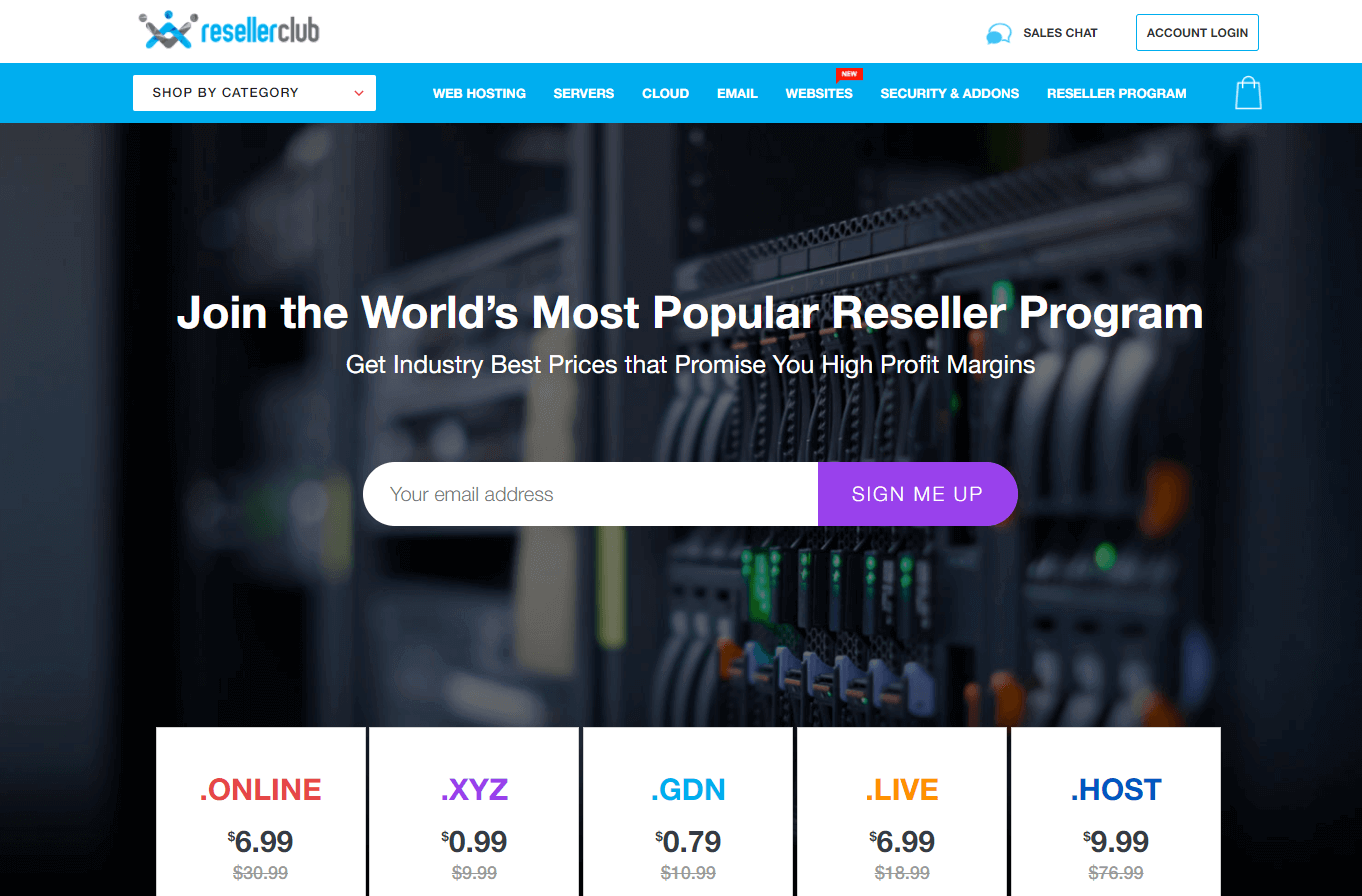 Only three Comodo certificates are available: with domain validation, Wildcard support, and certificates with the green line. Prices are above average. Support response time isn't outstanding as well, your question may be answered within several hours or even days.
The SSL Store
The company was started in 2009 in St. Petersburg, Florida and became one of the major players in SSL reselling business. The SSL Store has more than 50 employees spread among offices in USA, India and Netherlands. The company is a certified partner of the largest certificate authorities: Comodo, Certum, Symantec. That is why the provider is able to give attractive prices to partners and clients.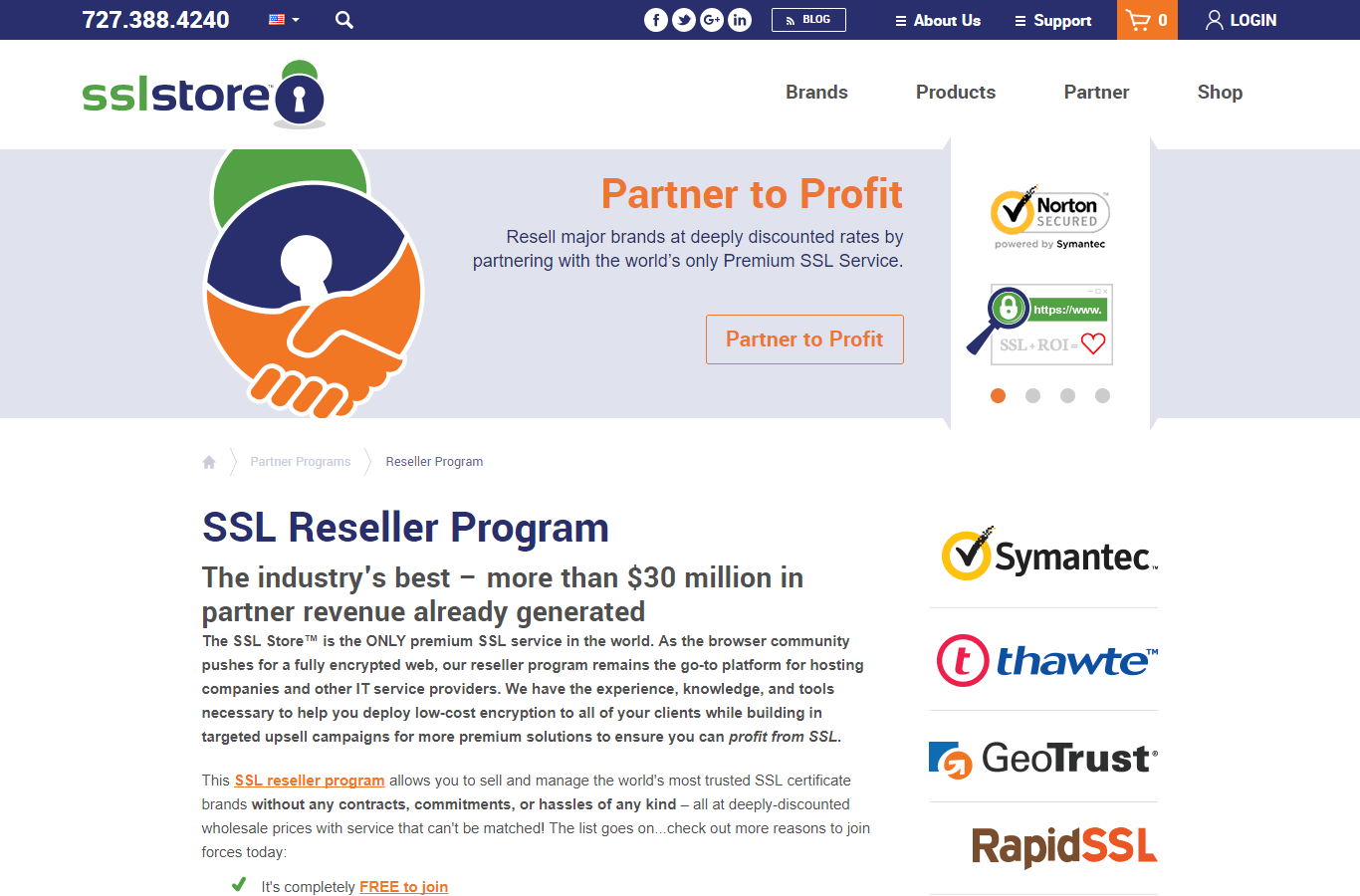 Unlike other providers, The SSL Store provides 24/7 support to their partners both for business related and technical questions like validation and installation. Average response time is several hours. Apart from the tickets, live-chat support is also available. The company provides its clients with marketing materials - brochures, mass email drafts and recommendations on keeping blogs and social media.
The SSL Store has an open API so it won't take much time to configure the integration with BILLmanager. A discount system is quite standard - the more you buy, the higher your discount. Your starting prices depend on the deposit. A fun fact: the tariff plans are called with non-ferrous metals names.
Leader Telecom
With more than 10 years of experience, they offer the best prices on the market allowing their partners to set highly competitive prices or have a higher margin. However, their support could be faster, so if you don't have much experience in SSL-certificates maybe Leader Telecom is not your best choice.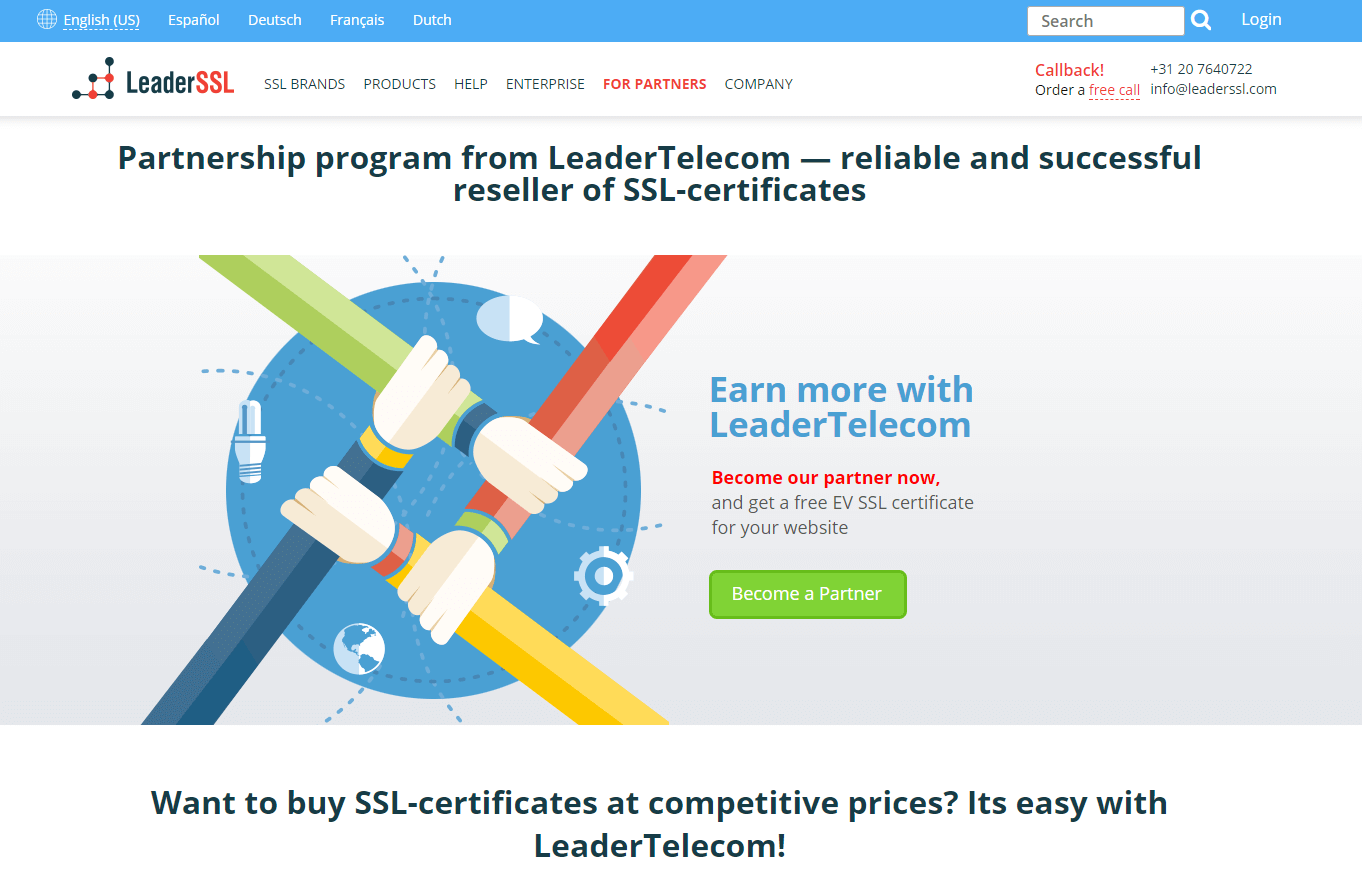 The company is an official partner of Symantec group with Symantec Website Security Solutions status. LeaderTelecom is the only strategic partner of Comodo authority center in CIS region so they provide the best prices for these certificates.
GoGetSSL
It is one of the largest SSL-certificates resellers in Europe. The head office is located in Latvia. GoGetSSL offers all the possible types of the certificates including CodeSigning and SMIME.
The company is a strategic partner of Comodo authority center and Platinum partner of RapidSSL, GeoTrust, Symantec and GeoTrust. That is why GoGetSSL can offer good prices to their certified resellers. Due to the low demand, the provider doesn't sell GlobalSign, DigiCert and TrustWave certificates since 2013. However, this situation can change soon since DigiCert have purchased SSL-direction from Symantec in 2017.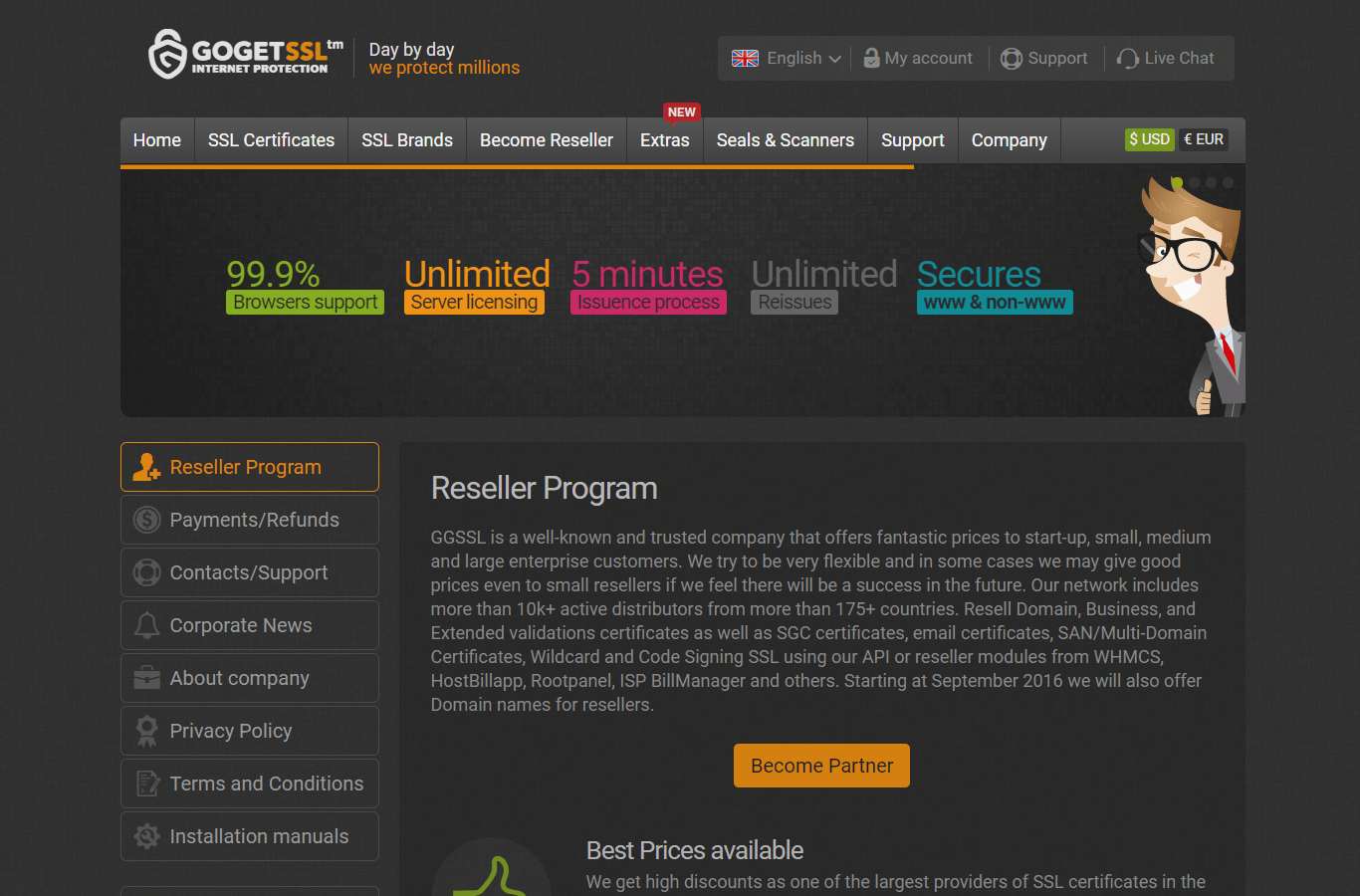 In order to join reselling program, you need to fill out a form for partners. After processing your data GoGetSSl will offer their prices to you. Large deposits are not required usually.
GlobalSign
One of the oldest players on internet security market. The company is founded in Belgium in 1996 and has more than 300 employees working in 16 offices in USA, Europe, and Asia. GlobalSign provides the great support for partners and clients, however, the prices are higher than average.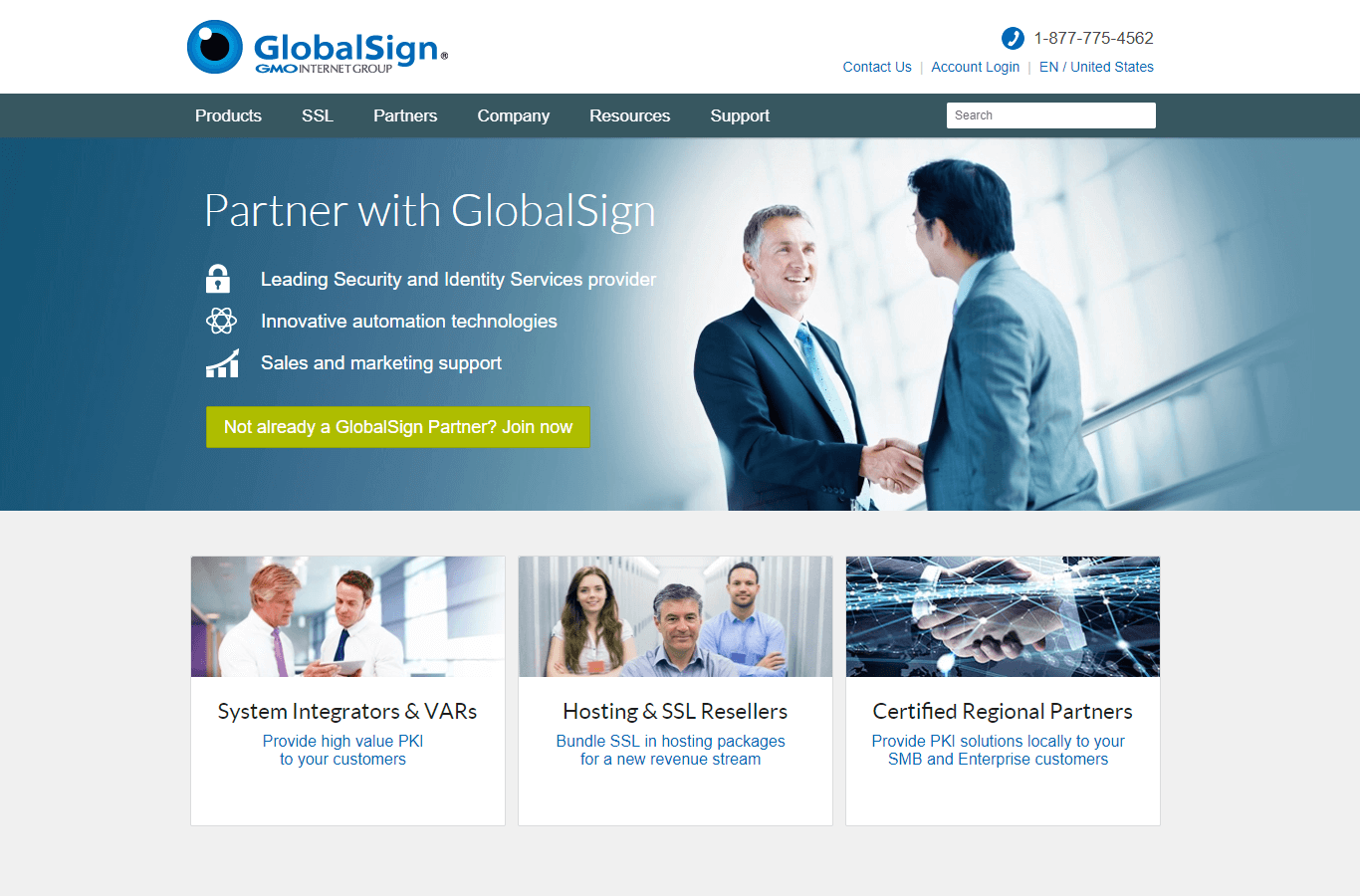 To resellers, GlobalSign offers only own brand certificates. However, these certificates are trusted by the largest technological corporations in the world like Dell, AirBnB and Netflx. The reseller program is quite standard: a deposit, personal manager, reseller tools and marketing kit.
eNom
In a hosting community, eNom is well known for registering domains mostly, however, the company is a large SSL-certificates reseller as well. They have a good choice of certificates from Comodo and Symantec group: RapidSSL, GeoTrust and Symantec. eNom was founded in 1997 and belongs to TuCows group. The company claims they have more than 200 000 resellers around the globe and about 25% of them are active.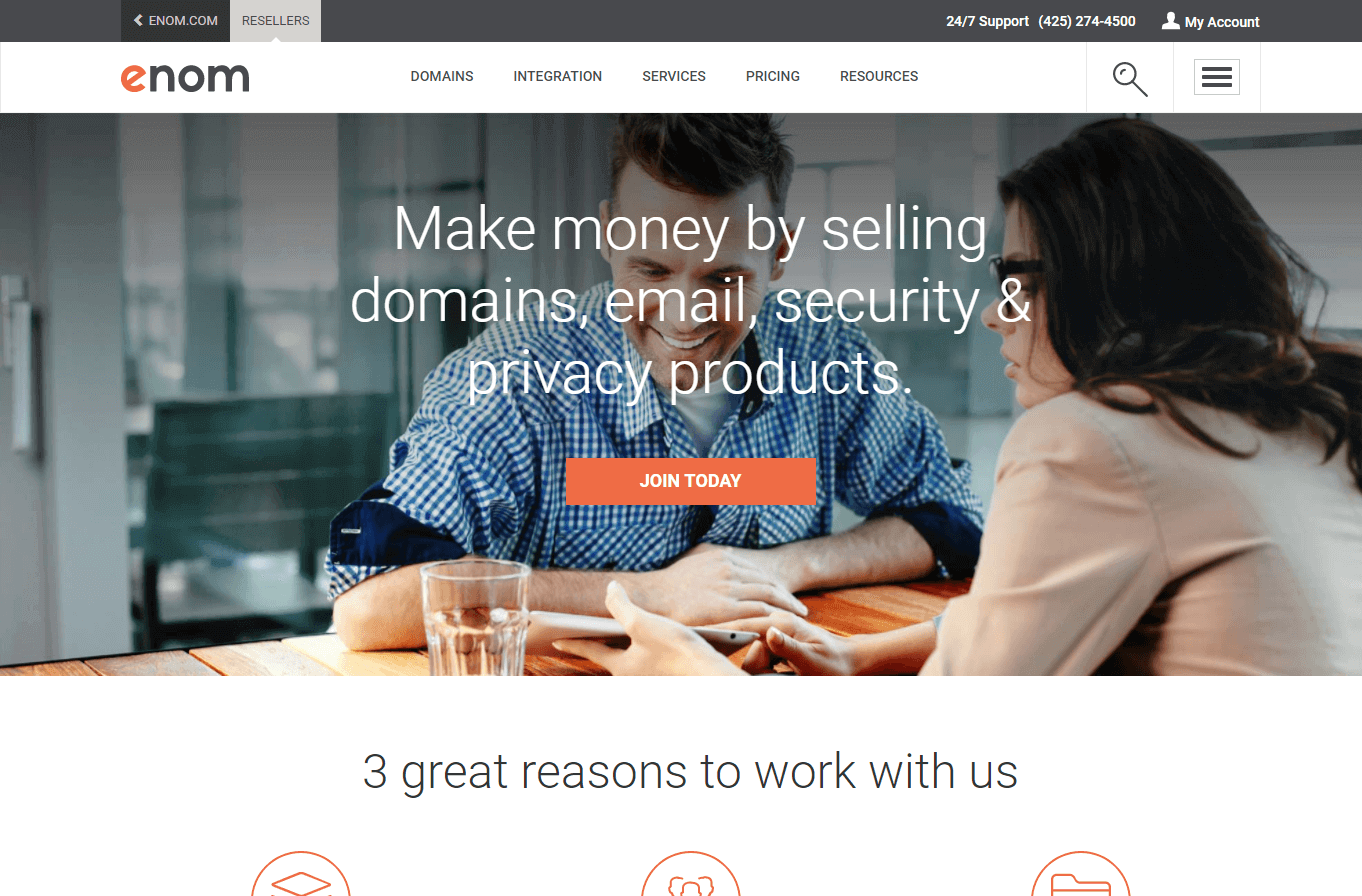 Requirements for joining SSL reselling program are same as for reselling domains. Minimal deposit is $195. Your discounts will depend on the deposit - the more you pay, the higher your partner status and discounts.
BILLmanager 5
Sometimes for beginners, it is very hard to get a good price from a provider, since the turnover is low and the funds are not enough to pay a large deposit. In this case, it is possible to resell the certificates directly from ISPsystem, just choose BILLmanager as a module for reselling SSLs. We have a partnership contract with major providers and can offer you favorable conditions at the start. Please find our offering in the SSL-certificates section of our website.
That's it, good luck in your business!