How to choose a data center and colocation management software? Let's review the leading solutions for hosting providers and data center owners.
The main thing to know is that there are three main types of such software:
The first type helps not only to monitor the statistics but to manage physical hardware.
The second type is made for monitoring only.
The third is created by hardware vendors directly for the equipment they produce.
In addition to management and monitoring, hosting providers also value fast delivery of paid services to customer, user-friendly interface and integration with billing.
First, let's review the panels capable of not only monitoring but also managing physical hardware: install OS and all required software to the server; power on/off, reboot and configure server switch ports.
EasyDCIM
This is one of the popular solutions used to automate server sales. Its peculiarity is that it is installed on a virtual server and helps to reduce management costs. It features a mobile version and drag and drop interface. Easy DCIM helps troubleshoot servers, install operating systems, but does not manage racks or VLANs.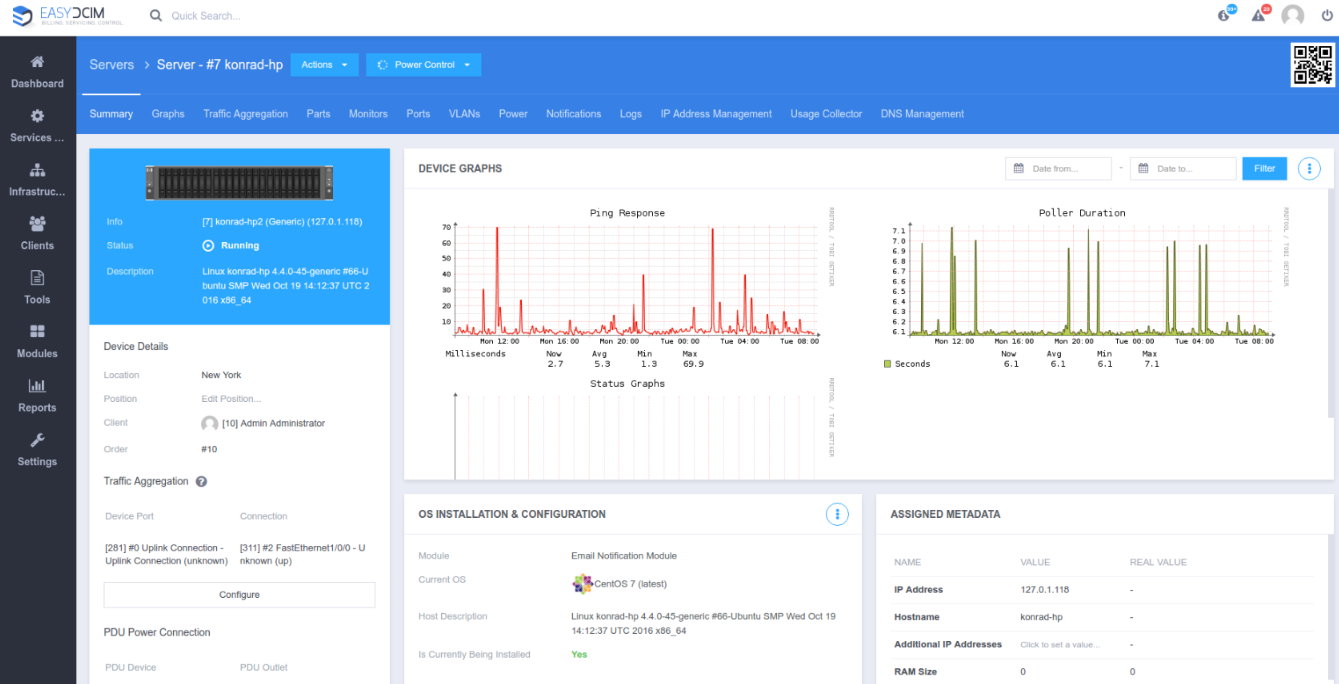 DCImanager
A solution by an active development team featuring a constantly increasing set of functions. It is unique in that it helps to manage servers in multiple locations and network equipment, down to the settings of the switch, router and PDU, all from a single panel. DCImanager performs diagnostics and automatically installs the required software. It displays statistics and delivers notifications in case of problems with equipment. The software automatically detects newly added servers and equipment operating via SNMP. DCImanager keeps track of equipment and takes inventory through the Warehouse function. You can get a full version trial for 30 days.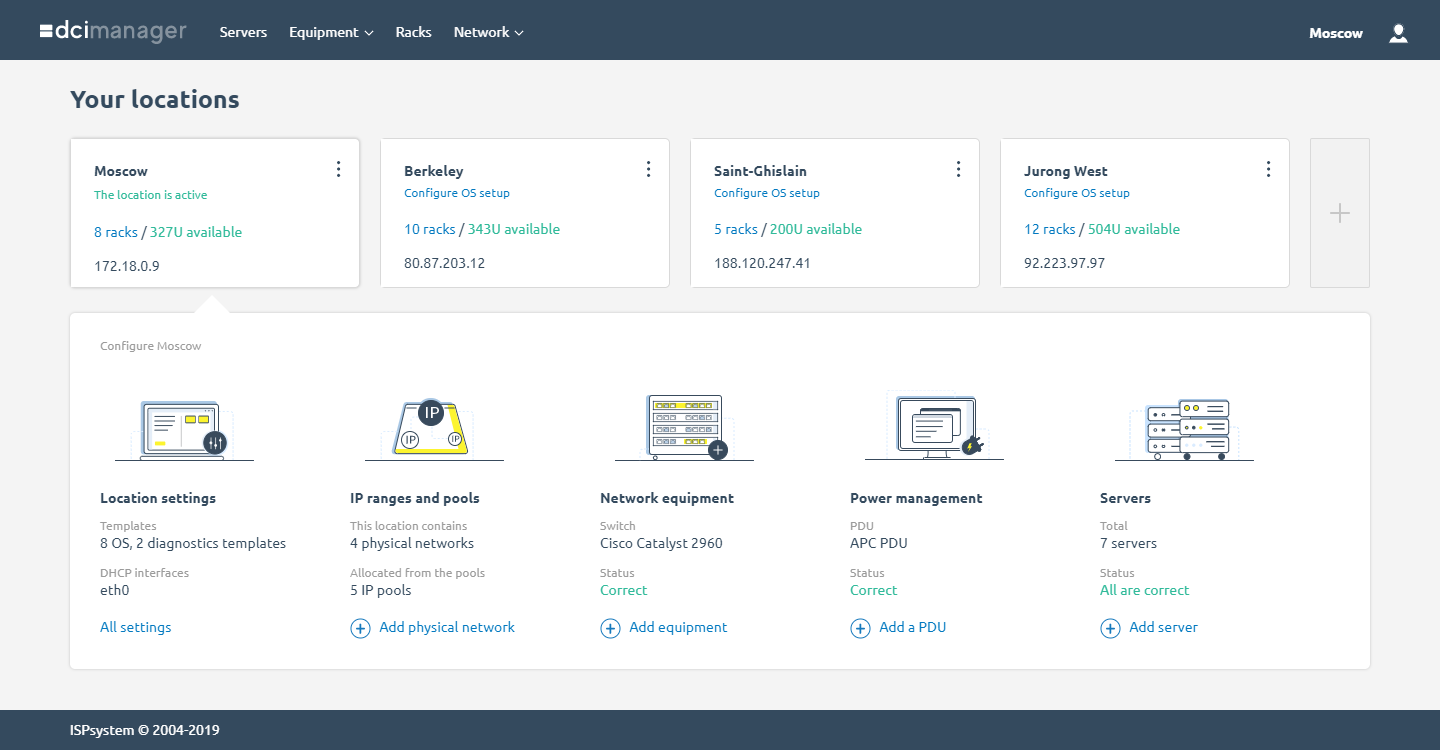 NOC-PS
A simple tool for server provisioning, which enables to deploy OS on dedicated servers. It is an optimal solution for hosting providers, which merely requires to install software without the need of server diagnostics, to monitor the equipment status and be able to manage equipment from the panel. Due to this limited functionality, NOC-PS is an inexpensive solution.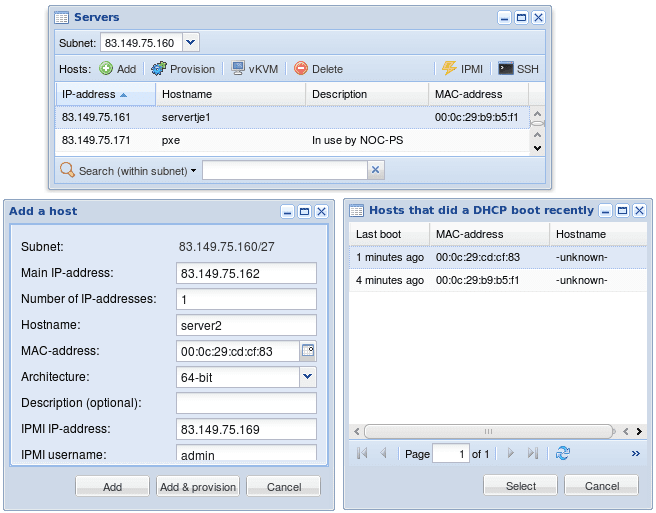 MAAS
A free solution by a well-known Canonical company. The disadvantage here is that technical support service is provided on a commercial basis (and it is quite expensive). The software automatically installs OS, manages racks and generates notifications. Integration with billing systems is not available and needs to be developed independently. LDAP and AD integration to manage user permissions is provided.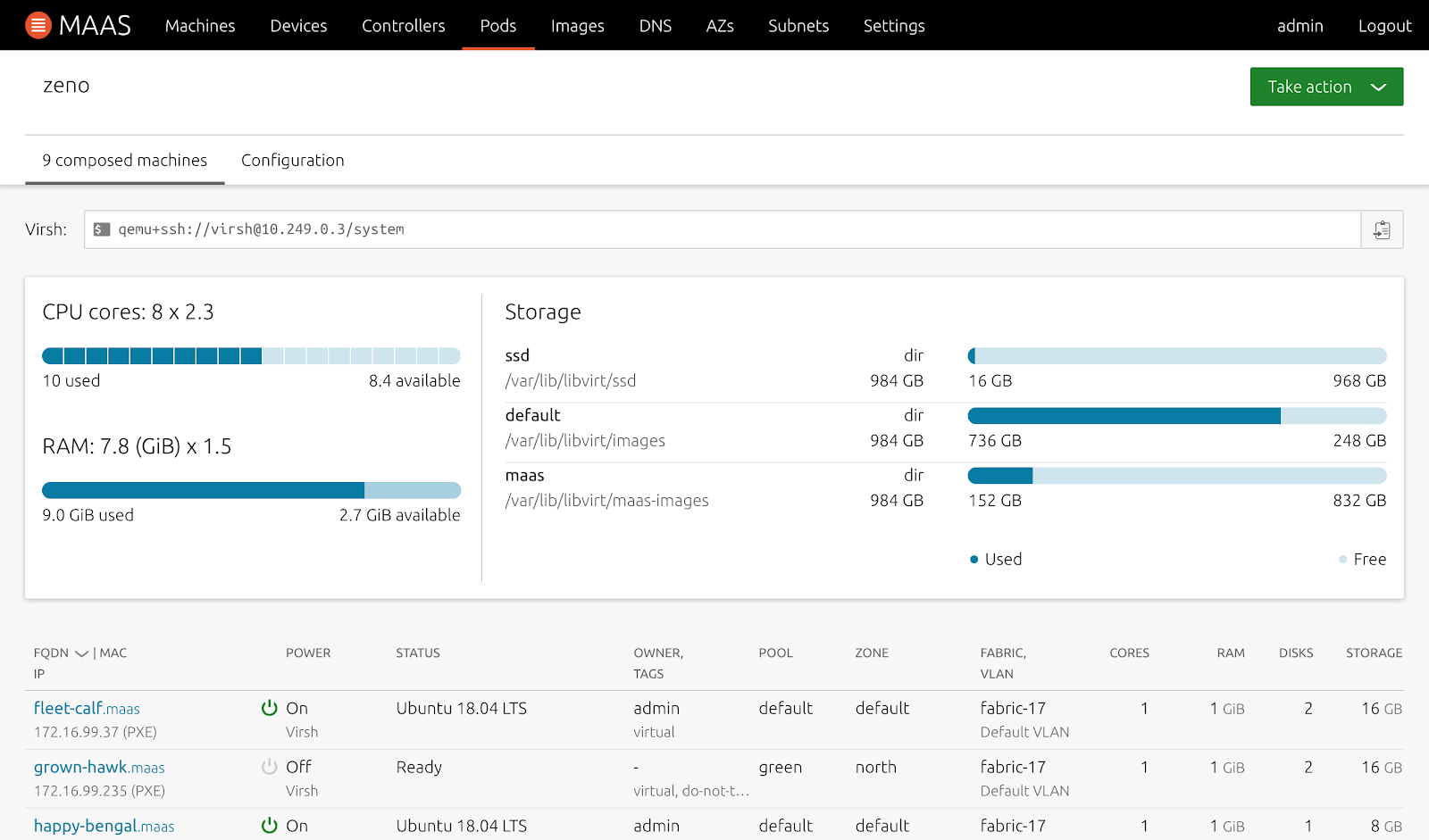 Synergy CP
The software was developed by hosting owners to match their needs. It has a standard set of functions for hosting providers but does not allow to manage racks. When a large number of devices are added, you will have to do it manually. Location of documentation may cause certain inconvenience – a part is placed on the website, and another part - at GitHub.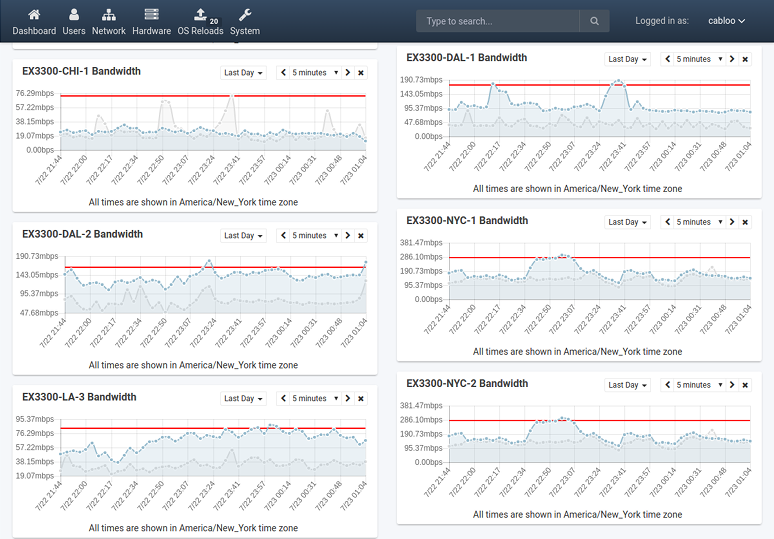 The following three solutions belong to the second group of software and only provide equipment monitoring without provisioning.
Device42
Device 42 is mostly designed for a Data Center monitoring. It has great tools for inventory taking, and builds a hardware dependence map automatically. DC map drawn by Device 42 reflects temperature, spare space and other parameters of a rack graphically, when the corresponding racks are marked with a specific color. However, software installation, server provisioning and billing integration are not supported.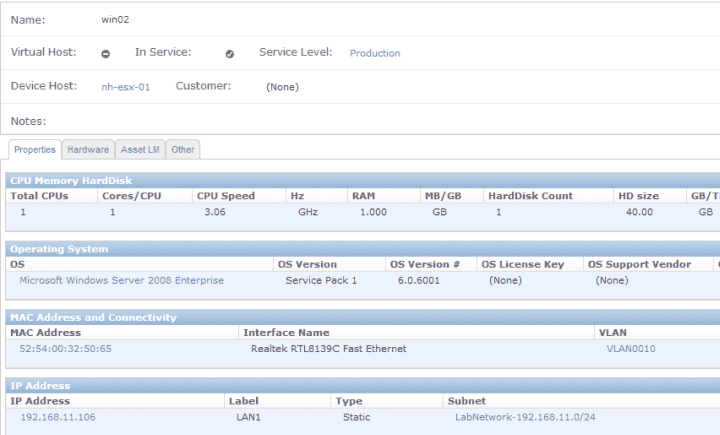 Nlyte
A popular solution for data centers monitoring. The features are similar to Device 42, enabling to optimize power and resources consumption, and it even calculates ROI. It is mainly designed for improvement of operational efficiency rather than equipment operation management. Nlyte generates practical reports.
Sunbird
An excellent solution for monitoring. It builds a good graphic map of the data center and enables to take inventory in a convenient way. Provisioning and control from the panel are not available, though. This solution is the most expensive among all DCIM.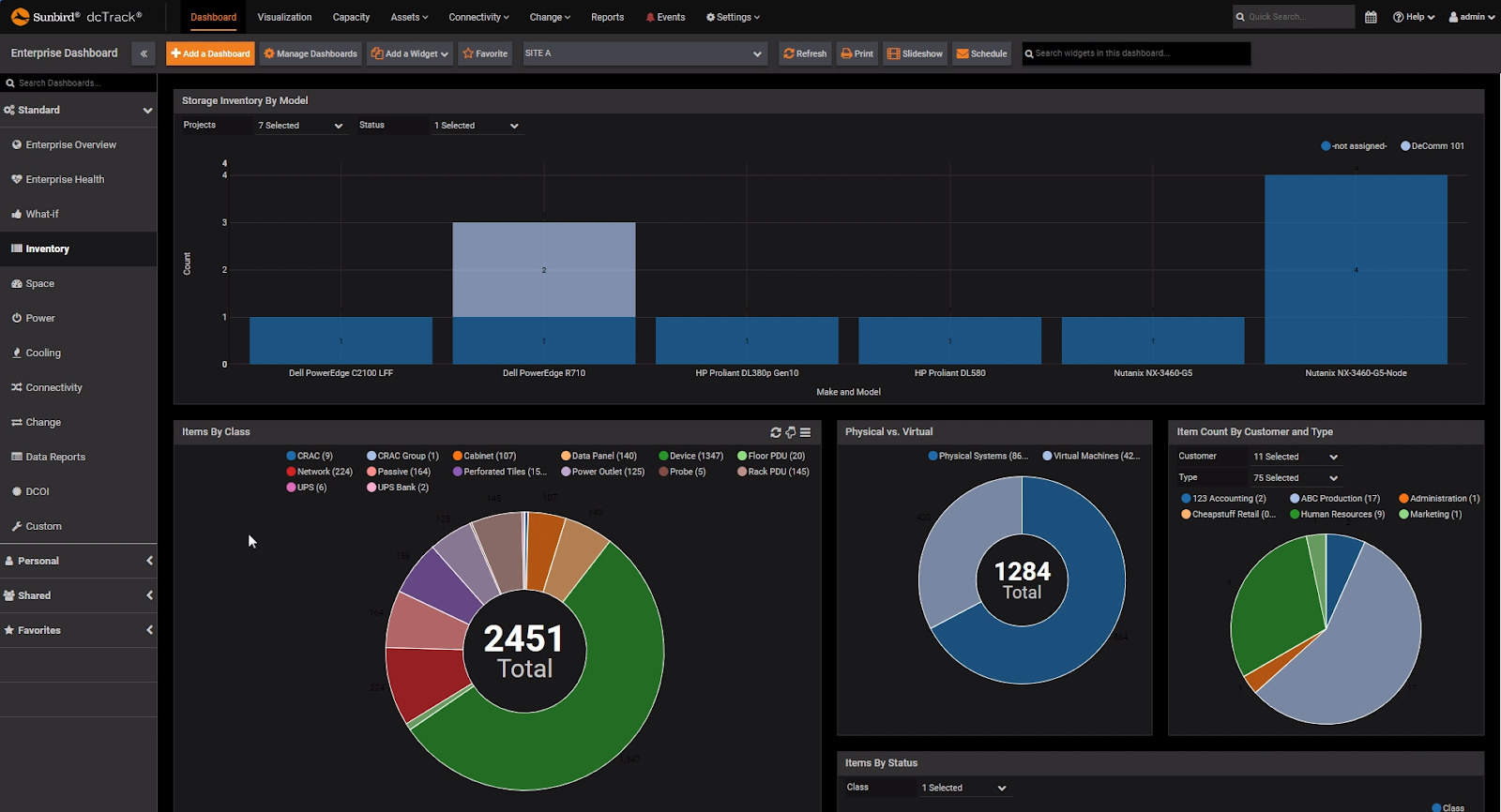 Schneider Electric
An entire set of software, which allows you to pick spot solutions for each of your needs. Each solution is supplied separately. The software manages the server down to BIOS, but not the network equipment.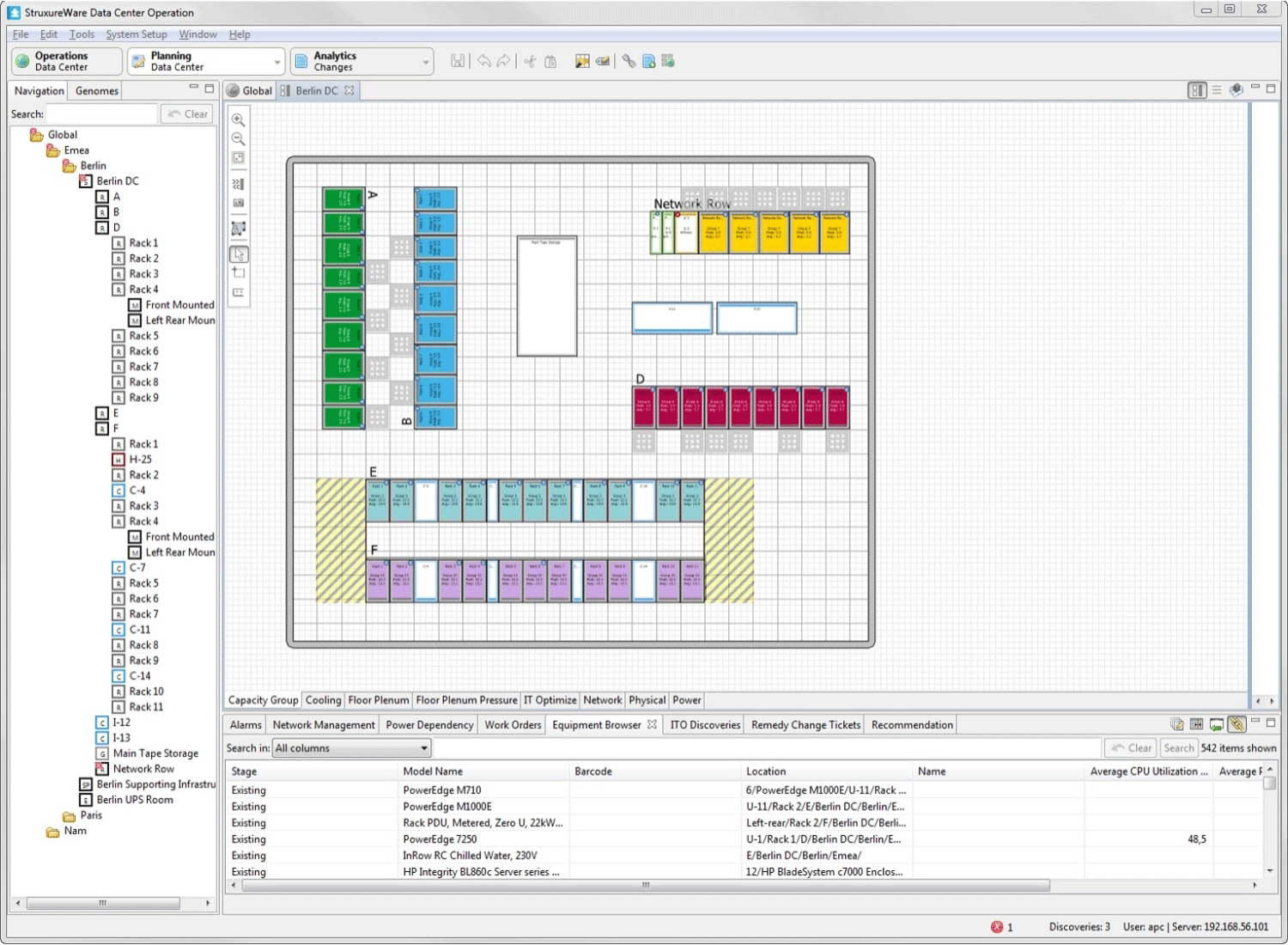 The third type of software is developed by equipment manufacturers themselves. Therefore, if a provider has the infrastructure based on equipment by a number of vendors, several solutions will need to be purchased to manage it. One of the most popular solutions is offered by Lenovo.
xClarity Lenovo
This solution will be convenient if you are using Lenovo equipment only. It enables to monitor and update equipment, even update driver firmware, but, on the other hand, does not provide integration with billing systems.