VMmanager — Virtualization management software
Last release: 5.93.0 (21.02.2017) - ChangeLog
Get started with VMmanager!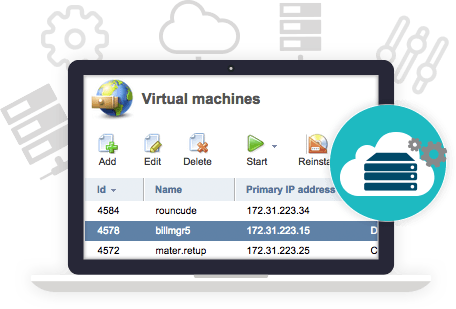 Create virtual machines!
Virtualization management software, which presents a perfect tool for creating virtual machines, providing VPS hosting services and building cloud infrastructure. Take advantage of the cutting-edge features to create VPS on KVM and OpenVZ virtualizations. Make the best use of cloud technologies!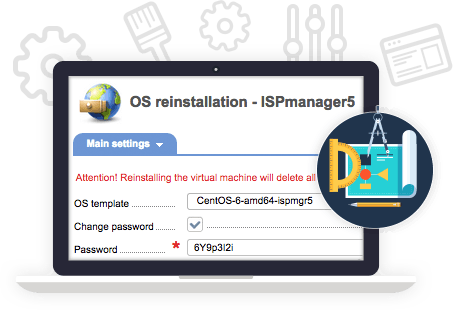 Give your users more freedom!
VMmanager, a VM management software, empowers your customers to be true owners of their VPS: from deploying a server and rebooting the system, to making and restoring backups. Real-time server load stats and VNC connection will really take a load of queuing Support inquiries.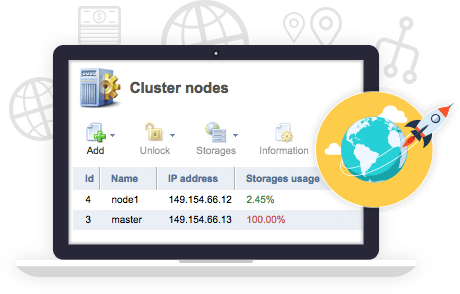 Amazing abilities to scale up!
Manage and monitor all of your servers from a single control panel. Easily scale up and administer your cluster with VMmanager: add new nodes in seconds, update the hardware of the platform and distribute load, with this cloud management software.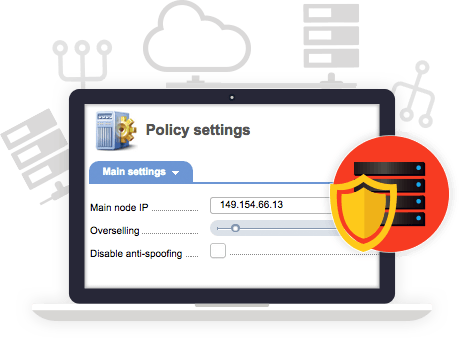 Build a failover cluster!
This virtualization management software provides tools enabling your virtual machines to load up successfully on other nodes, in case the main server is unavailable. As cloud management software, VMmanager helps keep everything running smoothly and gives the best VPS performance possible in any situation!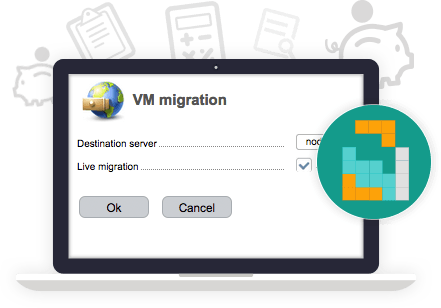 Cut down on equipment costs!
Migrate virtual machines between cluster nodes to optimize load on each server. This functionality allows you to maximize effective allocation of VPS between your servers, thus negating the need to invest into unneeded infrastructure.
ISPsystem is gaining global traction with their Linux-based VM management panel VMmanager. The customer-focused platform is a model of flexibility, offering bargain-priced 1-month or 1-year plans in addition to lifetime licenses and a free version that won't expire.