Server virtualization.
KVM management software
Complete toolkit for virtual machines management, and VPS provisioning. Based on KVM and OpenVZ virtualization systems.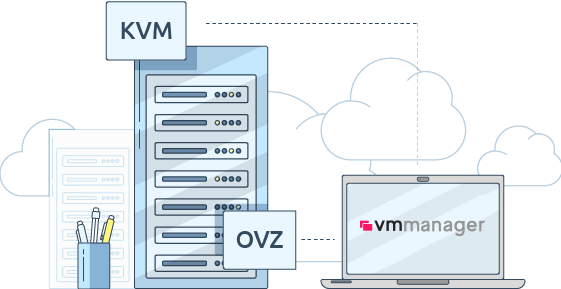 Meet VMmanager 6

NEW
Now you can test a new version of VMmanager 6 Demo. The main changes:
new web-interface;
new user levels;
improved virtual machines management.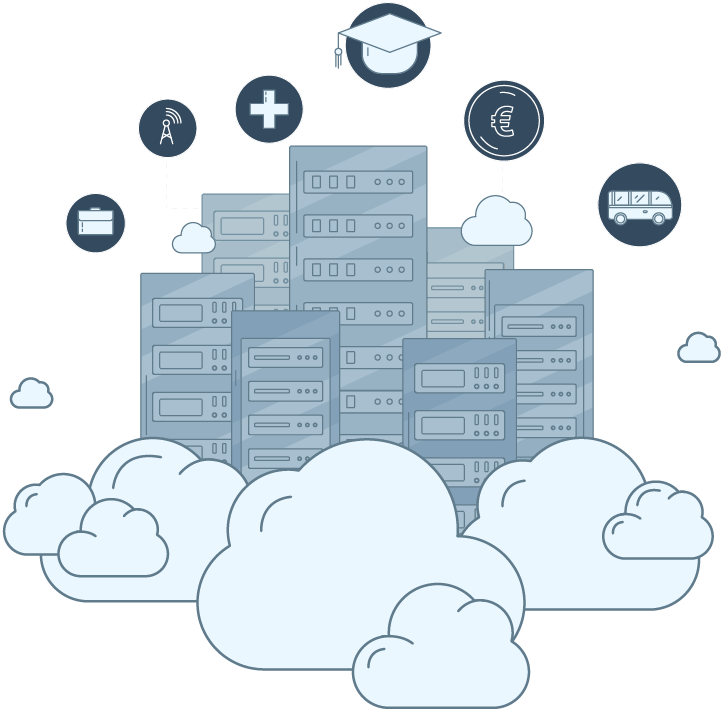 VMmanager key features
Virtual machines management
Create and delete. Divide a dedicated server into several isolated virtual machines using OpenVZ or KVM virtualizations. Learn more.
OS deployment. Deploy operating systems in automatic or manual modes. Use OS templates, recipes or boot a VM from ISO. Learn more.
Monitoring. Monitor resource consumption by using statistics, reports & charts. Learn more.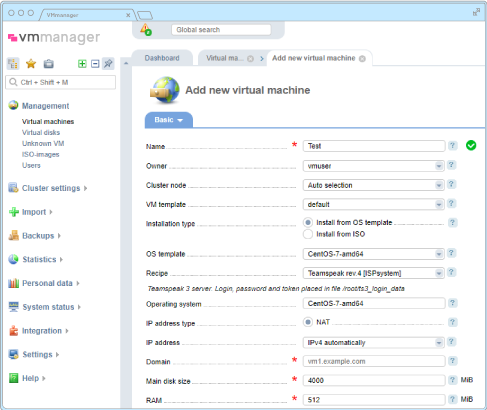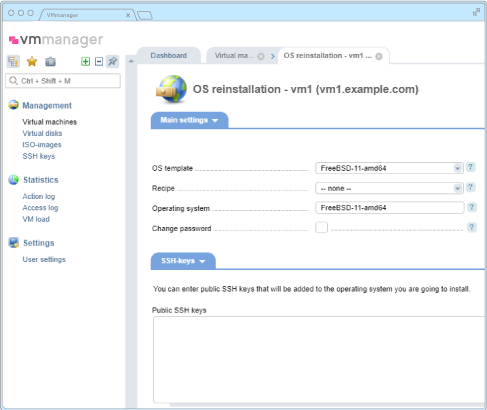 VPS service provisioning
Sales automatization. Automatically provide VPS services to your clients by integrating VMmanager with popular billing software such as BILLmanager.
Client access to VPS management. Allow customers to manage their virtual servers from an intuitive interface. Empower them to deploy a server, re-install OS, reboot virtual machine, make and restore backups, etc.
Clients support. Connect to client's virtual machine using the built-in VNC HTML 5 client. It would save a lot of time of your support team.
Servers administration
Storages. Increase performance of VM by setting up local or network storages such as iSCSI, RBD, GlusterFS, Network LVM. Learn more.
HTML5 VNC client. Use the built-in HTML5 noVNC client for virtual network computing and connecting to the OS desktop of a server remotely. Learn more.
IPv6 support. Set up primary and alias IPv6 addresses to access VMs & the panel. VMmanager works with network protocols of IPv4 and IPv6. Learn more.
Live migration. Move running VM between cluster nodes without downtime. Learn more..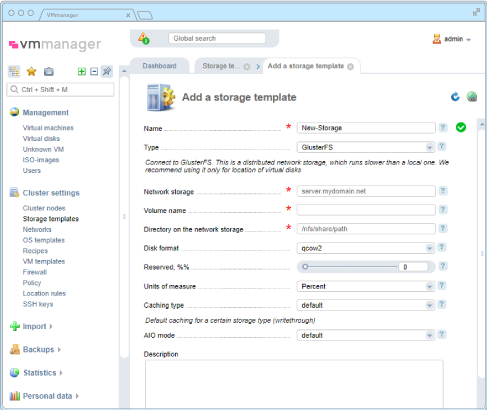 HTML5 VNC
IPv6
Network LVM
Corosync
GlusterFS
iSCSI
Ceph
VMmanager advantages
Stability and security
VMmanager gets new security updates and feature improvements every week. The team of developers from ISPsystem is constantly working on improving the user experience, maximizing stability of the control panel operation, and security of the overall system.
Statystics and monitoring
You can monitor performance of virtual machines over a certain period by specific parameters. Load statistics is collected every 5 minutes.
Cost-effectiveness
As VMmanager helps to reduce the number of hardware equipment, you'll be able to minimize the costs of its maintenance and reduce the number of tech specialists working with the system.
Integrations with billing platforms
VMmanager is integrated with popular billing platforms BILLmanager and WHMCS. They allow to automize provisioning of VPS services to your clients.