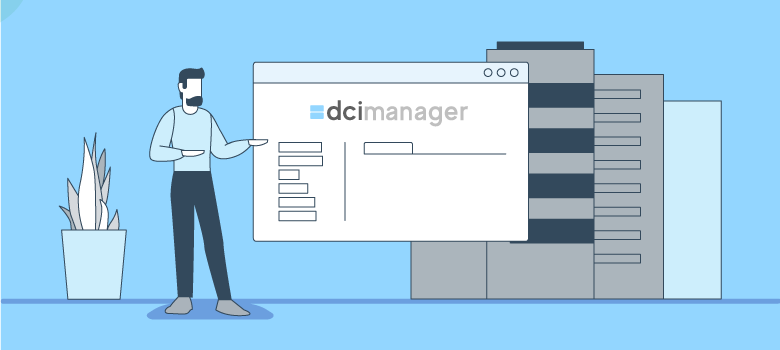 On January 28, we have completed testing and launched the stable version of DCImanager 6. The panel supports multiple data centers, gathering of traffic statistics, network equipment management and other features. Get your free 30-days trial version of DCImanager 6 and starting using it in your projects today!
Key features
Beta version of DCImanager 6 was launched on October 15, 2019. Since then, it got thoroughly tested by hosting providers and infrastructure owners. We have added a few improvements and prepared the panel for commercial projects. DCImanager 6 is now fully functional and ready to use. See the list of key features below.
Automation for hosting providers. Use DCImanager 6 for automated sales of dedicated servers. Thanks to integration with BILLmanager, HostBill and WHMCS, the panel will automate server setup and delivery to end-user. Each customer gets limited access to the panel, being able to control the server through a user-friendly interface.
Managing equipment in multiple data centers. Add servers from geographically unrelated locations to DCImanager and you will no longer have to switch between different panels. You can arrange equipment logically and load unique OS, diagnostics and recovery templates for each location.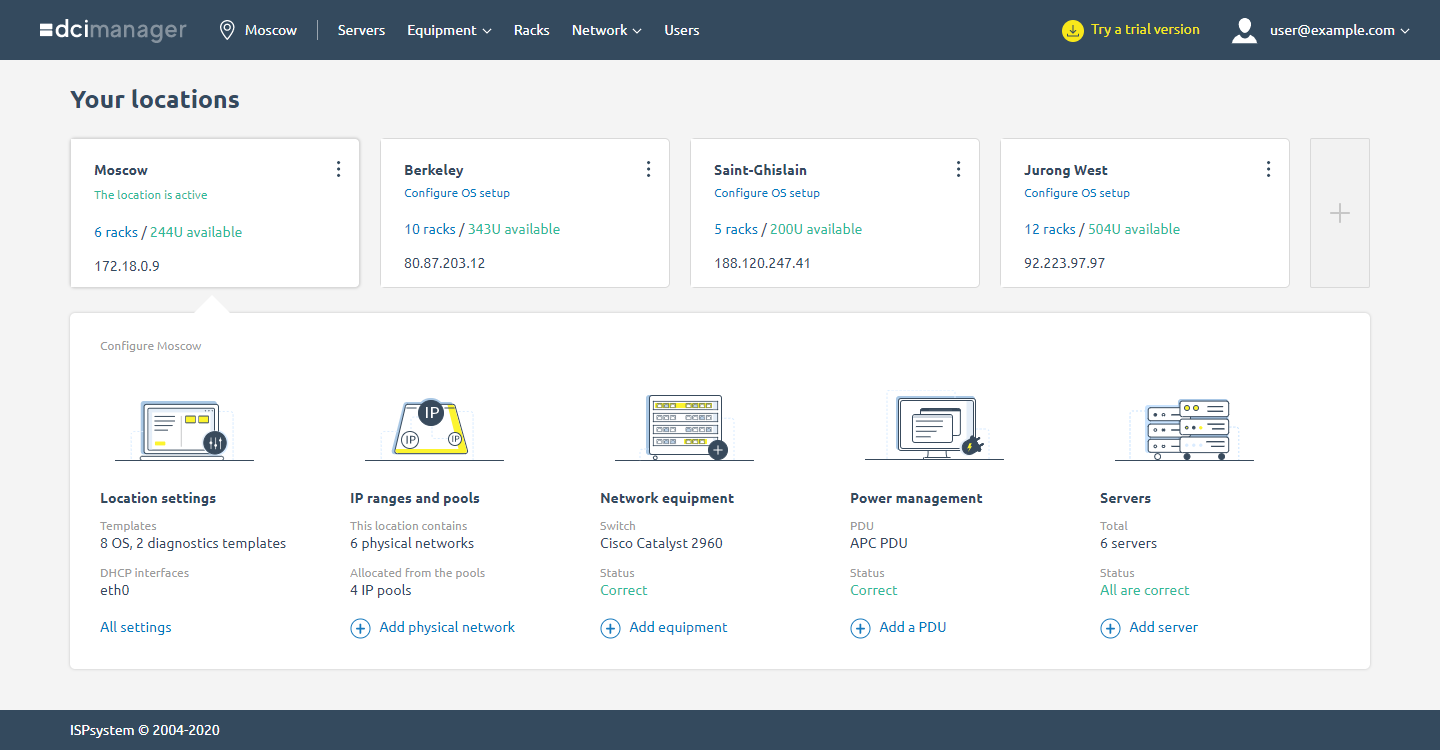 Locations in DCImanager 6 interface
Server management. DCImanager automates your daily activities with servers: installing OS, diagnostics, recovery, IPMI management in public and private networks, configuring server ports connections to switches and PDU, etc.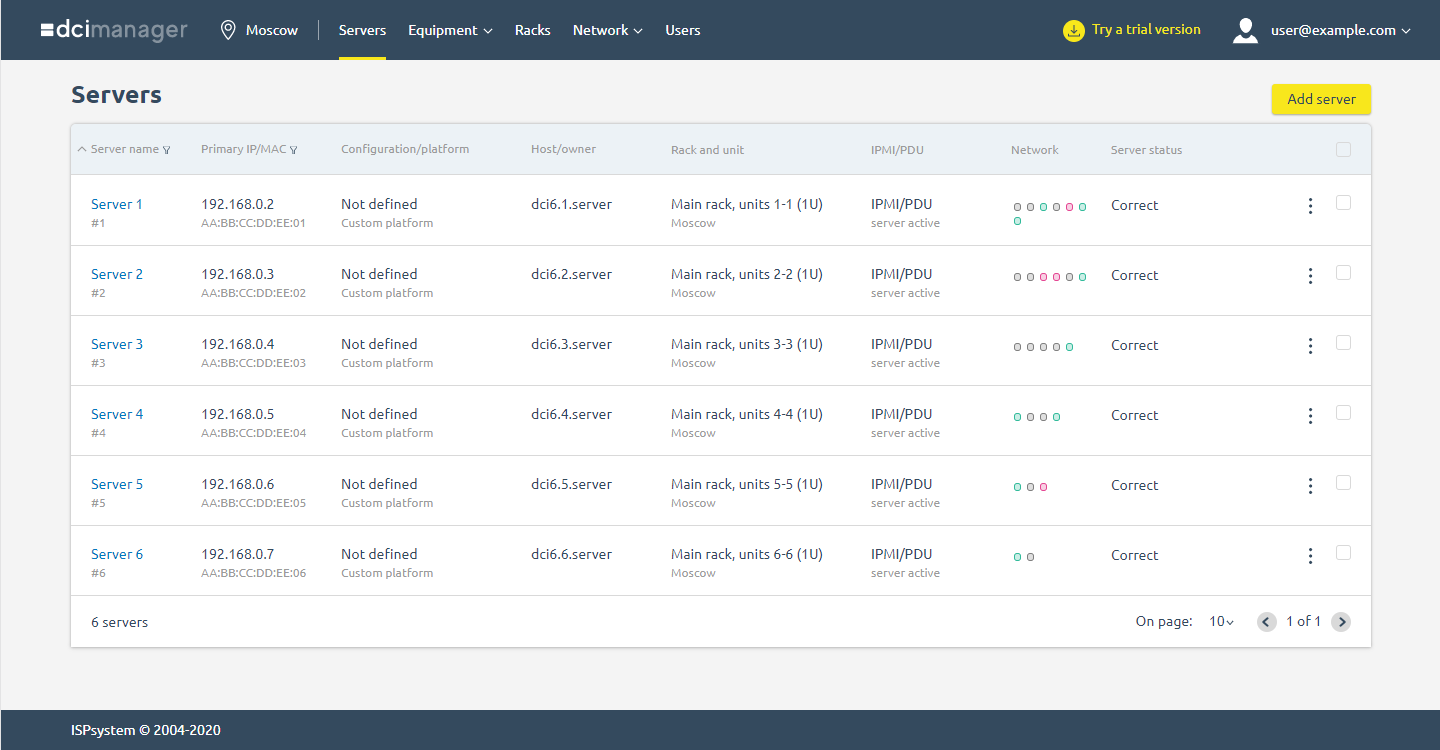 Servers list in DCImanager 6
Gathering statistics. Keep track of the network load directly from the panel. Every five minutes DCImanager gets traffic statistics, which is aggregated in Graphite and then visualized in Grafana, producing clearly arranged and up-to-date diagrams of network load and traffic volume. Server and power supply statistics feature is coming up soon.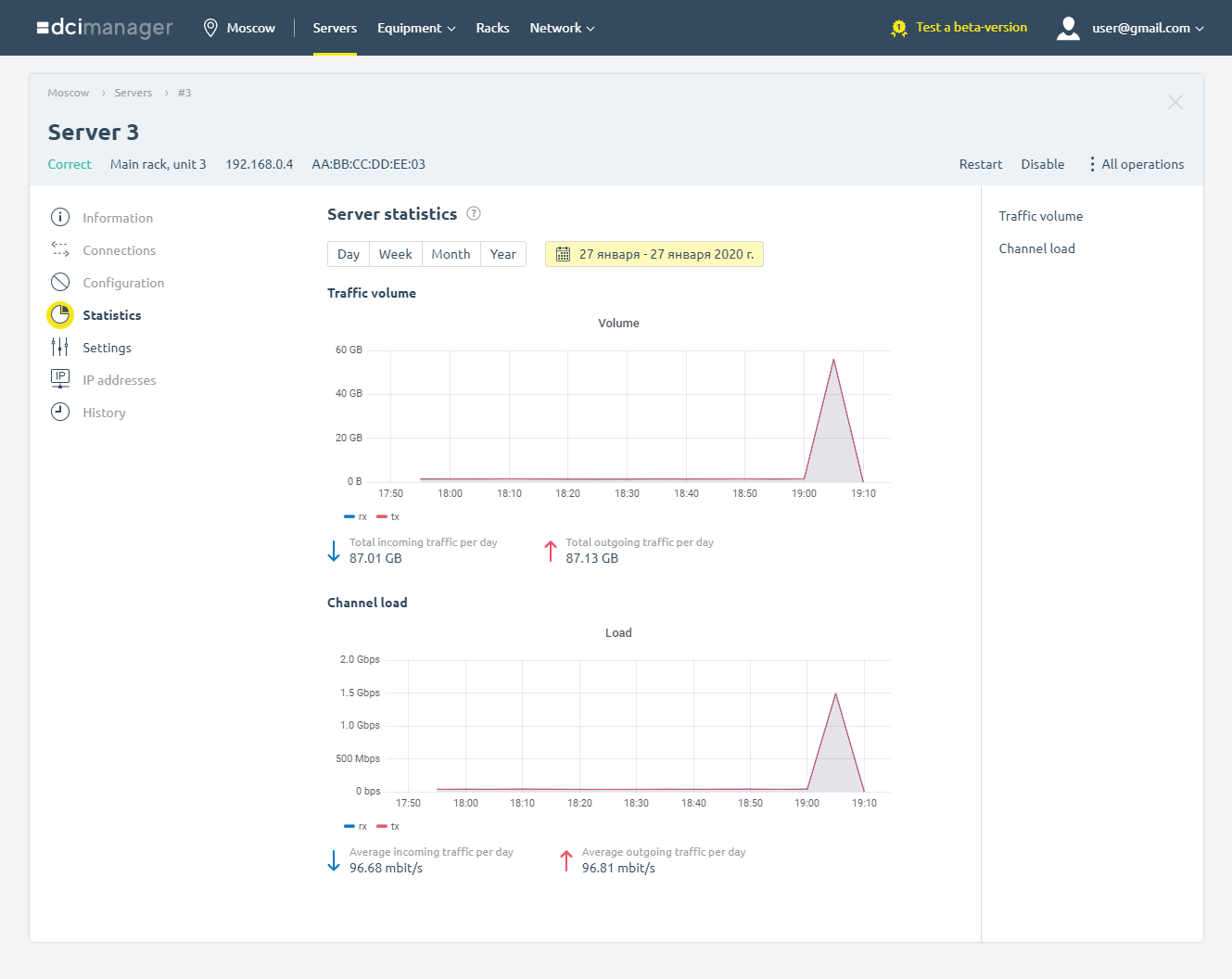 Traffic statistics in DCImanager 6
Managing network equipment. Avoid errors and speed up your network equipment related activities. Switch control functionality is now available directly from the panel: tracking the number of connections, status monitoring, and ports configuration. DCImanager 6 uses processing modules compatible with the majority of switch models. Ability to add custom processing modules is coming up soon.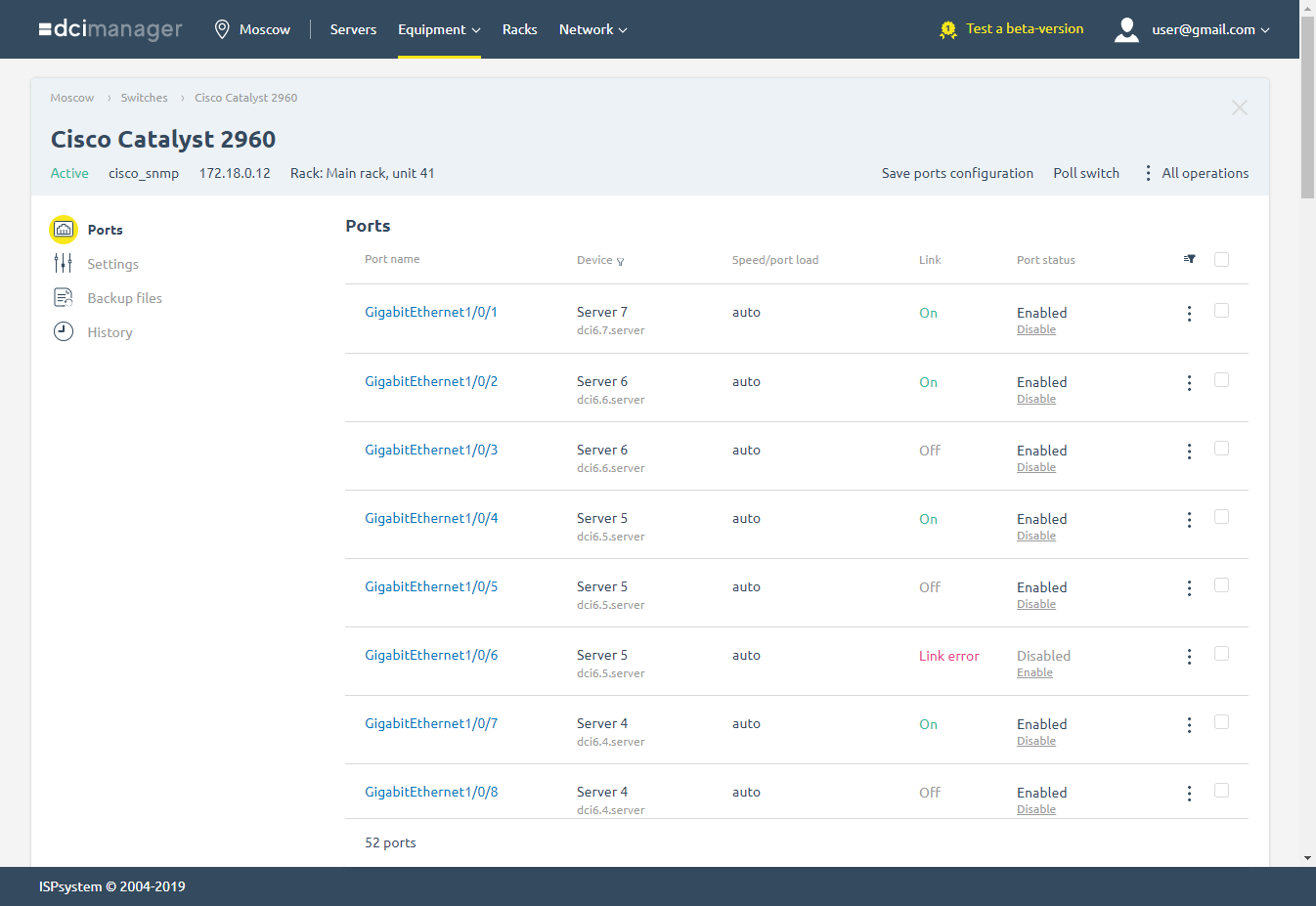 List of switch ports
Full list of current features
Integration with billing systems: BILLmanager, Hostbill, WHMCS, or custom billing service via API.
Locations management: create, delete or edit locations.
Server management: add a server, allocate IP address (manually or automatically), install OS from a template, diagnostics, recovery, remote management via IPMI in private and public networks.
Switch management: operation mode and speed control, port polling, server connections tracking.
Power supply management: server power on/off via PDU or IPMI, PDU ports tracking, status monitoring and management.
Traffic statistics: volume, network load.
Physical networks management: create and delete physical networks, add IP addresses and IP blocks into pools.
Equipment management: add racks, add equipment to racks.
User management: "Admin" and "User" roles, user interface, appointing server owner.
Coming up soon after panel release: VLAN management, IPMI console, ability to add custom switch processing modules, and server statistics (CPU, RAM, HDD status info). In the following several months, we will add power supply statistics, recipes, OS templates, notifications and event log.
Your feedback is always welcome. Share with us particular features of your infrastructure, any issues you face, solutions you have found, and tools you use. Contact us at: feedback@ispsystem.com . Help us improve our product further to match your needs even better!
Reviews by first users of DCImanager 6
Our thanks go out to all those who helped us test the new panel. Here are a few reviews.
| | |
| --- | --- |
| | I like the interface design and simplicity. DCImanager is intuitive and I like that it makes the barebone provisioning easy and fast, as well as keeps the inventory simple. Surely, software to keep in mind for data center management. Bruno Carvalho, CEO at Xervers |
| | |
| --- | --- |
| | An amazing solution to manage infrastructure of any size. The new version of DCImanager has become even more convenient, also for end users. We observe a strong trend where users start performing simple tasks independently. Ivan Anfimov, Engineer at Rustelecom |
| | |
| --- | --- |
| | The most important feature of the new DCImanager is its modern interface. The system is now even more clearly structured and easy to use, especially for the end user. Meanwhile, all our essential functions remained in place, no adjustments in data center architecture are required to match the new requirements, and migration to the new system will not be a concern. Mark Tepterev, CEO at SmartApe |
Start using DCImanager 6 today
Give DCImanager 6 a try with our 30-days free trial version. To get your free trial version fill out a request at our website and follow the steps in the email we will send you.
DCImanager 6 is available under a monthly or yearly subscription. Request the price with this form.
Special upgrade terms are available to existing DCImanager 5 users. Contact our Business Development managers for details — bizdev@ispsystem.com.