Billing platform for web hosting
and IaaS providers
Automates provisioning of hosting services, domains, SSL, and IaaS solutions
A multi-functional platform for companies of different size.
Provisioning of domain names, hosting, and SSL certificates
BILLmanager allows you to sell services and work with your clients automatically. You can try BILLmanager for free, install the 30-day fully-functional trial version.
Corporate services: clouds and virtual data-centers
A professional solution for large companies. The advanced version provides marketing tools, IaaS integrations for cloud services and virtual data-centers. You can manage several projects from the single web-interface.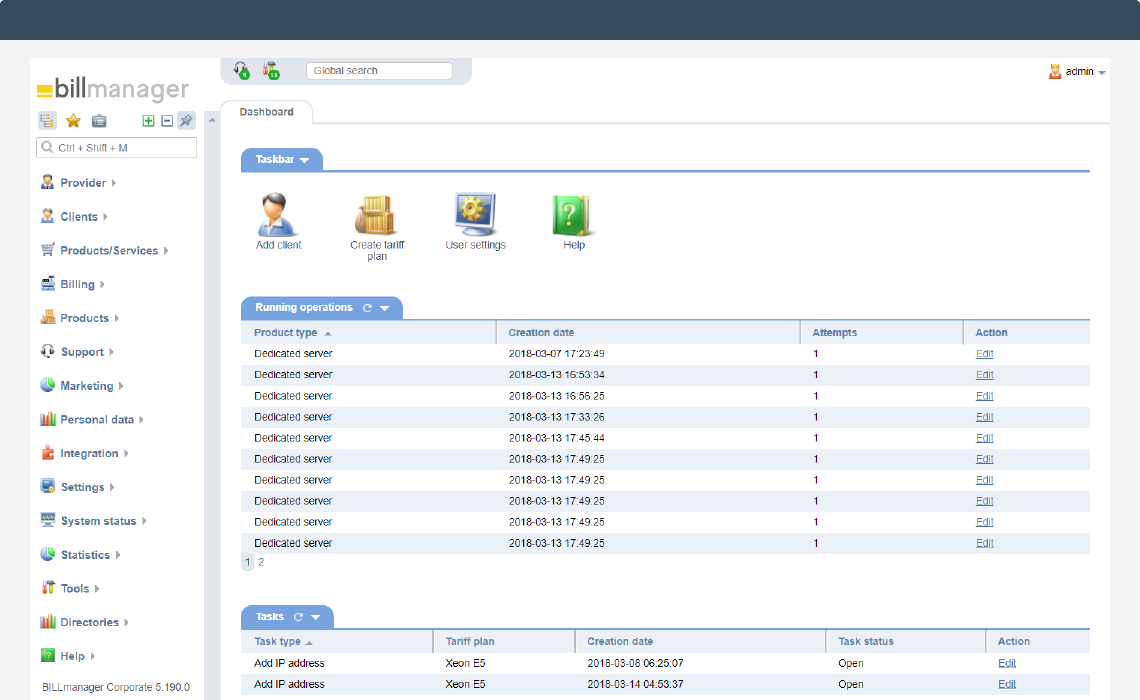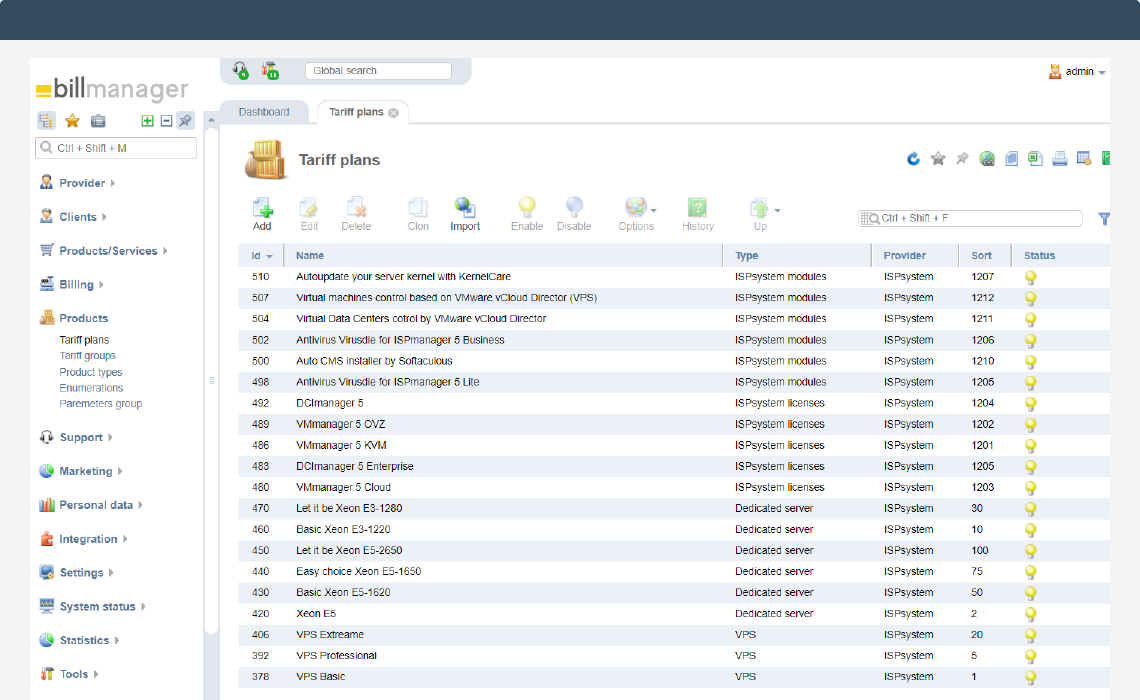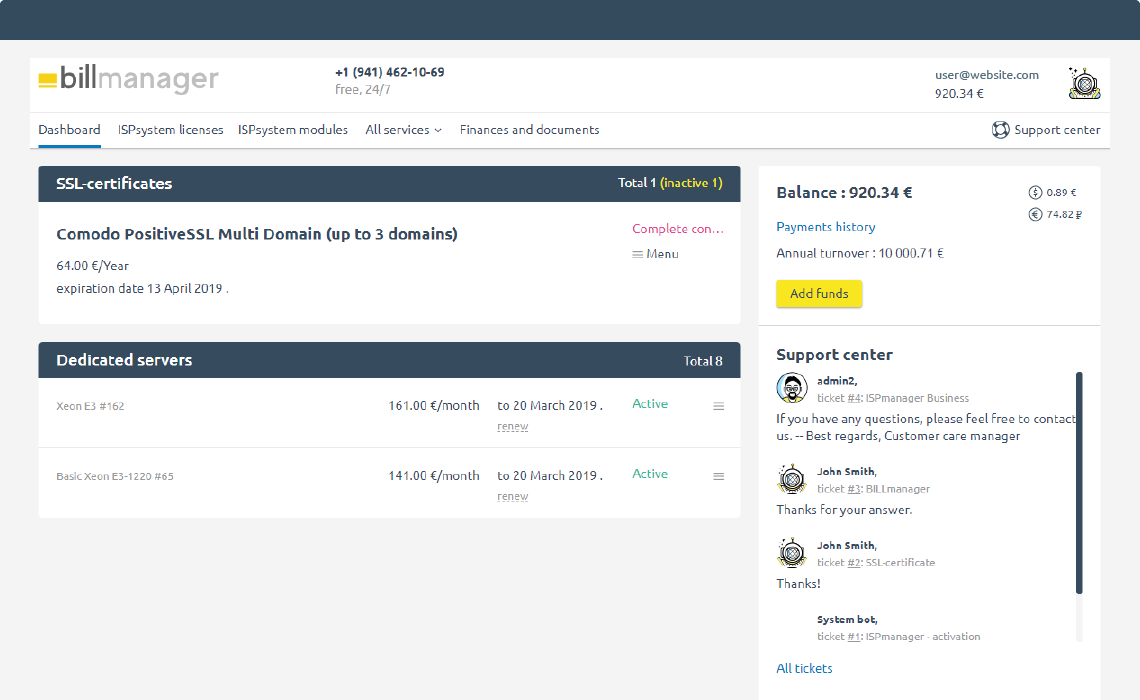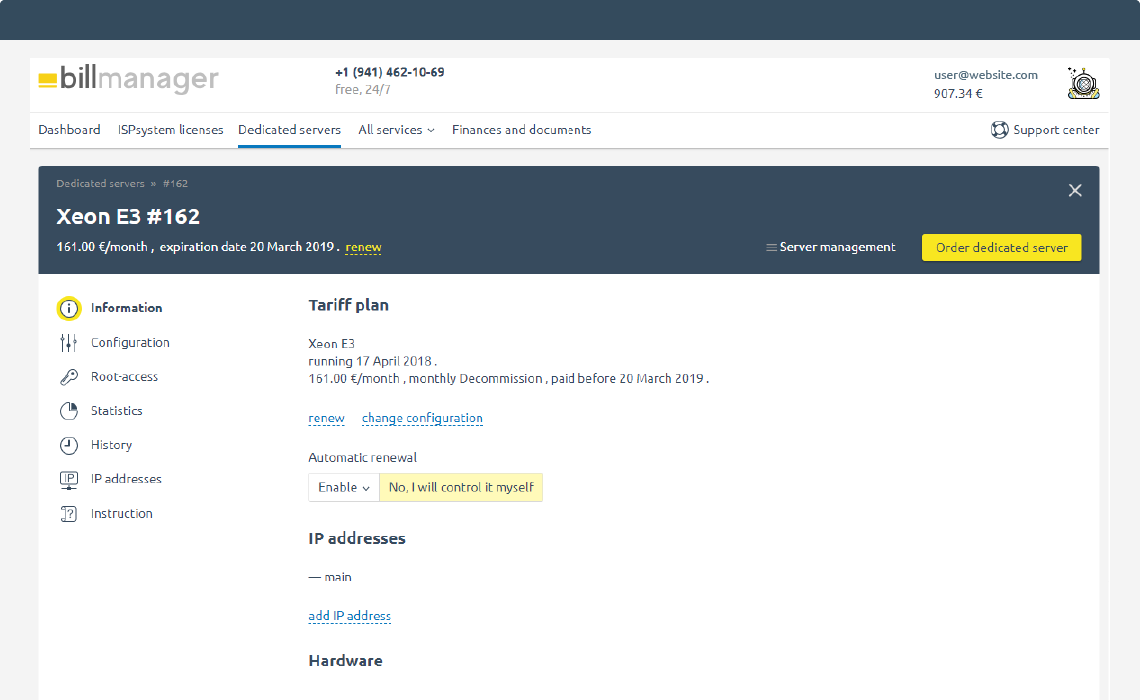 Dozens of supported integrations
A software product for hosting and cloud services, domain registrars, and SSL providers
Client area & provider portal
On one side BILLmanager is a customizable and easy-to-use client portal with a lot of branding
options, on the other it is a workspace for provider employees.
Provider portal
BILLmanager has basic features of CRM, marketing tools, and analytics. Create customer segments, assign importance statuses, set personal discounts, send mail and generate reports. Learn more.
Client area
Clients order new (or manage existing) products & services, contact support and change personal settings. Interface built for providers to sell more Learn more.
BILLmanager advantages
Customizable
Set languages, currencies, taxes rules for every brand within one BILLmanager. Use branding options to make the panel look the way you want it. Add new features by sending a request to us or develop something by yourself using API.
Security & stability
BILLmanager offers a two-factor authentication. It automatically blocks brute force logins and can easily prevent fraud payments. The platform itself is super secured, written in C++, and has new release updates every week.
Cost effectiveness
Use BILLmanager 30-day trial for free without any feature limitations. Try its free mobile version and use free community support on ISPsystem forum as well as free access to documentation. All of this comes with premium functionality.
Reselling
Give your resellers, distributors, and partners the ability to provide your services through their own fully white label BILLmanager.

Hundreds of companies use BILLmanager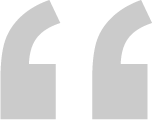 BILLmanager could become a real discovery for web hosting providers. It is an exceptional SMB to enterprise-grade billing platform of ISPsystem — the team behind many exceptional hosting software control panels.