Control panel for server and data center equipment management
For providers and IT infrastructure owners
DCImanager automates provisioning of dedicated servers, makes it easier to manage and control data center equipment.
Server providers
By integrating DCImanager with a billing software, providers can automate provisioning of servers to their customers. The control panel activates a server after the payment is received and deploys an operating system in the shortest time possible.
Read more
IT infrastructure owners
The control panel can manage the infrastructure of any size. DCImanager monitors equipment statuses and informs you when issues occur.
Read more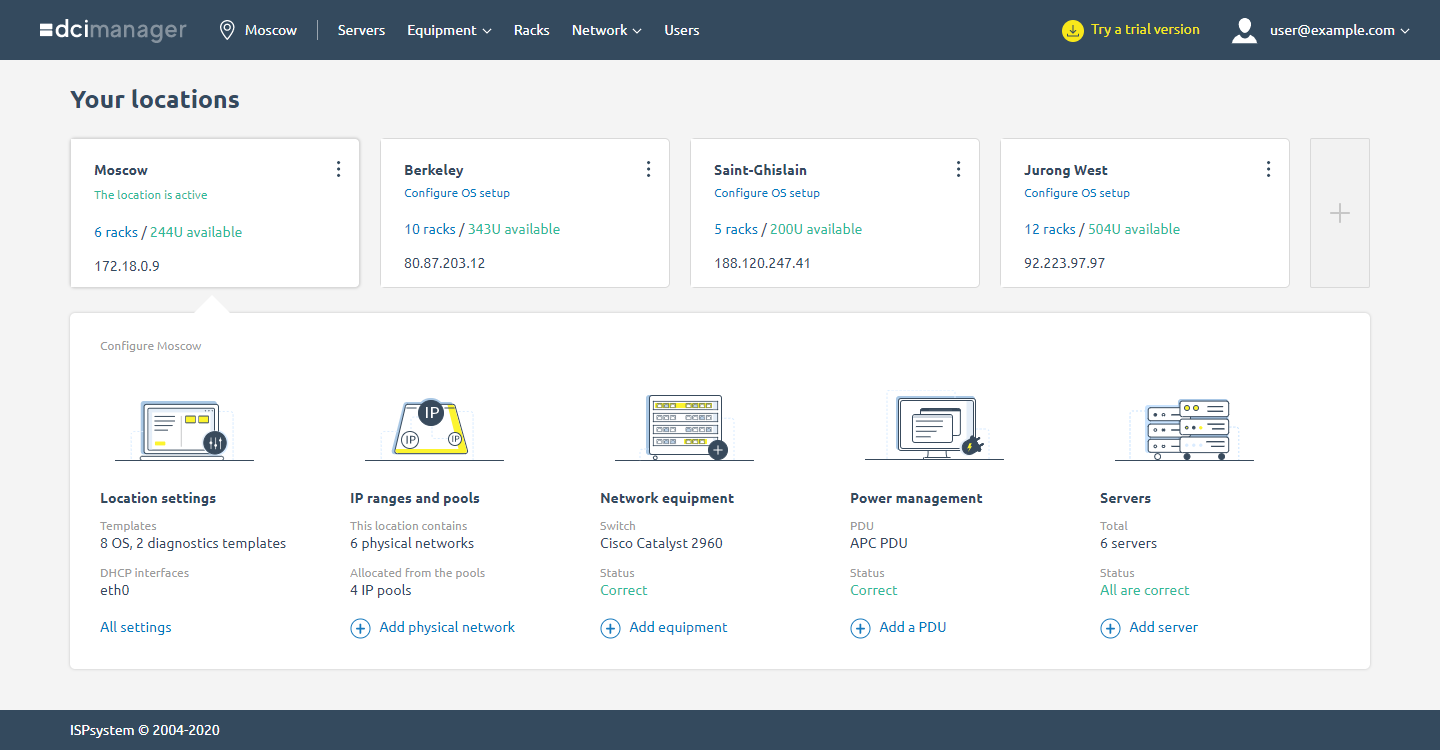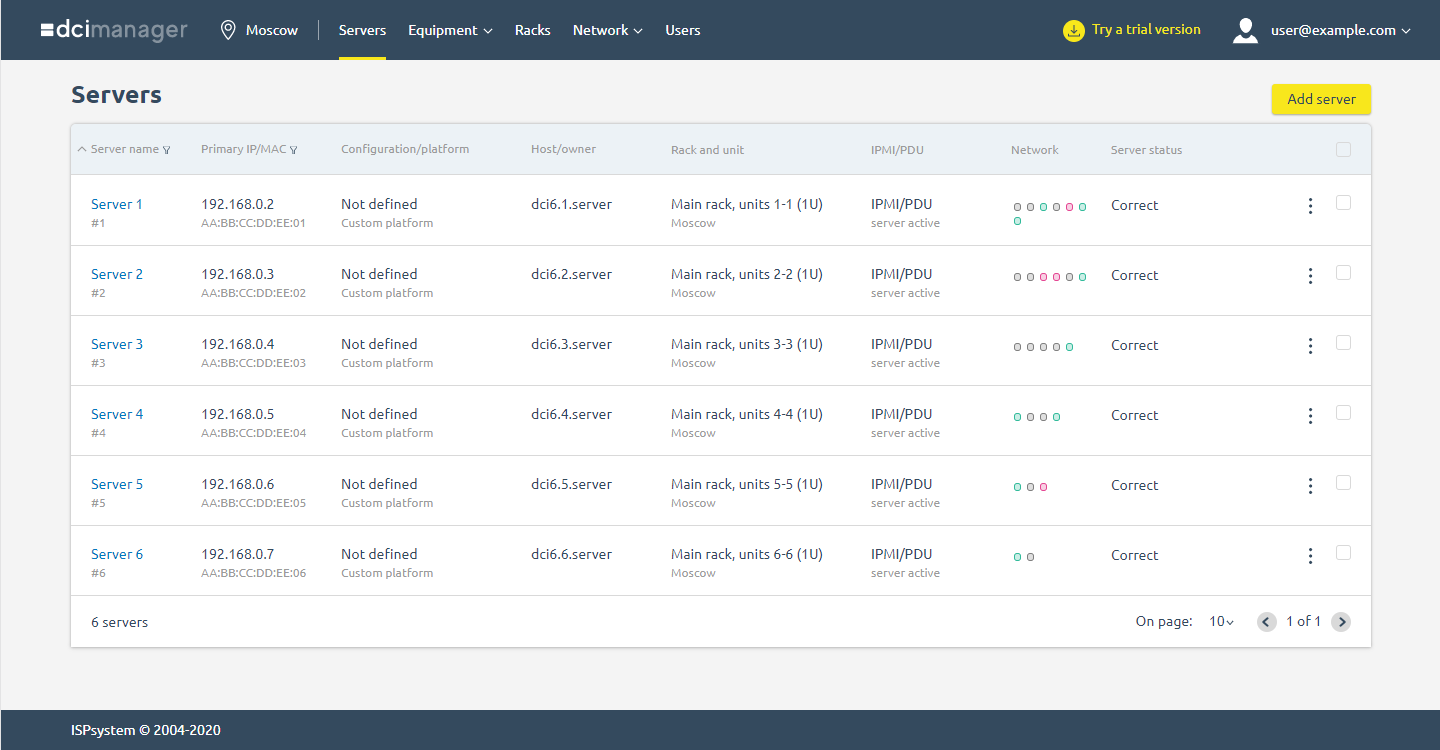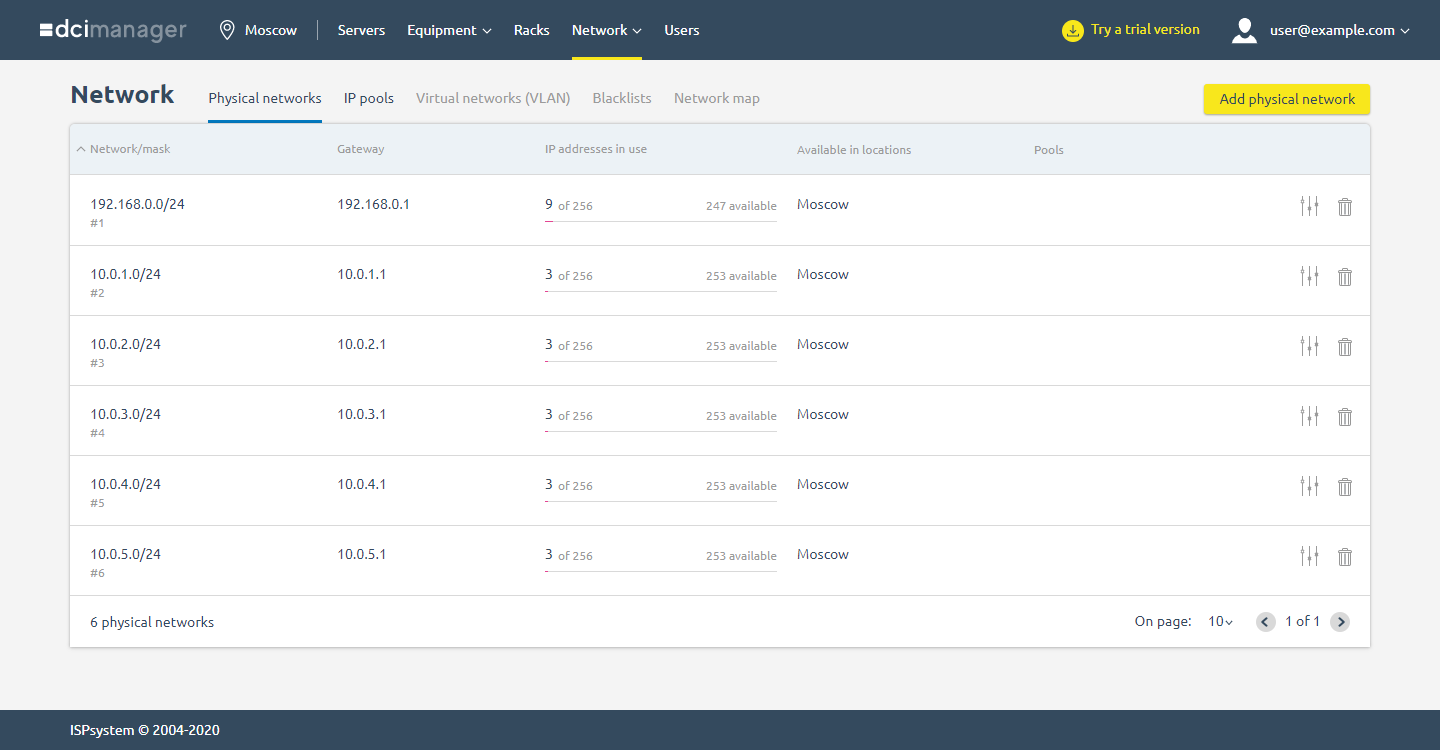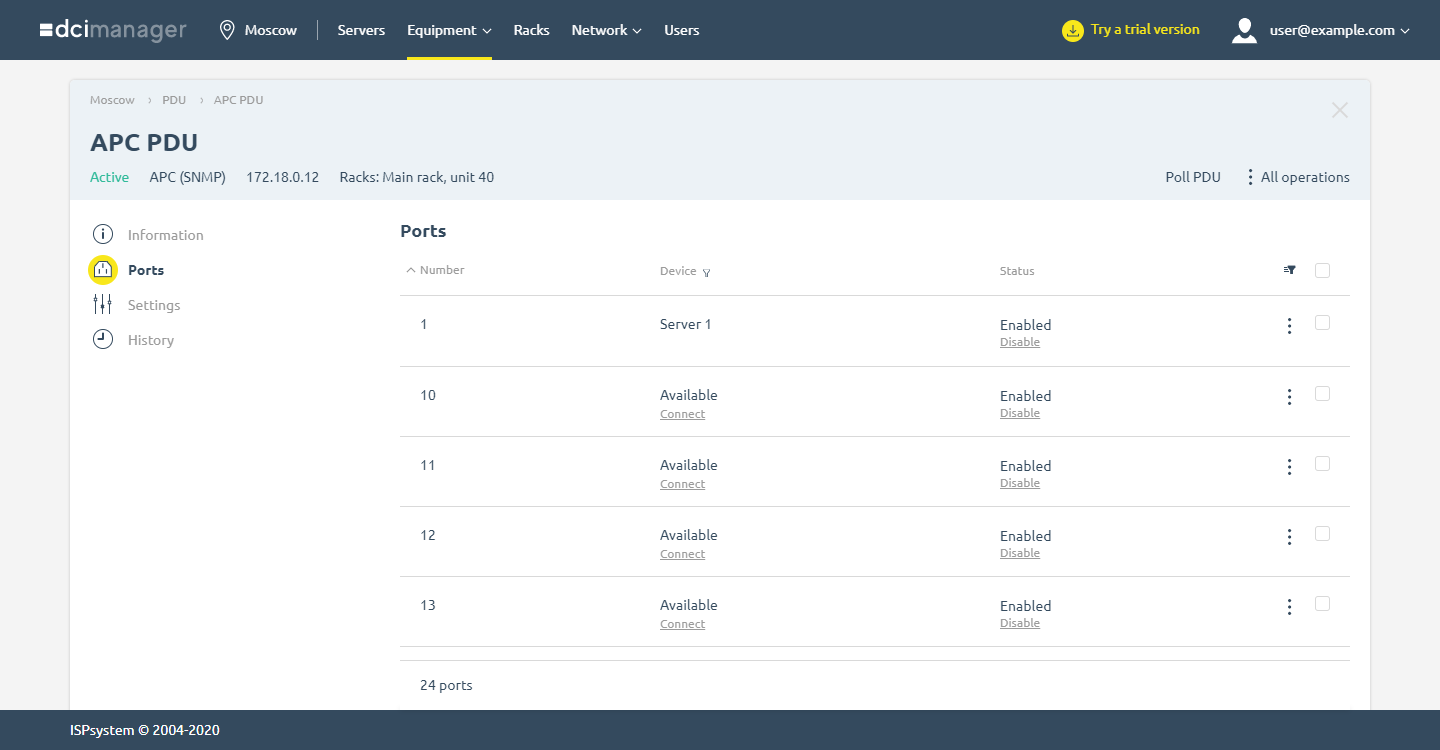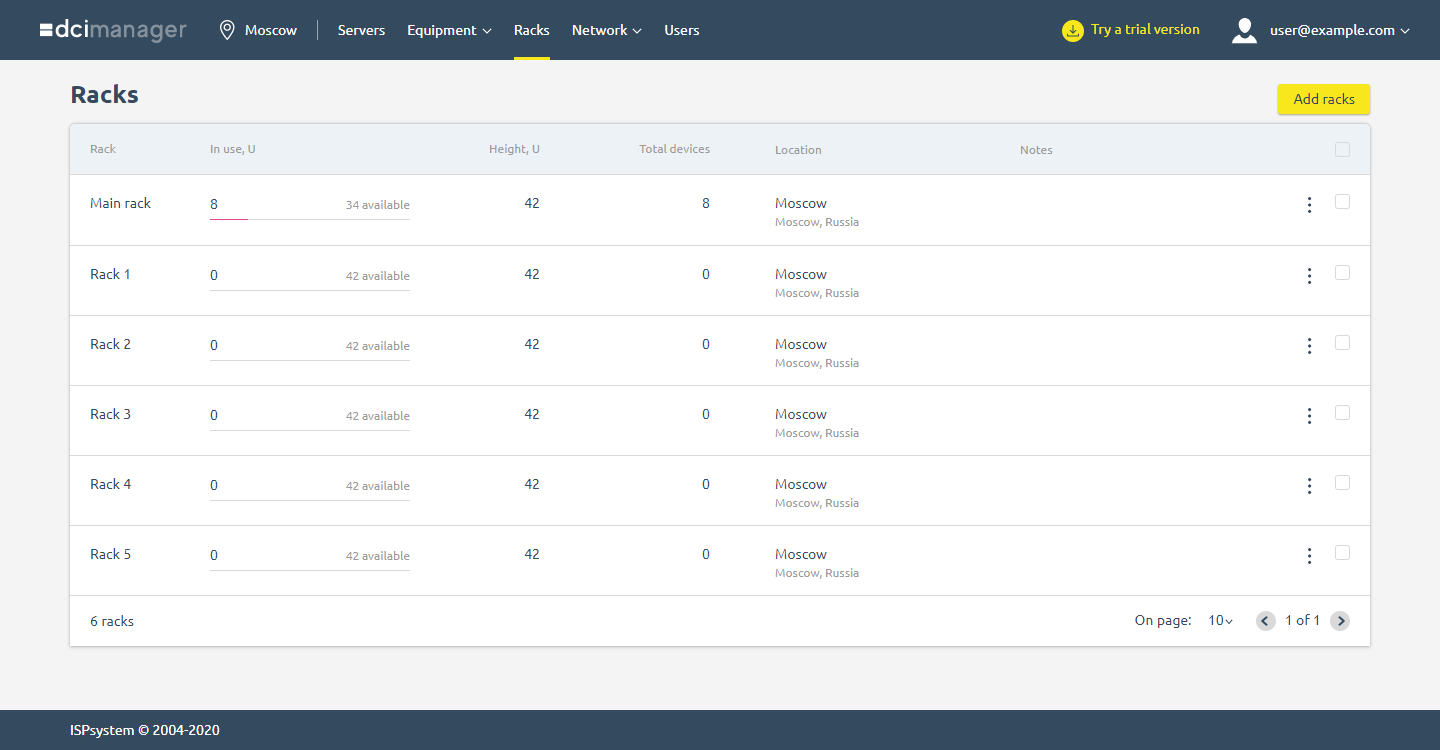 Our plans
Q1-Q2 2020 we plan to add:
+ Adding custom switches tool
+ Server monitoring
+ Notifications and event log
+ OS templates
+ Power monitoring
DCImanager advantages
Automation
Shortens the time to configure and manage the equipment: automatically installs the OS on the server, performs its diagnostics, changes the speed and mode of the switch ports, manages PDU and much more.
Improved security
Permissions allow users to give access only to their equipment. Managing the address space, servers and network equipment directly from the panel helps prevent administration errors.
Single interface
Allows you to control all existing equipment from one panel and divide it into logical parts - data centers or, for example, rooms.
Efficiency
Combines tools for equipment monitoring, maintenance and management. Instead of multiple disparate services, one panel can be used.
Running DCImanager 80,000 Racks