For providers and IT infrastructure owners
DCImanager automates provisioning of dedicated servers, makes it easier to manage and control data center equipment.
Server providers
By integrating DCImanager with a billing software, providers can automate provisioning of servers to their customers. The control panel activates a server after the payment is received and deploys an operating system in the shortest time possible.
Learn more
IT infrastructure owners
The control panel can manage the infrastructure of any size. DCImanager monitors equipment statuses and informs you when issues occur.
Learn more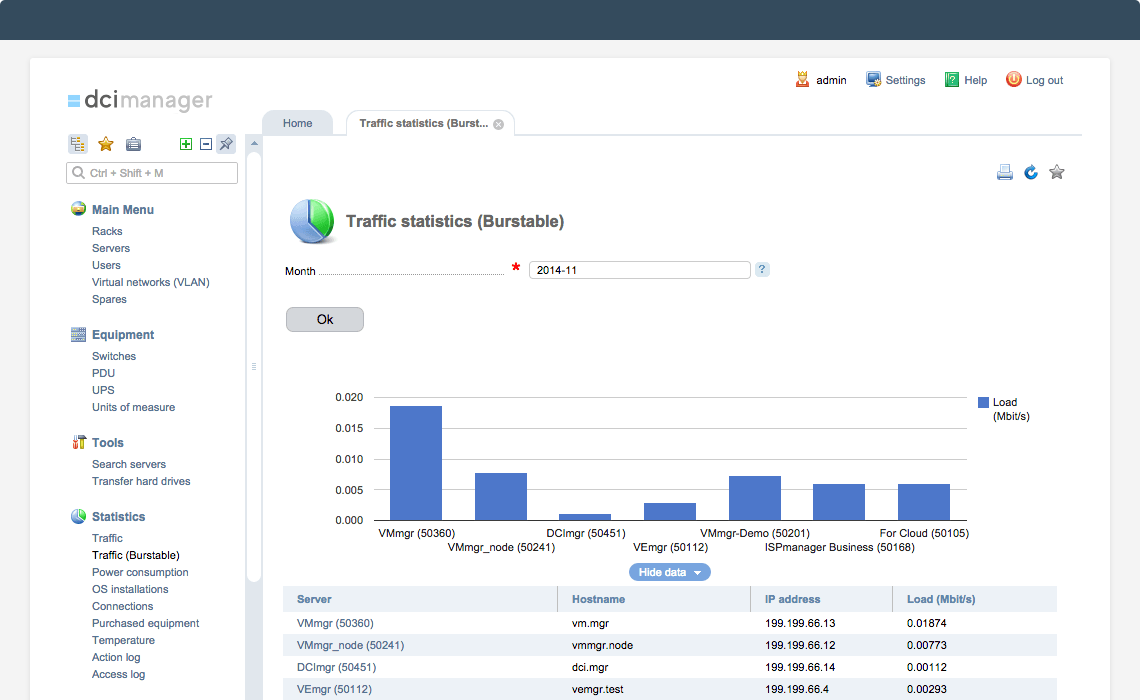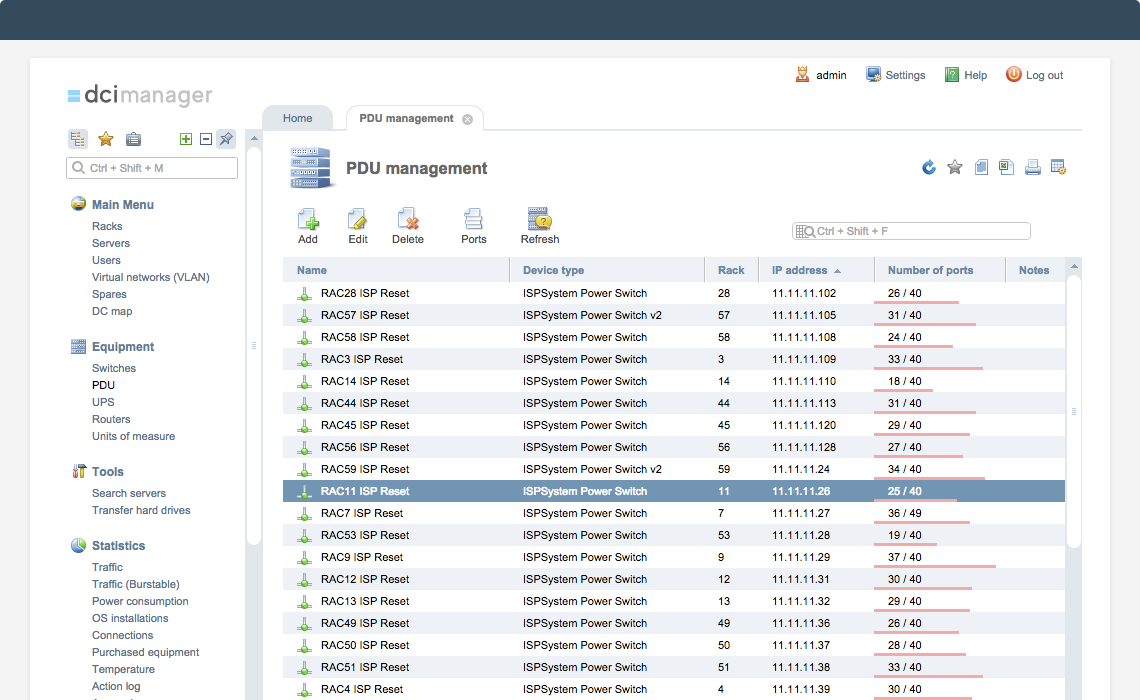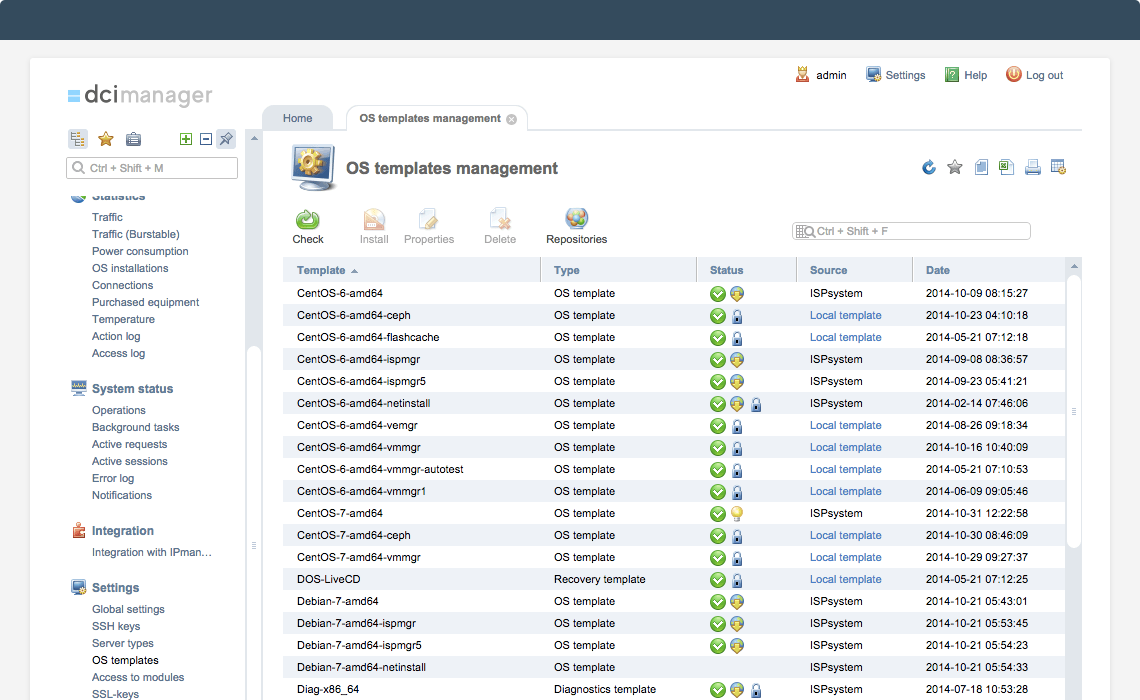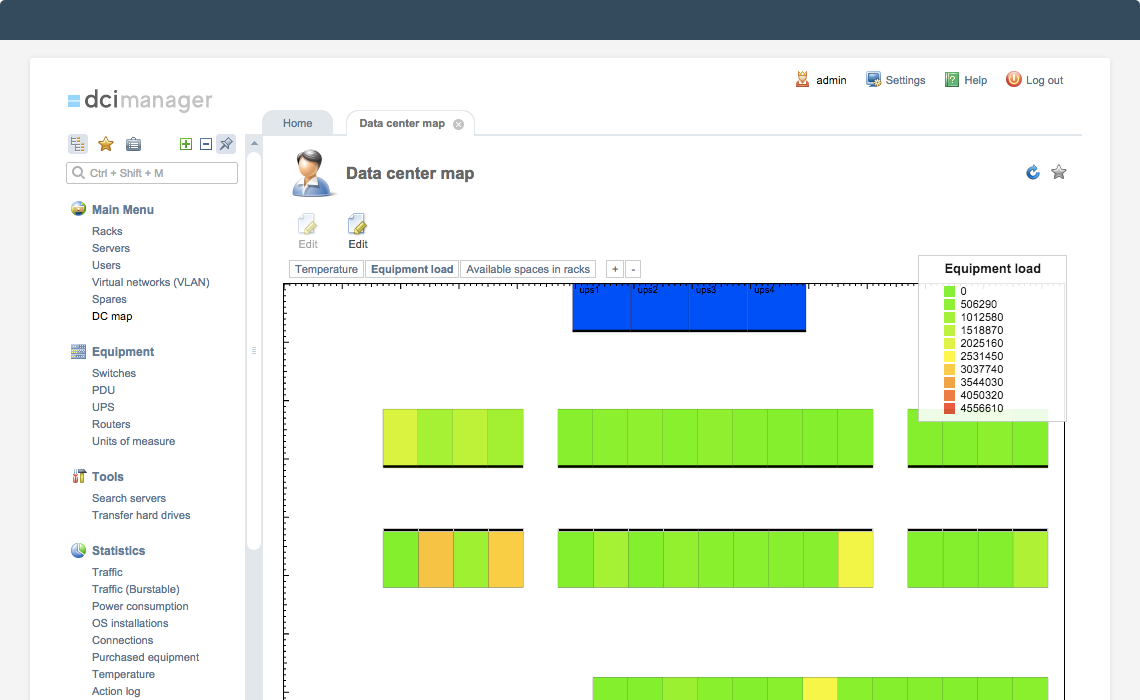 Advanced features in DCImanager Enterprise
Supported equipment
Tens of supported devices. Open API for adding new handlers.
DCImanager advantages
Multi-location support
Manage equipment in several physical locations from a single point of access.
User roles
Assign different user roles – administrator, staff member, or user for better security.
Security and stability
Weekly updates of the control panel for enhanced security and operation stability.
Multifunc­tionality
Say goodbye to electronic spreadsheets and numerous separate solutions.
How to add features
DCImanager incorporates multiple features and is ready for operation right after the installation. If you need to add new equipment or integrate it with a software application, you can use an open API to develop custom handlers.
Another way is to contact ISPsystem for individual development. Describe your task and send us a request. We will calculate the cost.
Send a ticket
More than 80 000 racks are managed by DCImanager