DNSmanager — name server management!
Get started with DNSmanager!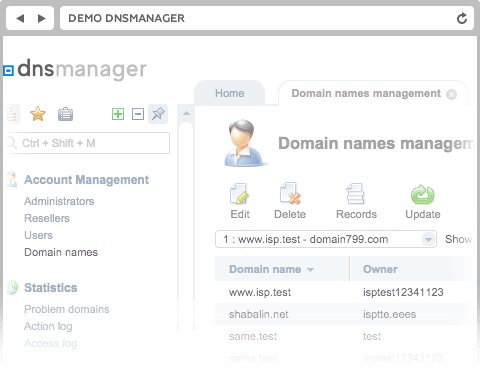 Name server set up with little effort!
Easily integrate DNSmanager with other ISPsystem software products to provide your clients with name servers. Powerful, yet simple, DNSmanager is suitable for all kinds of hosting - shared hosting, VPS, and dedicated servers.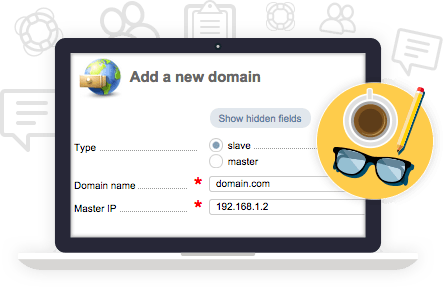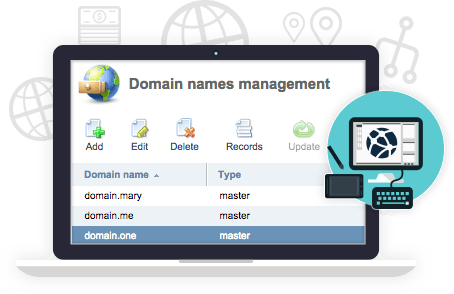 Ideal solution for DNS hosting!
DNSmanager gives you the power to easily provide DNS hosting services. The control panel is a simple management tool for resellers and end users. With DNSmanager you can support both primary and secondary name servers.