Centralized management
Infrastructure owners often use multiple tools to manage IT resources. These tools are great for some specific tasks, but the problem is that they do not work together.
For example, system administrators rarely manage the infrastructure through the console alone. They write scripts to automate routine tasks, use solutions for monitoring, network configuration and others. The more tools you have, the higher the probability of error. Due to the lack of a single point of entry and division of competences, the administrator gets inconsistent data, and managing becomes labor-intensive and inefficient.
Hosting providers are rarely limited to their own infrastructure: in addition to their own servers, they offer capacities of large data centers in other countries. A separate panel for each data center has to be created. Owners of geographically dispersed infrastructure also have to use several unrelated tools. All of this is very inconvenient, requires time and a certain level of expertise.
Manage IT processes in a single platform
Managing servers
Launching applications
Backups
Monitoring and statistics
Managing network equipment
Keeping track of equipment and address space
ISPsystem solutions allow to easily manage geographically distributed infrastructure in a single platform: monitor the current status of the system in real time, view the status of operations and error reports. For this purpose, VMmanager provides the possibility to group machines into clusters, and DCImanager – into locations.
Success story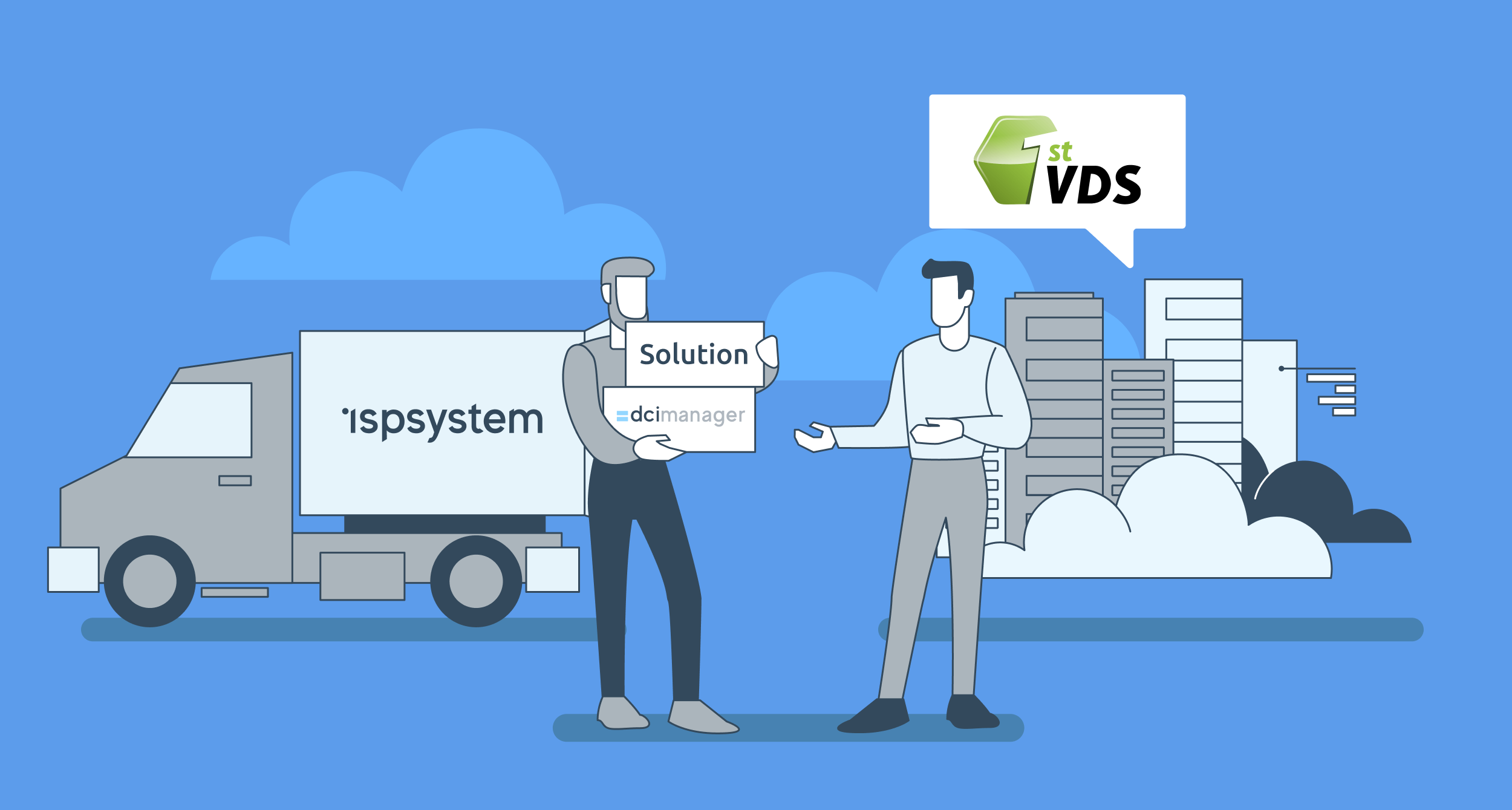 The case of FirstVDS hosting provider data centers integration and infrastructure scaling using the DCImanager platform.
Cluster
VMmanager cluster is a set of servers united by the type of physical equipment, territorial location or functions performed. In VMmanager, you can create several clusters and manage them from a single interface. In this case, all the nodes will be united by the mechanism of IP address management and common settings of data storages. VMmanager natively supports specific network configuration for Hetzner and OVH data centers.
This way the company gets a single entry point to manage virtualization. The platform is convenient for monitoring infrastructure, using the existing equipment more efficiently and justifying the need for purchase and expansion.
Locations
DCImanager locations allow you to work with equipment located in different data centers or rooms from one platform without having to switch between several tools. For each location, DCImanager shows its status: activity, errors, and free space (racks and units). In a single interface, you will be able to manage servers, network equipment and PDUs, physical and virtual networks in different locations, as well as keep records and inventories.
The use of ISPsystem solutions for centralized infrastructure management allows to increase the efficiency of administrators' work, optimize the capacity used, ensure uninterrupted operation of important facilities and avoid downtime caused by errors.
Advantages of solution
Security and stability
The monitoring and analytics system allows the IT administrator to monitor the status of the entire system and prevent failures.
Intuitive interface
IT administrator and internal users will find it easier to manage the infrastructure thanks to a simple and intuitive interface.
Free technical support
Our technical support consists of network engineers and Linux administrators. We consult or help solve the problem "on the spot" by connecting to your platform.
Regular improvements
ISPsystem's team releases updates every 2 weeks. The product takes into account market trends and user requests.