Network management
Automation of network deployment, configuration and maintenance activities helps to optimize IT infrastructure maintenance costs.
ISPsystem platforms allow any employee to execute basic network management commands in a couple of clicks: disable the port if it is under a DDOS attack, or reduce the speed. There is no need to follow a certain sequence of commands. This reduces the probability of error and increases the administration speed.
Network management in ISPsystem platforms
Managing network equipment
Managing VLAN
IPv4 and IPv6 addresses management
All information for managing networks are collected in one interface. You do not need to keep records of IP addresses in Excel, install special software to work with each type of equipment, or manually write commands on the switch.
Success story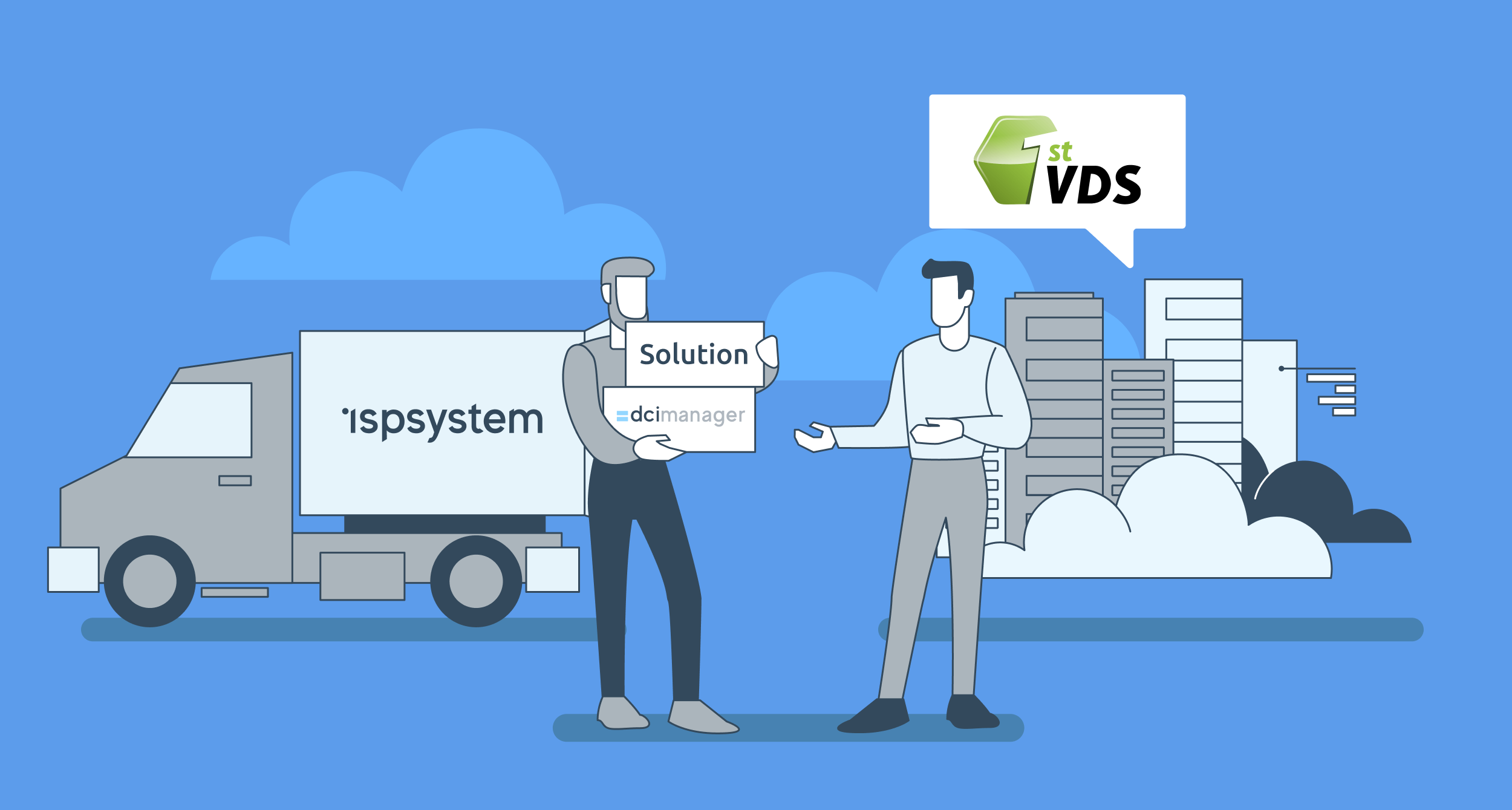 The case of FirstVDS hosting provider data centers integration and infrastructure scaling using the DCImanager platform.
Managing network equipment in DCImanager
The feature of DCImanager is its ability to manage not only servers, but also network equipment. DCImanager supports network equipment by the majority of popular vendors, while minimizing the risks of administration.
The platform indicates the status of each switch: how many ports are free, their current mode and which device they are connected to. If the port is currently disabled, it can be enabled in just one click. If you need to change the speed or mode of the port, you can do it from the interface literally in a couple of clicks. Simple operations can be performed not only by the network engineer, but also by any on-duty administrator. As a result, the speed of work is increasing.
Managing network equipment in VMmanager
VMmanager automates routine operations with the network interfaces of virtual machines "under the hood". For example, when you create a custom image of your virtual machine, the platform will automatically "depersonalize" the network settings on it to avoid future conflicts of settings.
You do not need to manually configure the parameters directly on the virtual machine. VMmanager will assign the IP address, mask and gateway, change them, add alias or remove the address from the interface – just in a couple of clicks.
VLAN management in DCImanager
When the servers of different clients of a hosting provider are in the same rack and connected to the same switch, it is not always secure: being in one broadcast domain, clients can access each other's data. Servers of different departments within the same company may also be located in the same rack, which may lead to leaks of confidential information.
DCImanager allows you to manage virtual networks (VLAN) directly from the interface. Using VLAN increases the security of your network:
Servers located in different VLANs are isolated from each other;
The network load is reduced as it is possible to divide the broadcast traffic flow into several VLANs.
Through the platform interface, you can create VLAN on switch ports, enable and disable Trunk mode, assign Native VLAN.
IPv4 and IPv6 addresses management
When working with physical networks, it is important to keep track of the address space. The number of IPv4 addresses of the provider is limited, so it is important to understand what equipment the IP address is assigned to and in what status. Corporate network administrators issue IP addresses to users, assign address blocks to specific servers, allocate IP groups for special tasks, etc. When these activities are done manually, it is inconvenient and prone to error.
ISPsystem platforms allow managing already configured physical networks and combining IP addresses into logical entities – pools. This makes it possible, for example, to divide the address blocks into public and private, to allow only necessary blocks to be used in certain clusters or racks, to reserve certain groups of IP addresses for special tasks. The administrator can easily determine how many addresses on the network are free, how many and by what equipment are occupied.
Using ISPsystem platforms, you can assign IP addresses to servers manually or automatically during OS installation. This saves the administrators' time and simplifies the administration process, especially when managing large amounts of equipment.
Advantages of solution
Optimization of costs
Automation of network management allows accomplishing operational tasks faster while saving the company's resources.
Intuitive interface
IT administrator and internal users will find it easier to manage the infrastructure thanks to a simple and intuitive interface.
Free technical support
Our technical support consists of network engineers and Linux administrators. We consult or help solve the problem "on the spot" by connecting to your platform.
Regular improvements
ISPsystem's team releases updates every 2 weeks. The product takes into account market trends and user requests.