Elizaveta Mikhno, the Head of product development for ISPmanager, is talking about hosting trends and the concept of Vepp.
UPD: Our new website and server control panel differs so much from old pal ISPmanager that we decided to entitle it with a new name — Vepp. Meet the new interface, new architecture, new distribution model, and pricing. Learn more about Vepp and try it for free.
Market
Shared hosting market is growing about 10% every year. According to SpamExperts forecasts, this trend will continue in the next two years.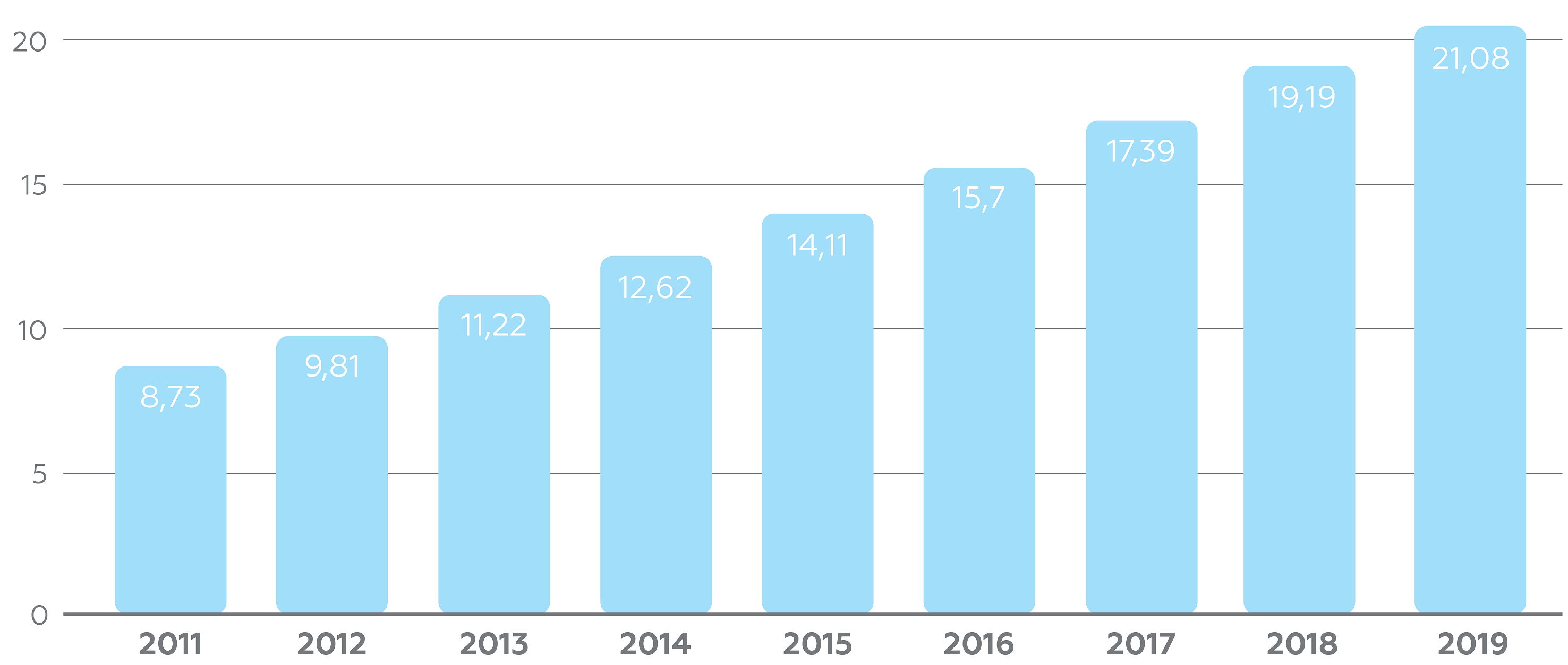 Shared hosting market
The number of websites grows as well. According to Netcraft, in 2016 it reached 1.8 billion, having doubled the results of the previous year.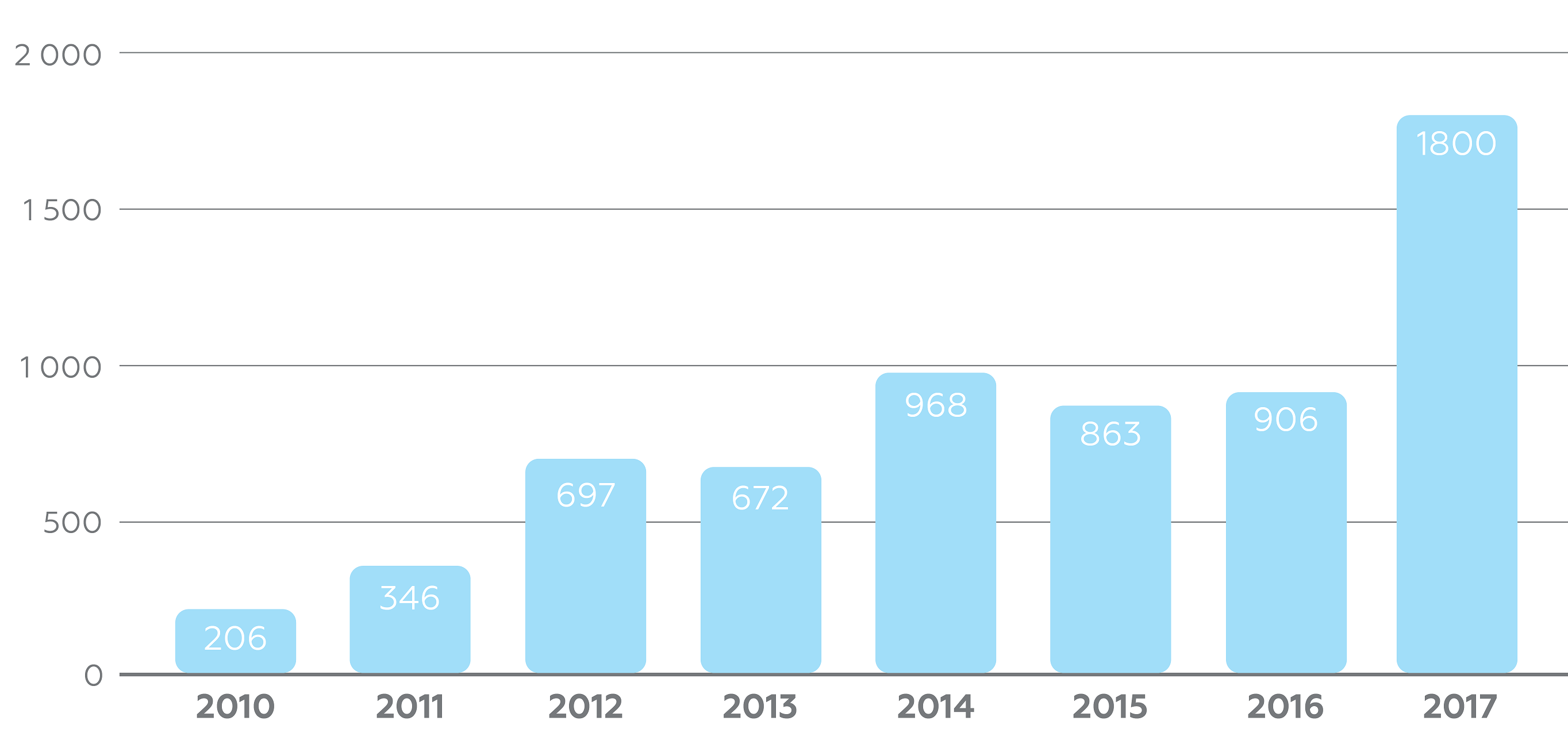 The number of websites grows as well
While the industry grows, it gets easier for users to enter the market. The biggest part of the internet audience has no skills to create a website, at the same time the website is necessary for many people for private services promotion and handmade goods selling. That is why more and more people create small websites using CMS. Among all CMS WordPress remains the leader.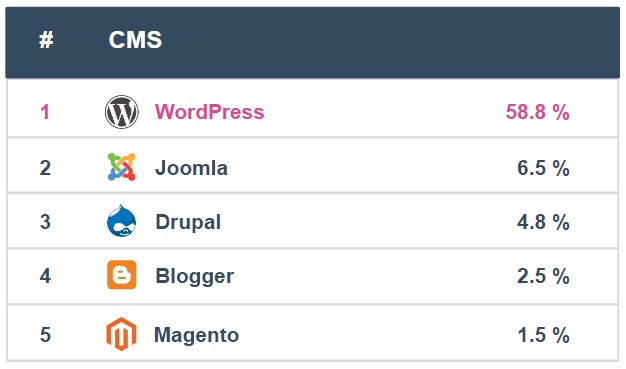 One more trend. This year rapid growth of website builders is noticed on the market.The number of Wix clients from 2012 to 2016 grew from 25 to 90 million. Weebly grows slightly slower: from 2013 to 2016 — from 15 to 40 million in a year.

It happens because the number of inexperienced users goes up and everything gets simpler. The majority doesn't want to be engaged in system administration. At the same time users with advanced technical knowledge will continue to use VPS.
Google trends
Our conclusions is also confirmed by Google Trends data. This system estimates relative number of requests on any subject. 100 is the biggest number of search queries, while 0 is the smallest. We considered the period from 2004 through 2017.
On the "hosting" topic the highest interest was in 2004. Now the number of requests decreases and is about 15%. This topic is quite feeble and not very popular. By the "VPS" topic the graphic is not so direct. The subject is rather popular in recent years. Now the level of interest is 75% of the maximum.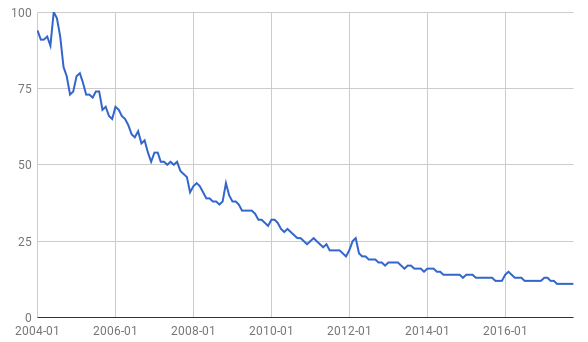 Google Trends: interest to the topic of hosting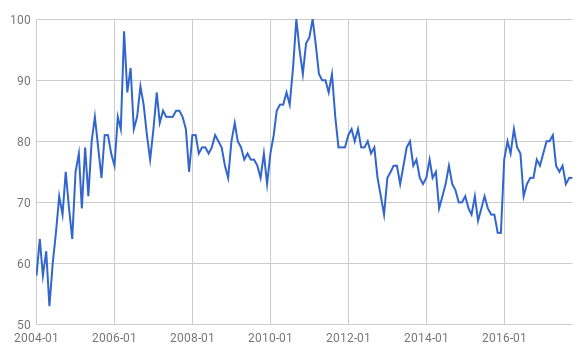 Google Trends: interest in VPS
Interest to WordPress hosting reached peak in recent years. The same situation is with requests to the Wix sitebuilder.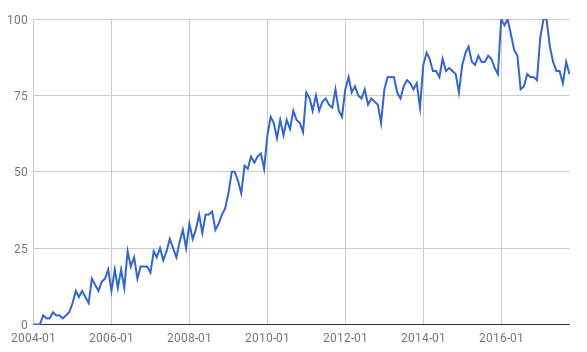 Google Trends: interest to WordPress hosting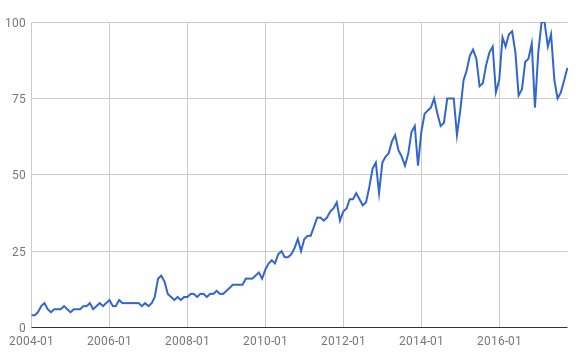 Google Trends: interest to the Wix sitebuilder
ISPmanager 5
ISPmanager has always been the panel for system administrator: with complicated interface and flexible settings but at the same time not always easy to master.
To define the future of the panel, we conducted the research among our current users. More than 50% of panels are used for management of less than three websites.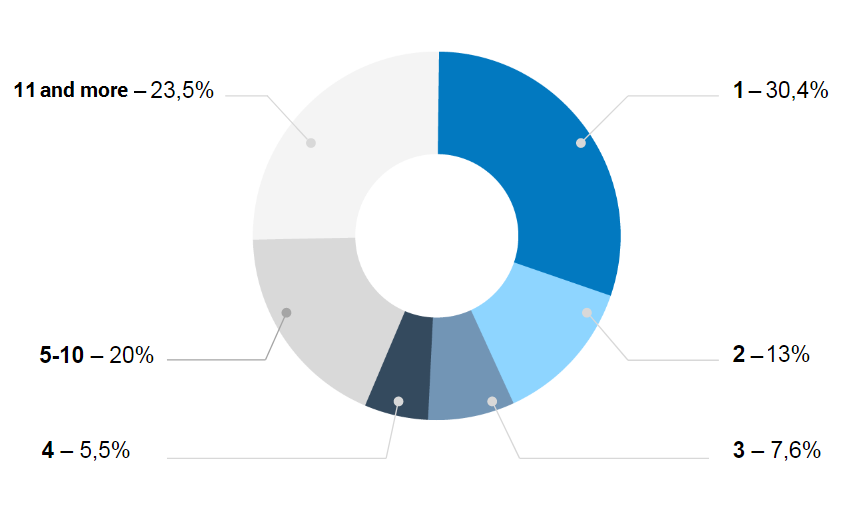 Number of web domains on a single server
More than 50% of panels have only one user. It means that the majority uses ISPmanager for personal needs.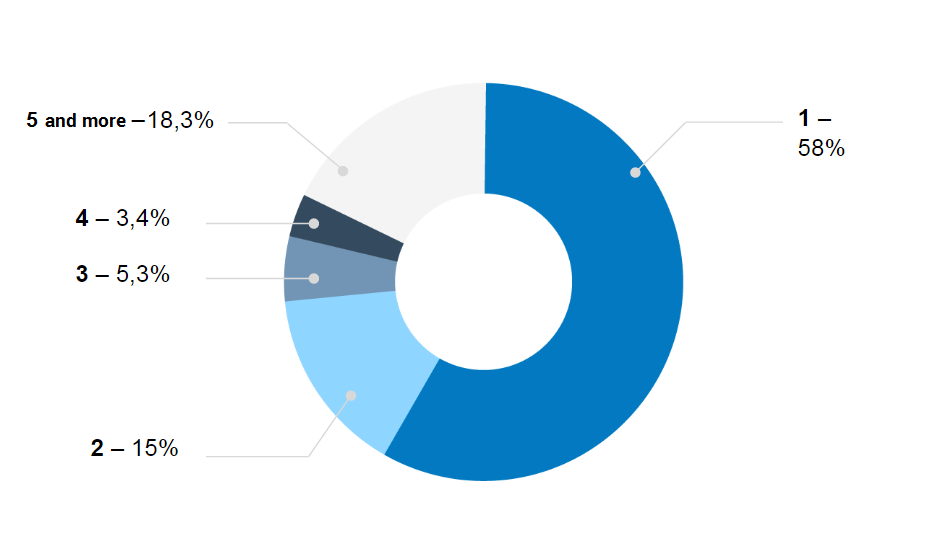 Number of users in one panel
We interviewed the users and found out that about 37% are beginners in system administration and hosting. 22,2% — advanced administrators, 7% — shared-hosting providers. The remained third of the users are web studios.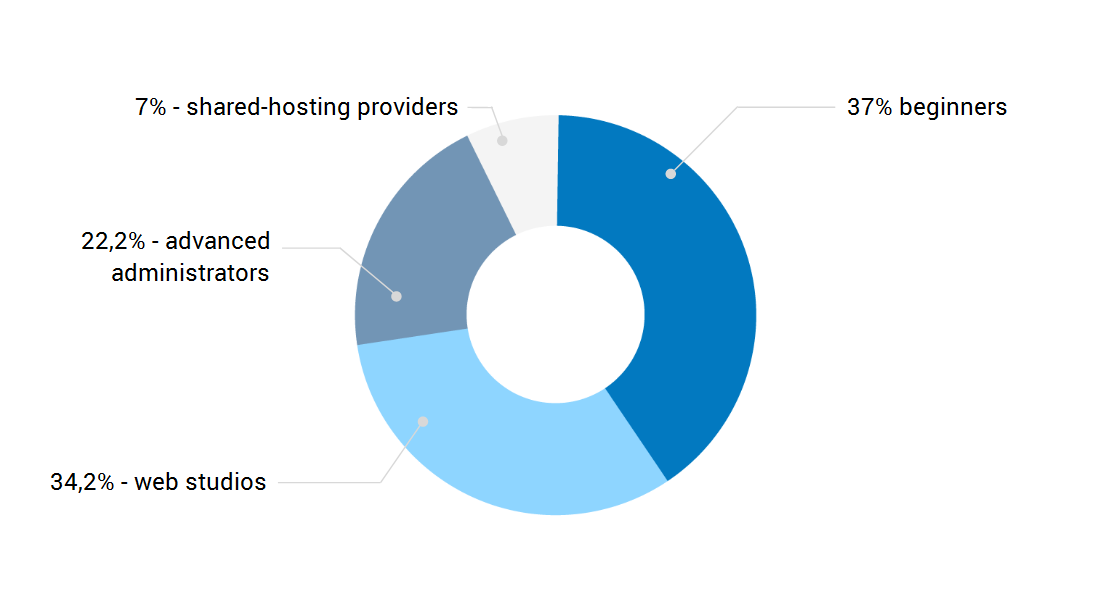 ISPmanager users
Vepp
When designing new ISPmanager we considered market trends and user needs. The sixth version of the control panel for web-server management from ISPsystem will have several important features differing it from its predecessors.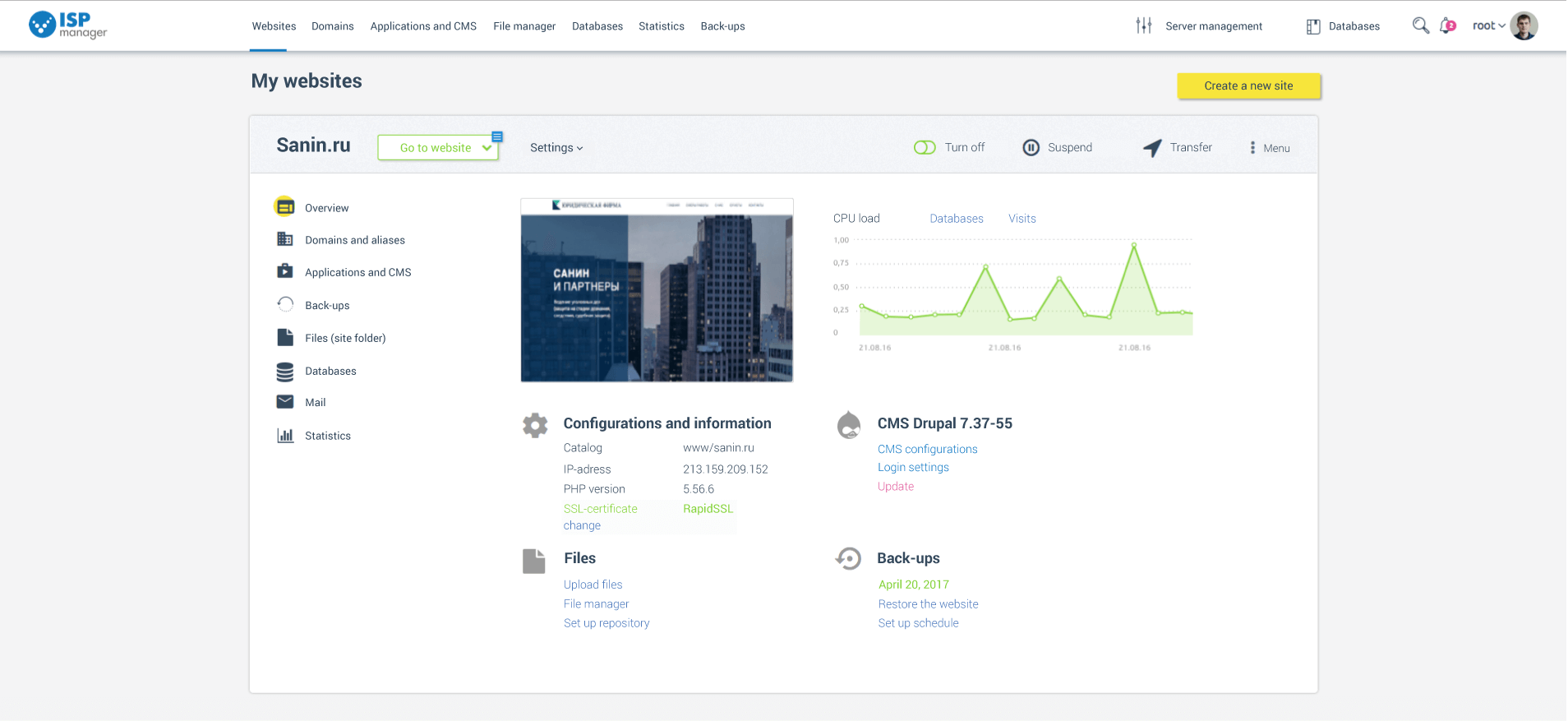 New interface ISPmanager
Simplified design. To make ISPmanager more convenient for beginners, we will change the interface and UX in general.
Single product. There will be no Business and Lite versions any more. Basic ISPmanager with a pack of the main functions could be extended with modules. The modules which expanding possibilities of provider will be flexible: you will be able to refuse for example the multiple nodes management if it isn't important for you.
For beginners we will create the work area built around websites. It would have simple deployment process and website configuration with default templates and direct environment adaptation. For example, if some WordPress version requires a certain PHP version, the panel would install it automatically.
Special tools. We're developing two additional sections: for web developers and for system administrators and shared-hosting owners. We have joined advanced administrators and hosting providers in one group because they have similar tasks: initial server setup and service monitoring .
App store. All ISPmanager modules will be presented in the app store. Independent developers will be able to distribute their commercial and free applications.