07 November 2017
How to start a web-hosting business: selling shared-hosting services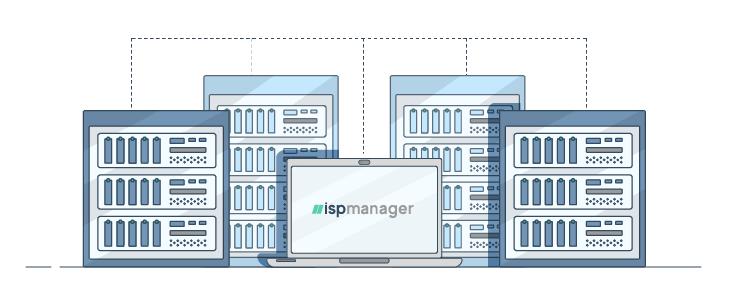 It is the second article from "How to start a hosting business" cycle. The first one was devoted to domains and SSL-certificates reselling. The second article will tell about launching a shared hosting: what equipment and software to use and how to configure it to start the business quickly without spending a fortune for it.
Important notice: we highly recommend you to start from thinking about a business model and a legal side. Define your target audience and ways of its attraction, choose a price policy that will work for your clients and will be beneficial for you. It will be helpful to study the legal and bookkeeping aspects of running the hosting business before you proceed with a technical realization of your plan.
What do you need to start
Let's start with terms and definition first.
A virtual or "shared" hosting implies running many websites on one web-server. It works for small projects hosting a landing page or a simple brochure site. However, it may be not the best idea to choose it for websites with a large audience.
You can launch your hosting even if you don't have your own physical equipment. You will need:
Two servers (you may also rent virtual servers from a large provider).

Special hosting software (hosting control panel and IP-management software).

Billing system for payment processing.

A contract with any payment system.

A website for selling your services.
Having two servers is important for ensuring the higher stability of your services. One server can be used for running BILLmanager, while the second one – for hosting clients' websites. It is possible to use virtual servers, please note that the server for clients should be more powerful, while the billing consumes fewer resources.
If you decide to go with virtual servers we recommend choosing KVM virtualization, 2GB RAM, and 50GB space. You may check ISPmanager partners list to rent the servers.
Necessary software list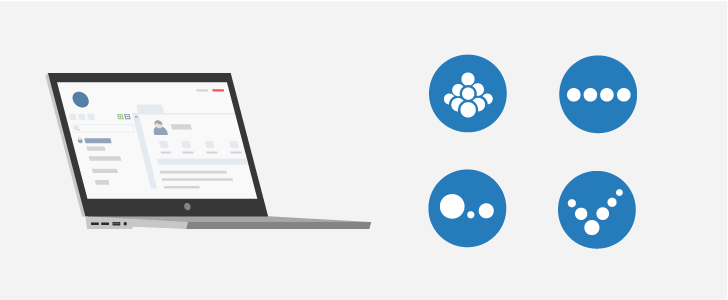 For selling web-hosting services you'll need ISPmanager Business, BILLmanager, IPmanager, and DNSmanager.
ISPmanager Business is a hosting control panel designed for providing web hosting services. It allows managing several servers from a single interface, distributing resources among users, tracking statistics.
BILLmanager automates providing hosting services: client registration, making an order, a service processing, generating invoices and contracts. One billing can be used for running several projects and legal entities.
IPmanager is designed for keeping an information about IP-addresses and other network information. Although IPs are not required for shared hosting creating, IPmanager is necessary for integrating BILLmanager and ISPmanager.
DNSmanager helps to configure domain name servers and host clients' domains on it.
At the initial stage, it is possible to use IPmanager and DNSmanager without buying licenses. BILLmanager is free until you reach 50 client accounts. ISPmanager Business has a 14 days trial and requires buying a license after.
Software installation
At first, install CentOS 7 x64 on both servers. Please note that ISPmanager should be installed on the separate server, while BILLmanager, IPmanager and DNSmanager can be installed on the same server.
Complete software installation guides are available in our documentation:
Software configuration
After finishing installation of all the panels some additional configuration is needed. Please note that since our products require a tight integration, a special order of configuration is required. Start from subsidiary panels.
DNSmanager and IPmanager
In case if DNSmanager and IPmanager are installed on the same server, it is necessary to configure it in the following order:
ISPmanager
Before configuring ISPmanager you need to think about tariff plans you want to create.
Define limits for RAM, CPU, disk space, traffic, amount of websites, databases, and mailboxes.
Configuration order:
In order to increase the panel's capabilities in dividing server resources between users and provide the higher stability and security for their websites, you can install the CloudLinux module. Just go to my.ispsystem.comand order the module license for your ISPmanager and convert your server.
BILLmanager
BILLmanager is the program for selling services and receiving payments. It has the free version which allows having up to 50 customers. Later, once your business has grown enough, you can upgrade to the commercial version. The free version includes all BILLmanager features. Upgrade to the commercial one can be done with one click right from the control panel.
After reading a license agreement, choose a language for the panel's interface and fill out your company's info. The next step is integrating BILLmanager with IPmanager and DNSmanager.
Далее настройте интеграцию BILLmanager с IPmanager и DNSmanager.
It will be a good idea to provide the service to a client together with an access to the control panel after receiving his payment. You just need to integrate ISPmanager Business with BILLmanager and create tariff plans.
BILLmanager configuration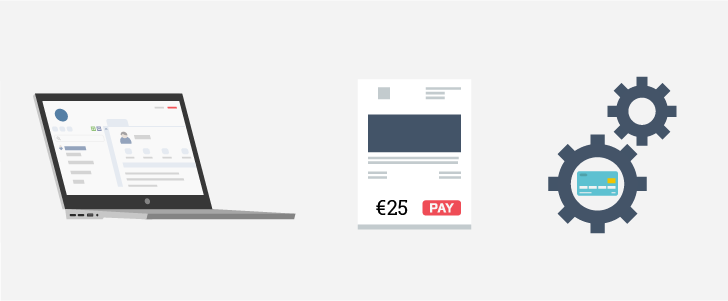 After finishing integration between the panels you may start configuring BILLmanager. The billing system has lots of features, but before opening your business to clients you need to complete the following steps:
We have described these steps in one of our previous articles: Hosting business: how to start with selling domains and SSL certificates.
Selling complimentary services
Domains and SSLs
In addition to shared hosting, you can sell domains, SSLs and licenses for ISPsystem products. In order to save your time, just join a reseller program of any larger provider and configure an integration with his billing. Check our previous article for details.
Licenses for ISPsystem products
Apart from domains and SSLs, you can resell licenses for ISPsystem products. Reseller discount depends on a yearly turnover: the more you sell, the higher your discount. Hosting-providers and data-centers can join our Partnership program. In order to start reselling the licenses choose "ISPsystem licenses" when creating the handler for a new service.
Details are available in our documentation:
Software testing
Create a new user in BILLmanager, login into his account and try to order any service. Repeat this step for every service you have: hosting, domain, SSL and so on. If have any questions - check the documentation or contact ISPsystem customer service.
First sales
After planning the campaign for client attraction, make a statement about your services and start online advertising. It will be useful to study the following article: Marketing automation with BILLmanager.
After starting the shared-hosting business you can sell virtual servers as well. See details in the article How to start VDS/VPS hosting article.